Level measurement and Point Level Detection in the Heat Recovery Boiler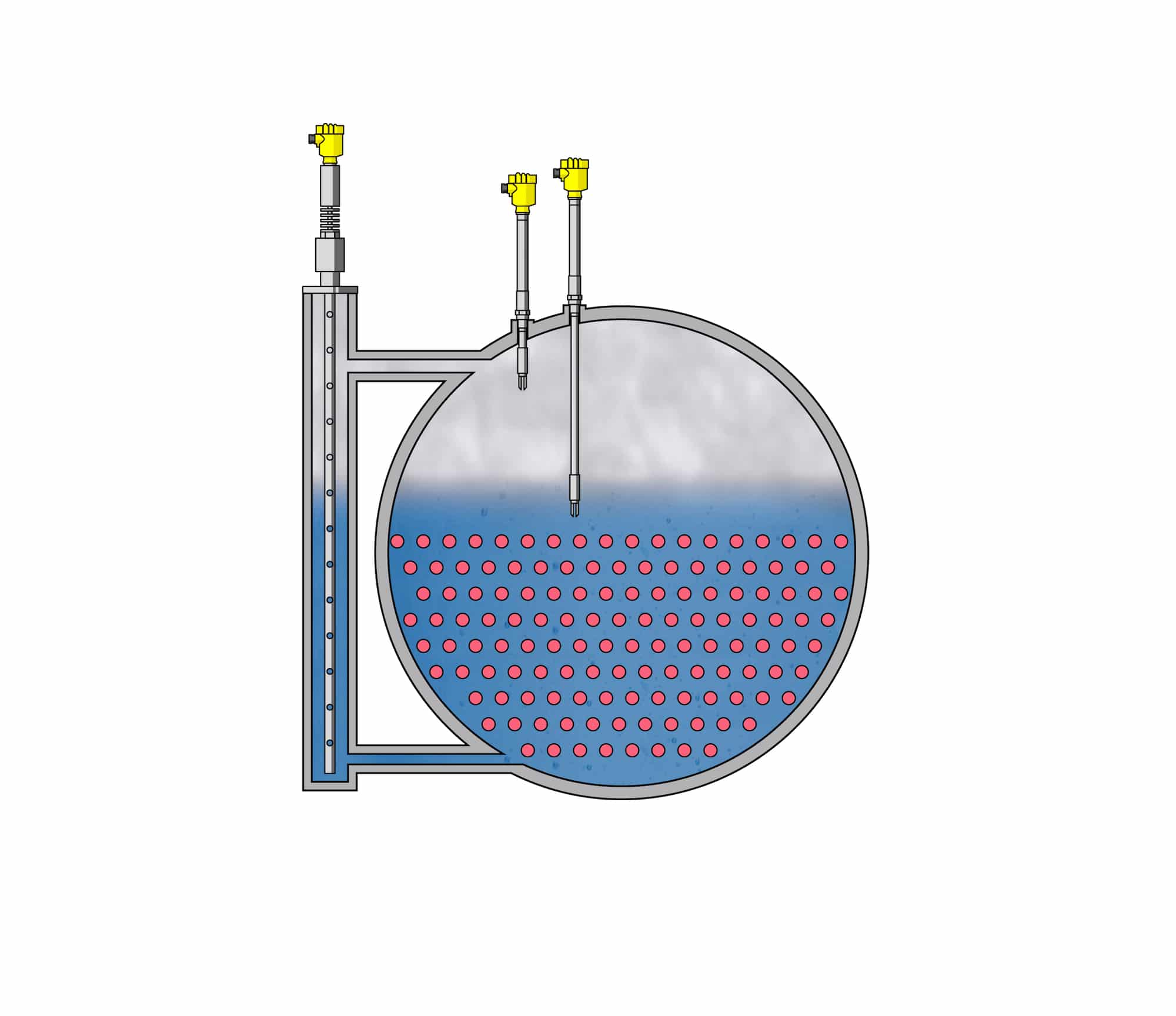 In the heat recovery boiler, hot process gas is passed through heating pipes. This means the gas is cooled and the necessary process heat for the plant recovered to be reused. To prevent the heat recovery boiler from running dry and thus overheating, reliable monitoring of the water level in the boiler is required. For maximum safety, the measurement is carried out redundantly with diverse instrument technology.

The VEGAFLEX 86 level sensor measures maintenance-free all liquids under extreme pressure and temperature conditions. Even in applications with buildup, foam generation and condensation, the sensor delivers precise and reliable measured values. In saturated steam applications, a special reference probe ensures a density-independent measurement. The VEGAFLEX 86 offers an economical level and interface measurement for your application.
Your benefit
+ The guided adjustment enables a simple, time-saving and reliable setup
+ Shortenable probes offer a simple standardization and highest flexibility in the planning
+ Comprehensive diagnostic possibilities ensure a maintenance-free operation and hence a high plant availability
The robust guided radar sensor VEGAFLEX 86 measures the level and interface of liquids at high process temperatures and pressures in tanks of all types. It operates independently of media properties such as density or dielectric constant in widely different vessels, bypasses or boilers. The robust mechanical design and second seal (second line of defense) protect the sensor while it performs demanding measurement tasks in the chemical, petrochemical, energy and oil/gas sectors, e.g.
level and interface measurement in distillation columns
level measurement in steam boilers
level measurement in gas tanks (LPG)
This article is published by
VEGA Grieshaber KG is a globally active manufacturer of process instrumentation. Its product portfolio extends from sensors for measurement of level, point level and pressure to equipment and software ...