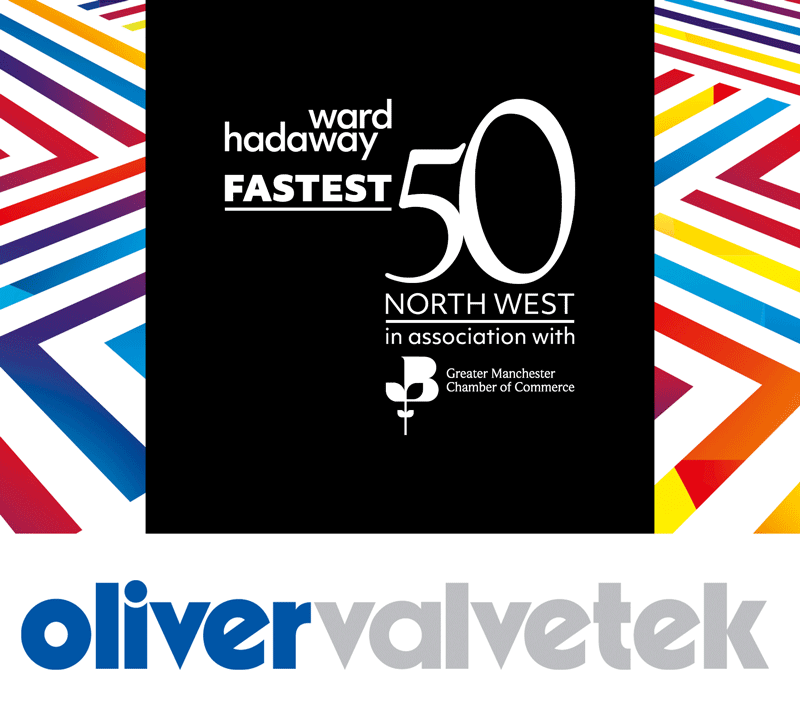 We're delighted that Oliver Valvetek is among the 50 fastest growing, most innovative large independently owned businesses in the North West of England, official recognition that has been given by the Greater Manchester Chamber of Commerce.
Operating from its headquarters in Knutsford, Cheshire, Oliver Valvetek has been manufacturing precision-engineered gate valves, ball valves, needle valves, and instrumentation valves for subsea oil and gas applications around the world, from extraction through to processing. The ever-changing demands for global energy and for greener renewables are forming a new chapter in the world energy sector, and one that Oliver is excited to help write.
The Top 50 list has been officially revealed by Law Firm; Ward Hadaway in partnership with the Greater Manchester Chamber of Commerce in their annual recognition awards to celebrate business achievements that demonstrate talent, drive, innovation and resilience to ever-emerging challenges and continued growth. Now in its 13th year, the list is ordered by average turnover growth, which has been assessed on a percentage increase based on the difference between turnover figures filed for the last three years.
Access the full list of companies
This article is published by
Oliver Valves Ltd, Oliver Valvetek Ltd and Oliver Twinsafe Ltd are world leaders in Instrumentation, Subsea and Pipeline valves, along with our newly established company for the hydrogen and carbon capture market, Oliver Hydcovalves Ltd. Today the four companies design and produce a range of precision, high-quality valve solutions to meet the needs ...