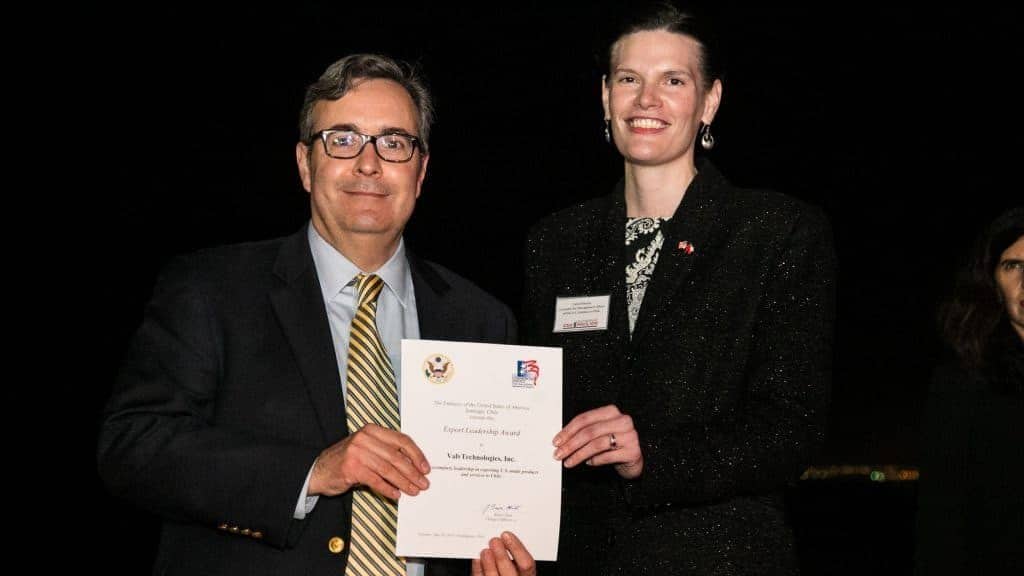 HOUSTON, TX. – ValvTechnologies, Inc., the global leader in the design and manufacturing of zero-leakage severe service isolation valve solutions, has been recognized by the United States Embassy for leadership in exporting US-made products and services to Chile.
The winners of the Export Leadership Award were announced on May 28, during a ceremony at Exponor Chile 2019. Held every two years in Antofagasta, Exponor Chile is an international exhibition of technologies and global innovations within the mining industry.
ValvTechnologies was one of seven companies that received the prestigious award. Recipients are recognized as top US exporters that have played an instrumental role in the exporting of domestic goods which make significant contributions to the country's economy. Soltex Chile SA, a ValvTechnologies' distributor, accepted the award on ValvTechnologies' behalf.
Soltex Chile SA General Manager, Pablo Guerra said, "ValvTechnologies' slurry ball valves are the leader in high-pressure copper tailings and concentrate pipelines in Chile. We are proud to receive this award as it recognizes our expertise in delivering superior valves and solutions to customers in Chile."
This article is published by
Part of Severn, ValvTechnologies manufactures highly reliable metal seated valves for severe service applications. Founded in 1987 and headquartered in Houston, Texas, it is the leading manufacturer of zero leakage, high-performance isolation valve solutions for customers in energy, chemical ...