Transferring liquids between containers may seem an easy and simple process, but it can also be messy and, more importantly, it can lead to serious injuries for employees. GoatThroat Pumps makes pumps that offer the safest, most reliable way to transfer liquids with accuracy and precision.
While its products are used in almost every industry, there are 4 major sectors it concentrates on: manufacturing of aerospace, chemicals, medical devices and electronics; laboratories of all kinds including R&D, analytical and academic; cosmetics and personal care and agriculture.
GoatThroat pumps are safe for use with more than 2,000 liquids, including the most aggressive acids, flammables and solvents used in manufacturing.
The company's President, Nancy Westcott, explains how the technology works: "If you have ever tapped a beer keg with a hand-operated keg pump and received the perfect pour, you understand how easy it is to use a GoatThroat pump. The interior workings are another matter with a combination of directed and differential air flow, internal safety systems, and fluid flow going through an array of internal chambers."
Despite not being rocket science to use, GoatThroat pumps are also proving invaluable to, well, rocket science. NASA has been using GoatThroat pumps in the tests of Orion, the spacecraft platform that will propel humans to the moon and beyond in the coming years.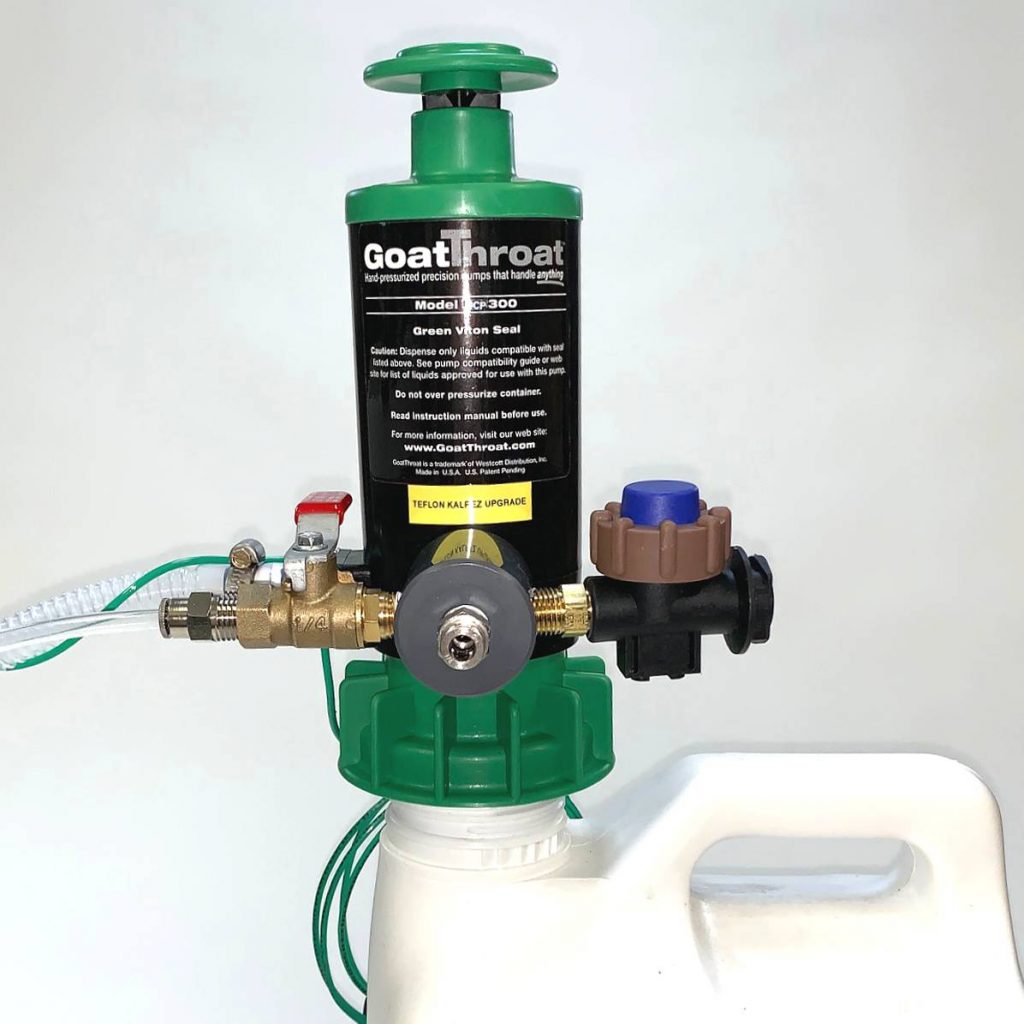 "The task was to fill a 1500-gallon container with the liquid in order to conduct the test. 3M recommended one of our systems for this important safety test. Goat Throat pumps supplied a system which delivered all 1500 gallons from 55-gallon barrels into the container in less than four hours with one person manning the transfer station," says Nancy.
For Elon Musk's SpaceX and Virgin Galactic's The Spaceship Company, GoatThroat Pumps has supplied dozens of pumps that reduce the exposure of their workers to acetone and various alcohols which are used as technical cleaning agents for critical electronic and high voltage parts.
Consider how much work goes into maintaining a golf course's greens and fairways. Mike Higuera, Jr., is the manager of the Ranch Golf Course in San Jose, California. His team uses liquid iron to help keep the greens looking green. The fertilizer weighs 10 pounds a gallon, making it hard to handle.
"I had tried a suction pump with an upright 55-gallon drum," says Higuera. "But it had a three-foot stroke and was hard to pump. My guys were constantly straining muscles using it. I read the trade press to keep up on any new technologies that might make my job easier."
"That's where I read an article about GoatThroat Pumps. I had tapped a few kegs in my youth, so I was familiar with the technology that permitted the drums to be positioned vertically and then easily pressurized with short strokes. I added it to the budget and bought my first one.
"The bottom line is that the pumps have saved us time, injuries, and product. They paid for themselves very quickly," adds Higuera.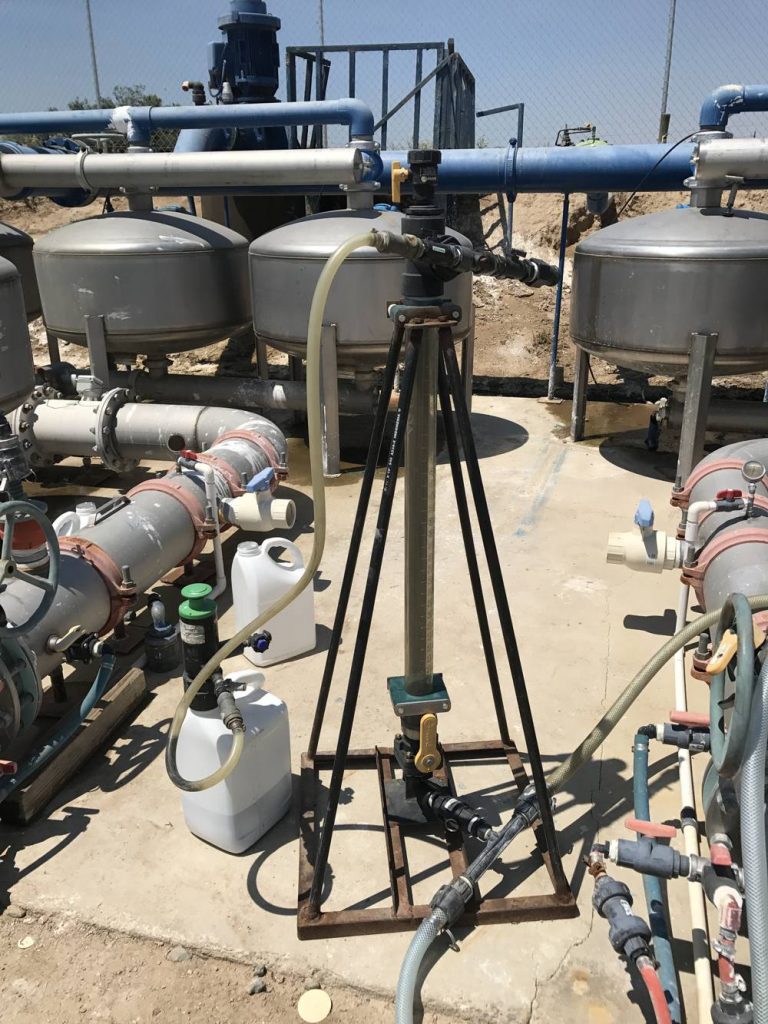 GoatThroat Pumps celebrates its 20th birthday this year. Nancy explains how the perception of her company and its products has changed over the last few years.
"At the beginning, our biggest challenge was to convince people that using very low pressure (< 4psig) to move liquids was safe. It had never been done before in industrial and laboratory settings. Now customers come to us with unique and very interesting application problems such as developing a closed transfer system to deliver biocides into the heating system of an oil tanker, or a specialty system to meet standards for agricultural equipment in Europe."
GoatThroat Pumps may be about to enter its third decade, but it's not looking back. It seems exciting times are ahead for the company and its President as it forges to the forefront of safety.