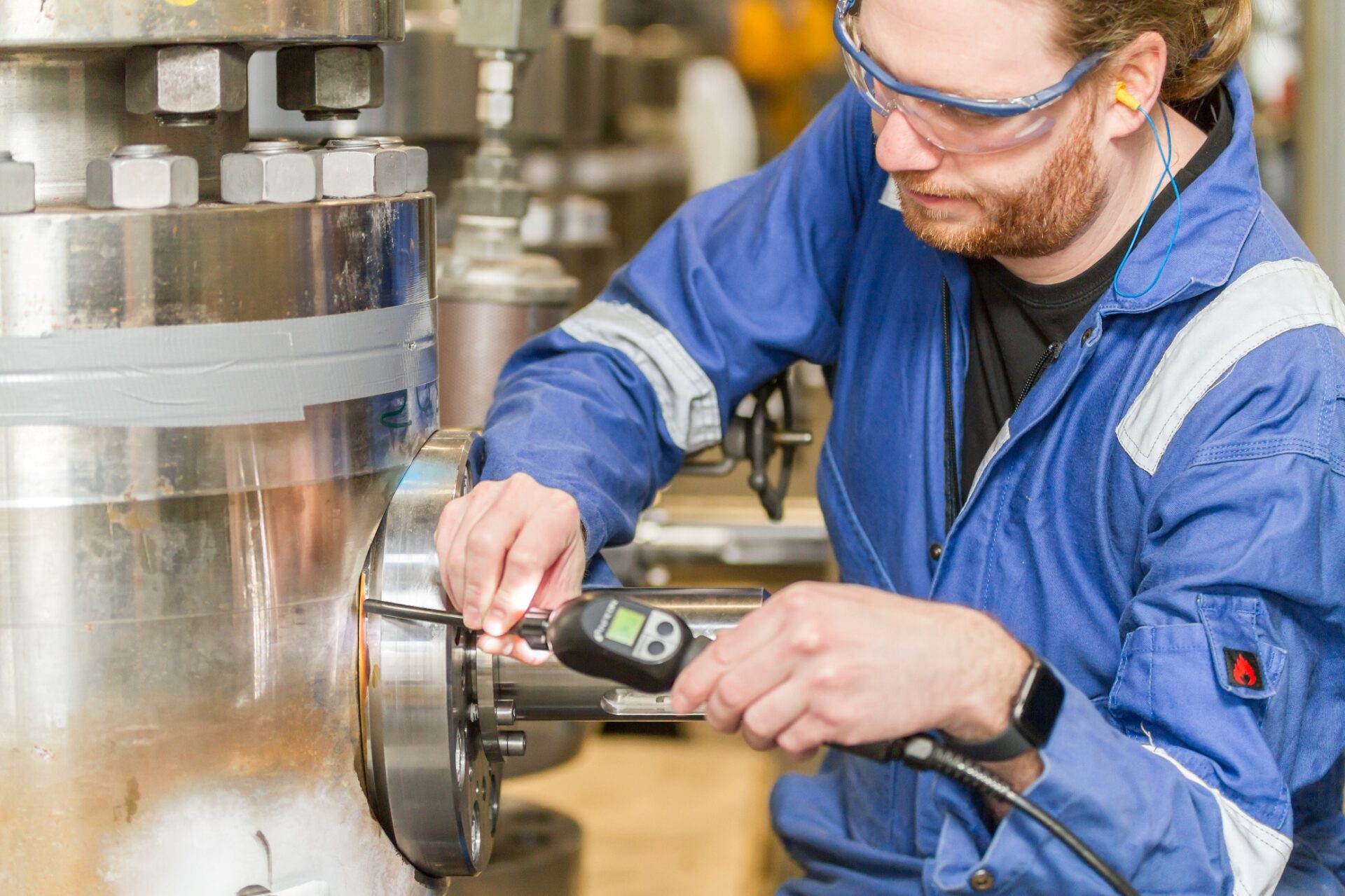 Special high performance ball valves are used when standard shut-off valves reach their limit. Durable Hartmann ball valves are equipped with a true metal-to-metal sealing system and are gas-tight, even at high pressures up to 690 bar.
Special designs for temperatures up to 550°C are available. The Double Isolation and Bleed (DIB) option provides additional safety. Challenging media such as oxygen or hydrogen demand special valve design, special manufacturing processes, and standardized tests. Therefore, Hartmann shares their experience and references in these kinds of applications.
Oxygen Ball Valves – Why the material selection and the manufacturing process are crucial
With specially designed oxygen ball valves by Hartmann Valves, oxygen plants and oxygen pipelines can be reliably shut off and safely operated. With regard to the increased fire and explosion hazard, only metallic and sealing materials are used in the process which is suitable for the demanding oxygen medium and is tested accordingly. A stringently specified production process guarantees oil and grease-free manufacture. The oxygen ball valves can be deployed for high pressure ranges up to 420 bar and temperatures up to 550°C. A video clip on oxygen valves shows what is important with the material selection and gives an insight into the individual production steps and application examples. One reference for high-temperature oxygen service is the delivery to Yara in Germany, where Inconel ball valves are working at +400°C gastight as shut-off valves.
More information and video: https://www.hartmann-valves.com/en/oxygen/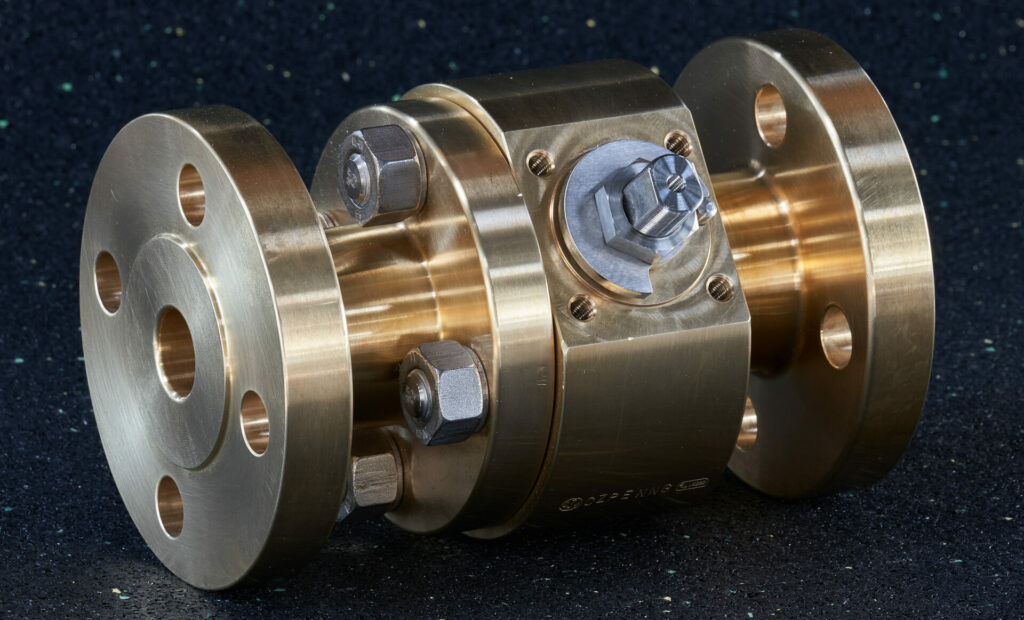 Hydrogen Applications: Reliable ball valves and standardized tests ensure safety
In addition to special hydrogen ball valves and wellheads Hartmann Valves now also offers material suitability and hydrogen leak-tightness tests for challenging hydrogen (H2) applications. Reliable shut-off valves, the right material selection as well as standardized pressure tests help users to increase operational safety in existing and new hydrogen application areas.
For all metallic components in direct contact with hydrogen Hartmann offers standardized material suitability tests. Within the test scope, the metallic material selection is evaluated regarding its resistance against hydrogen embrittlement to make sure that it is fit for hydrogen service. Furthermore, a comprehensive pressure test with hydrogen provides assurance, that the threshold values are adhered to and fugitive emissions are minimized. Thanks to these professional tests also inventory valves of Hartmann and other manufacturers can be upgraded.
Special valves, which have evolved for the demanding hydrogen medium, have been used in the petrochemical industry for many decades. With the energy transition, hydrogen is found increasingly in other fields of application – from electricity generation (such as power-to-gas), through transport (in natural gas grids or hydrogen pipelines), to processing and mobility.
The underground storage of hydrogen in salt caverns constitutes an environmentally friendly and safe solution for storing large amounts of energy to balance between power generation and demand.
Here, wellheads serve as a secure interface between underground and surface. Hartmann equipped the first hydrogen pilot projects for underground storage of large hydrogen volumes.
This article is published by
Hartmann Valves GmbH is one of the leading manufacturers of ball valves, pigging valves and wellheads. A worldwide presence in the fields of mineral oil, natural gas, petrochemicals, power plant technology, geothermal energy and other renewable energies – these are our references. Design, assembly and tests are carried out solely in our factories ...