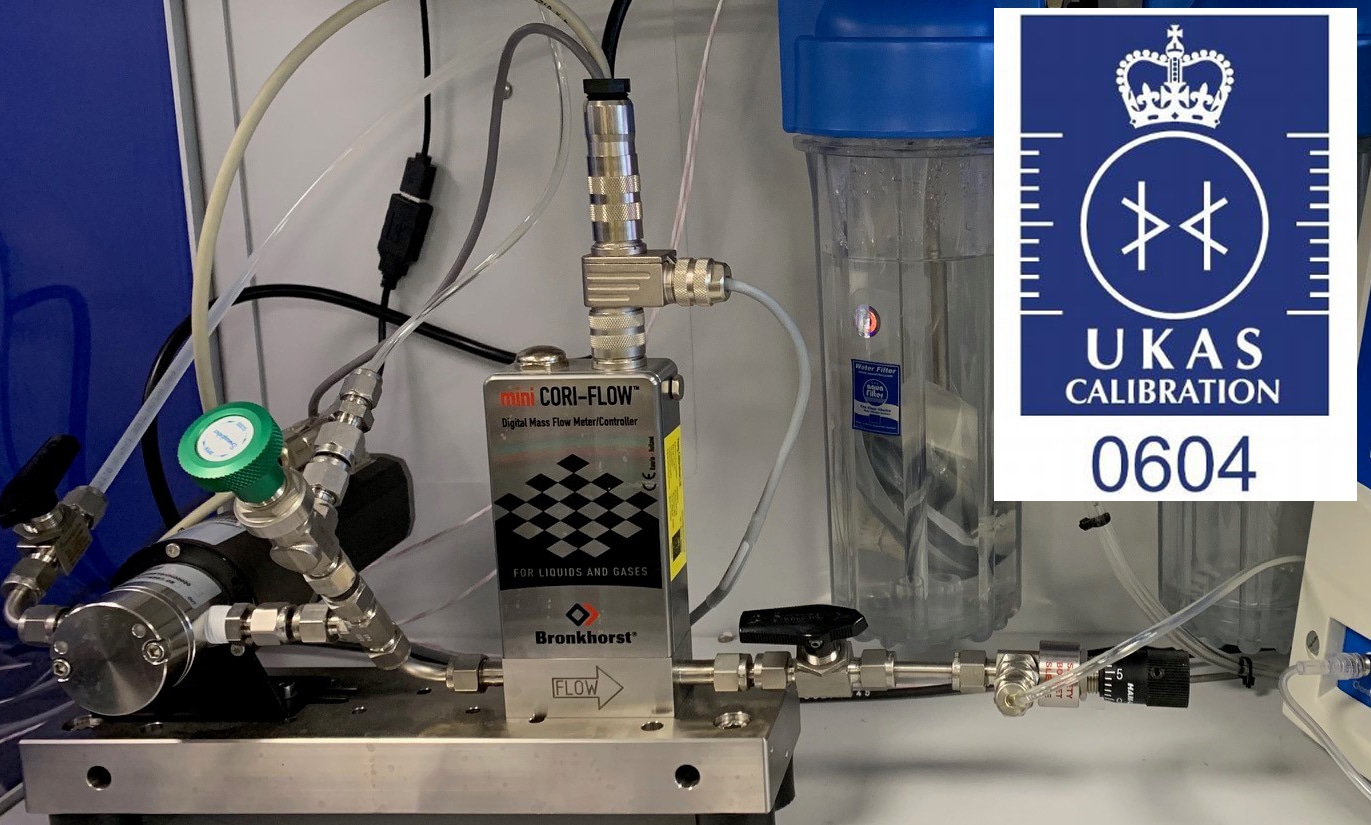 Companies in need of chemical dosing or fluid injection flow verification for their process or batching metering systems or verification of liquid chromatography flows, then the Young Calibration Flow Laboratory (UKAS Lab 0604) now provides accredited ISO 17025:2017 flow calibrations for ultra-low flow rates.
Encompassing the latest metering technologies for coriolis, thermal, positive displacement, volumetric and mass rate-based meters can all now be undertaken as ISO 17025 accredited calibrations. The accredited calibration comes with worldwide mutual recognition via UKAS and ILAC Mutual Recognition Agreements covering over 100 signatories.
Detailed assessments and analysis for the derivation of the measurement uncertainty comes from over 30 individual components of measurement, all assessed and processed to attain an expanded measurement of uncertainty from 0.09%. The primary standard facility operates from a pulse free flow control system linked to a closed-loop control coriolis flow meter, all housed within a temperature-controlled enclosure with an encapsulated injection collection vial onto an automated mass comparator and diverter. The primary standard flow facility provides an expanded measurement uncertainty UKAS accredited from 0.1% of reading across a flow range of 1.0 to 2400 cc/hour.
This article is published by
The Young Calibration laboratory provides UKAS accredited calibration (Laboratory 0604) services and thermal fluid and component testing services to a wide scope of industries whilst maintaining a reputation for quality, cost effectiveness, impartiality and reliability. Our specialist UKAS accreditation ...