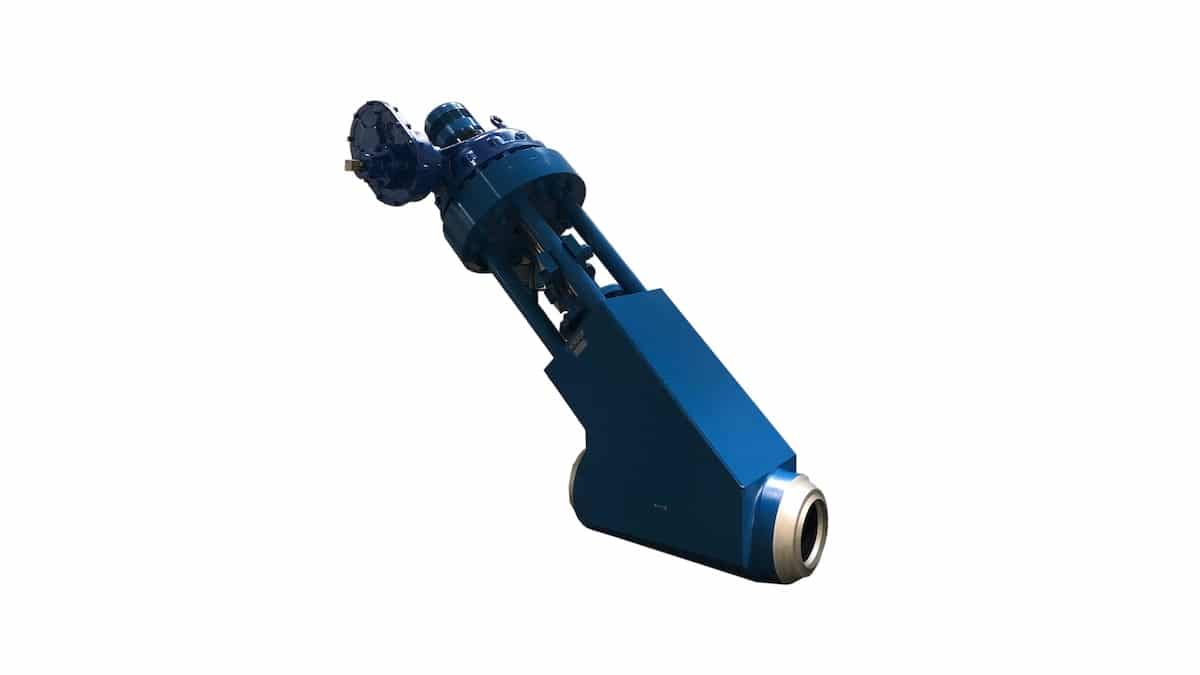 TRILLIUM Valves USA™ is pleased to announce the introduction of Atwood & Morrill® Forged Wye Globe Valves. The valve shown is one of six forged wye valves that were manufactured in Ipswich, Massachusetts for installation in Fall 2020 at two combined cycle plants in the southeast United States.
Forged vs. Cast Valve Bodies
Combined Cycle Power Plants have experienced shorter than anticipated life cycles with cast ASTM A217 C12A valve bodies.
The solution is to switch to an ASTM A182 F91 forged body. Therefore, TRILLIUM Valves USA™ introduced the Atwood & Morrill® Forged Wye Valve. At temperatures above 1,000° F, a forged body is superior because;
Imperfections inherent to all castings impose greater risk in C12A power plant applications with elevated temperatures and increased thermal cycling.
Stringent code and customer requirements for C12A make it costly and challenging to manufacture.
The F91 forging process produces higher initial hardness levels than C12A castings, which provides additional margin for heat treat processes during valve manufacturing and installation.
Forged valve bodies help minimize material defects and provide better quality and longer life valves, especially at elevated temperatures with thermal cycling conditions.
This article is published by
Trillium Flow Technologies™ serves customers in the power, oil & gas, general industry and water & wastewater sectors with highly engineered valves, pumps and actuators, as well as complete support in every phase of a project or operation. With Trillium Flow Technologies™, you will get complete project support, starting with highly engineered, ...