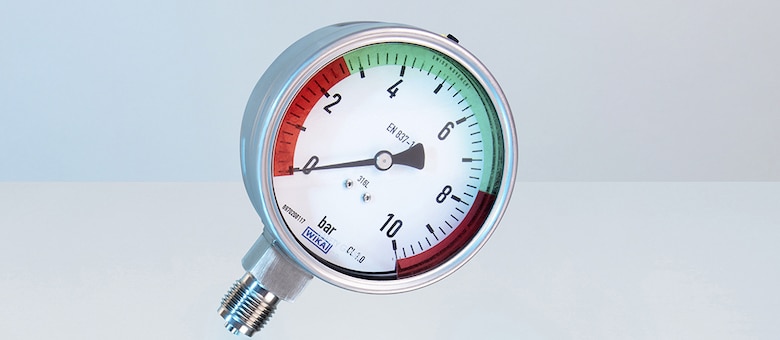 An individual red-green marking on pressure gauges and dial thermometers is now also possible using an adhesive label. WIKA offers a corresponding set of arcs for nominal sizes 63, 100 and 160.
The red and green arcs can be mounted in different lengths and positions on the window, even on already installed instruments. Thus, without any great effort, any scale range desired can be defined. When ordering small quantities of instruments, the new accessory (model designation 910.33) is a cost-effective alternative to the corresponding dial layout.
The adhesive labels have a long shelf life due to their temperature- and UV-resistant material. They are also translucent. Therefore, the dial remains easy to read.
This article is published by
As a family-run business acting globally, with over 11,000 highly qualified employees, the WIKA group of companies is a worldwide leader in pressure and temperature measurement. The company also sets the standard in the measurement of level and flow, and in calibration technology. Founded in 1946, we are today a strong and reliable partner for all ...