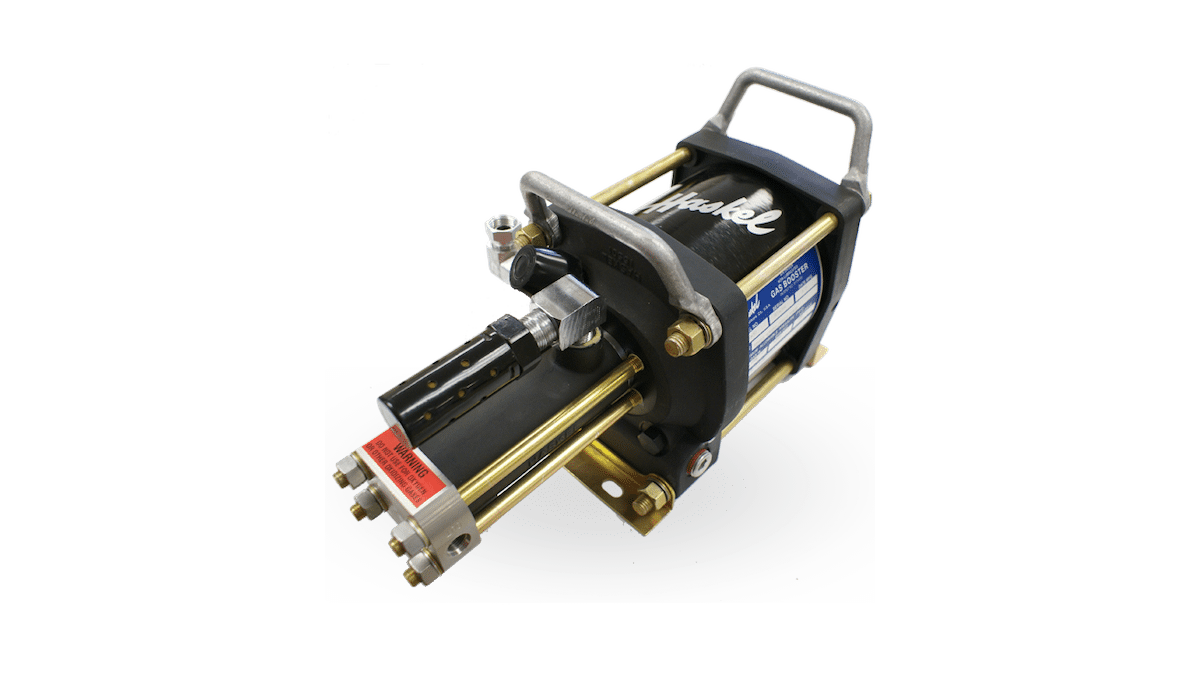 Restarting your gas booster or compressor after it's been taken offline can be frustrating because most compression equipment can run under load but are not designed to start under load.
Typically, traditional piston and diaphragm designs use a high-pressure source, which is the best way of transporting large volumes of gas, and this pressure must be reduced during the start-up phase. This can be very costly if the installation or process requires frequent starting and stopping. Alternatively, electric-driven gas boosters are designed to start in a loaded condition and offer key advantages over traditional gas boosting methods.
When selecting a gas transfer and pressurization system for your facility, careful selection is essential. You have to weigh the benefits and challenges of the various gas boosting designs, finding the method and equipment that will help you transfer gases with maximum efficiency. Haskel offers the widest range of gas boosters with three distinct drive technologies: pneumatic, hydraulic, and electric. With so many options, it can be difficult to choose the right-fit gas pressurization system that will deliver the maximum ROI.
Click on the link below to download the white paper and learn the core differences between gas booster technologies and how the environment, materials, location, and output will impact your selection.
This article is published by
We manufacture the industry's most reliable and comprehensive range of pneumatic or hydraulic-driven, high-pressure, liquid pumps, gas boosters, air pressure amplifiers and high-pressure valves and system components. Our products are easy to install and control. Their compact size, minimal weight and ability to operate in any position makes them ...