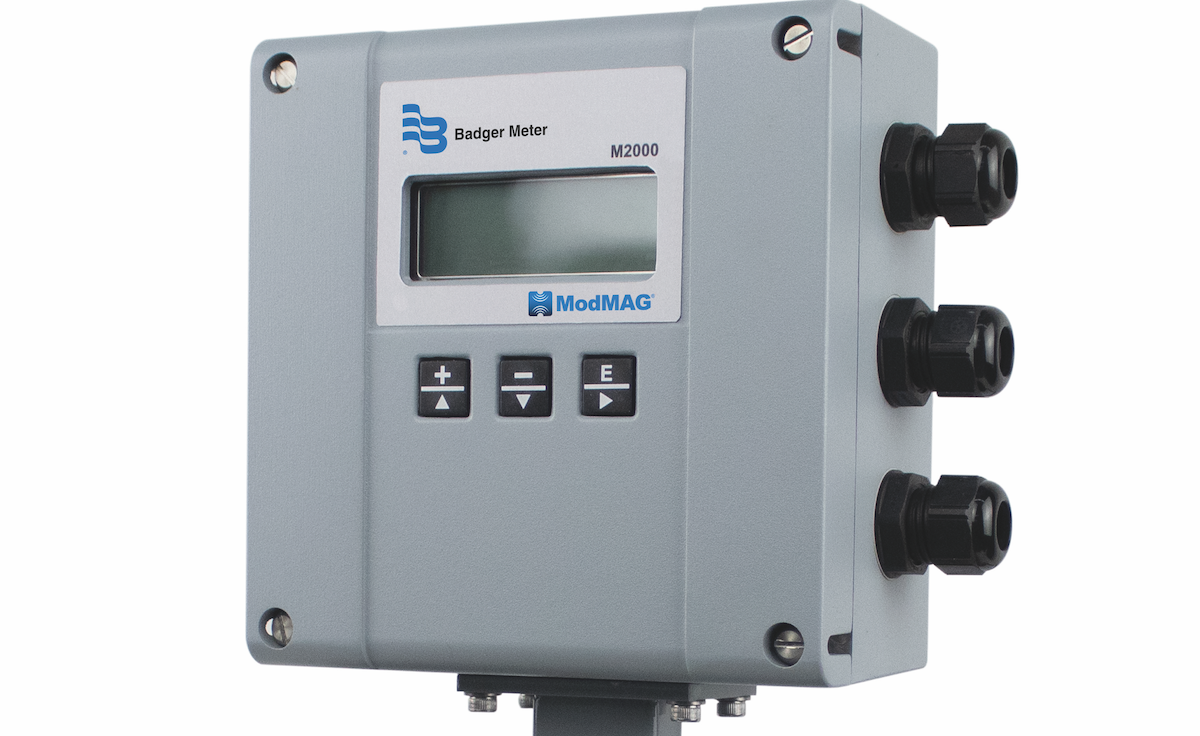 Badger Meter has added two new communication interfaces to the ModMAG® M2000 electromagnetic flow meter. Previously equipped with HART, Modbus 485 RTU and Profibus DP, the M2000 meter now also includes Ethernet/IP and Modbus TCP/IP to align with expanding connectivity needs.
With these additional protocols, the M2000 meter allows for simple and fast configuration via the interfaces to save costs during commissioning. Monitoring several parameters on a single device also establishes more efficient processes and reduces downtime through detailed diagnostics.
Ethernet/IP is one of the leading industrial protocols, widely used for industrial automation across many applications. With Ethernet/IP and Modbus TCP/IP, the M2000 meter seamlessly integrates into existing operations to provide enhanced data points, including bi-directional flow rate, totalizers in both directions, empty pipe statuses, leak alarms, no-flow statuses and more. The meter works with major SCADA and BAS systems.
For customers, the integrated communication module means the M2000 meter has a direct connection to the gateway, without the need for a converter or extra components. Fewer components result in better reliability and decreased maintenance and commissioning costs. Existing M2000 meters can be retrofit with the Ethernet/IP and Modbus TCP/IP protocol using an upgrade kit—installation takes a single user less than 30 minutes without the need for additional wiring or products.
Thanks to its high accuracy of ±0.2%, the M2000 meter enables precise control of processes and improves operational efficiencies in potable water treatment plants and wastewater treatment plants. Not only does this increase product quality, but it also saves costs by minimizing the consumption of materials and energy.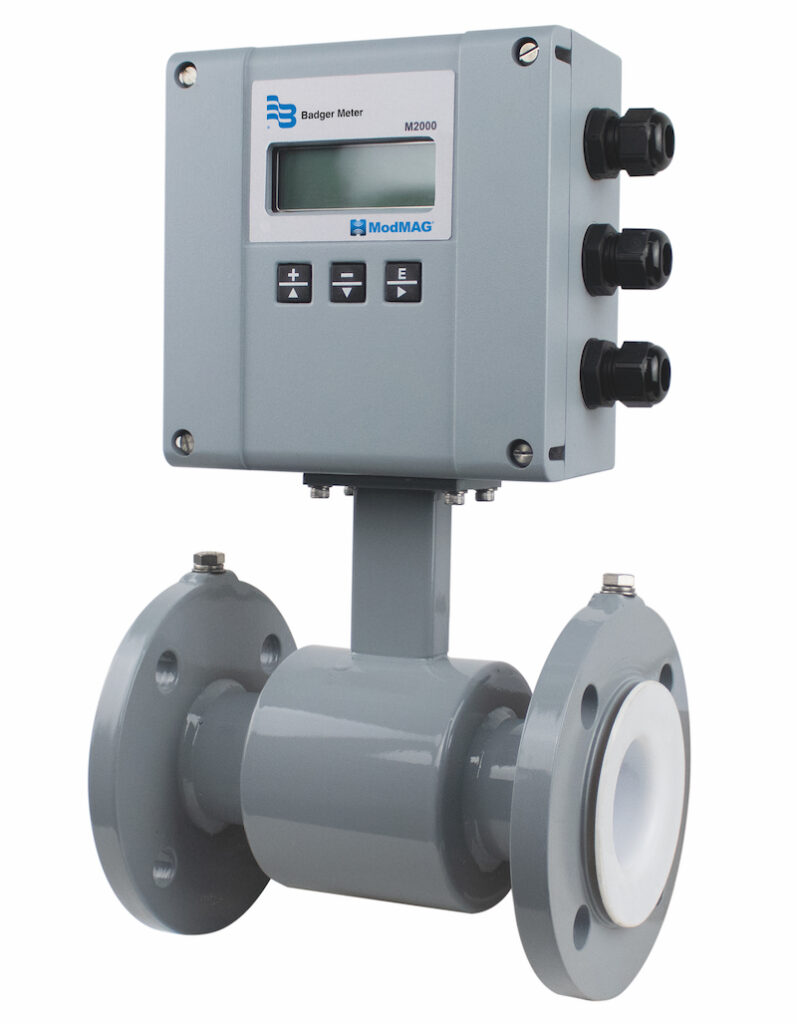 The M2000 meter is a trusted technology to measure the flow of water and conductive liquids with zero straight run requirements. Its zero straight run performance has been validated to OIML/MID standards, providing accuracies of ±1% with zero straight run upstream or downstream or ±0.2% with required straight run. This meter supports both accuracy ratings out of the box, without the need for firmware adjustments. Whether you are looking to reduce costs, comply with regulations or upgrade to the latest technology without significant modifications to your system, the ModMAG® M2000 electromagnetic flow meter provides dependable, rugged and cost-effective flow measurement for a wide range of water and wastewater applications.
This article is published by
Badger Meter is a leading innovator, manufacturer and marketer of flow measurement and control products, serving water and gas utilities, municipalities and industrial customers worldwide. Measuring a variety of liquids — from water to oil and lubricants in industrial processes — products from Badger Meter are known for the high degree of accuracy, ...