Analytical Technology, Inc.
From our U.S. headquarters in Collegeville, Pennsylvania, we design, manufacture, and distribute analytical instruments based on electrochemical and optical sensors. We specialize in the areas of toxic gas detection and water quality measurements, continuing to lead the way in development of reliable monitoring systems. Our capabilities in the area of sensor design and manufacture allow us to offer the kind of application support needed for the most demanding applications. In addition, local product support is available through our network of over 50 representatives throughout the U.S. and Canada.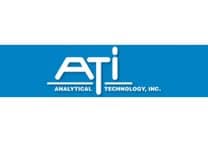 Company name:
Analytical Technology, Inc.
Address:
6 Iron Bridge Drive
Phone number:
+1-610-917-0991
Fax number:
+1-610-917-0992