Bray International, Inc.
Your Global Flow Control Partner™
At Bray, our business is helping our customers with their flow control requirements. Our modular product line of valves, actuators and accessories offer the best compatibility, economy and quality performance in the flow control industry.
Our goal is to establish Bray as The High Performance Company – high performance based on entrepreneurial vision.
Bray Manufactures Resilient Seated Butterfly Valves, Ball Valves, Pneumatic and Electric Actuators, Triple Offset and Double Offset Butterfly Valves, Solenoids, Check Valves, Valve Status Monitors and Custom Projects Engineering.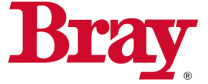 Company name:
Bray International, Inc.
Address:
13333 Westland East Blvd.
Phone number:
+281 894 5454