Calpeda is a company that is committed to study, to develop, to manufacture and to industrialize pumping systems.
We want to continue that which was started many years ago by Vinicio Mettifogo, founder and pioneer, we can boast some impressive numbers: 250 employees and 30.000 square meters in our headquarters in Montorso Vicentino (Vicenza); a production of over 2.000 types of pumps with power ranging from 0.5 to 200 kW.
We offer to our Customers a big and specific range of pumps for a large variety of uses: domestic applications, industrial fields, groundwater, wastewater and sewage applications, for civil plants, building-service sector, agricultural and irrigation applications, swimming pools and spa baths.
Vision
Be a worldwide family corporation
A taylor made pump for life, delivered in one day
Move water in the most, sustainable way
Mission
We believe being a family is the right way to approach our worldwide business. When someone choose Calpeda is because of trust and reliability.
We work daily on our gemba kaizen to reach an extreme level of customization and customer satisfaction. We work on technology development to be at forefront and apply every regulation.
We study the water flowing path and the birds' flight as they migrate, in order to understand how the Nature teaches us to save energy.
Values
Family. Trite but true: focus on people, families, community.
Trust. Homemade products and development, only local suppliers.
Service. Moving fast for a changeable world. Be flexible to meet the customers' needs.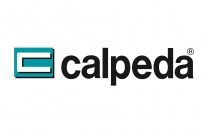 Company name:
Calpeda S.p.A.
Address:
Via Roggia di Mezzo, 39
Phone number:
+ 39 0444 476 476