Since 1976 GATHER Industrie GmbH has been providing excellently manufactured high-quality products in the form of magnetic-drive gear pumps and quick-disconnect couplings for piping and hoselines. Our success as a company is based on the qualified engineering services we provide and the client-specific solutions we offer as well as the wide range of series products we keep on stock. Moreover, we achieve long-term and strong customer retention due to our far-reaching Aftersales Services.
Production
In the past few years all our CNC machinery has been modernized to reflect the state of the art needed to meet requirements calling for highest precision at shortest cycle times and flexibility to the extent possible. All components are manufactured in our own Factory, so they are "Made in Germany".
Quality Assurance
Our Quality Assurance efforts enable maximum reproducibility to be achieved on a constant basis which is prerequisite to the consistently high quality standard of the products we supply. Product accuracy is ascertained and must always be within prescribed tolerances. Our customers thus benefit from the high degree of reliability our products offer.
Innovation
GATHER Industrie not only furnishes a wide range of well-known products but is constantly developing entirely new technical solutions. Our product managers and sales engineers cooperate with customers to develop tailor-made products for specific uses. Whether in the field or in Mettmann, our team of engineers is also prepared to take up problematic technical challenges. From the resulting cooperation interesting new products emerge, such as for example a connectable spray gun or linear overflow valve. Put us to the test.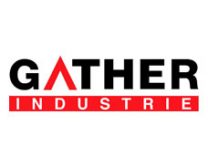 Company name:
GATHER Industrie GmbH
Address:
Lise-Meitner-Straße 4