GloTech is a U.S.-based technology company focused on providing turnkey product design and manufacturing solutions for equipment providers in the water / wastewater management industry worldwide.
GloTech Corporation was founded by Dr. Wang Zhao in 1996. For 20 years, GloTech has served leading equipment companies in the water & wastewater management industry as a trusted product design and manufacturing partner. The mission of GloTech is help its customers enhance product lines and enter new markets by delivering turnkey product solutions built by its industry-leading engineering expertise and advanced manufacturing capabilities. GloTech product solutions create a valuable competitive edge for customers through improved performance, cost, functionality, delivery, and product control.
GloTech is a technology and manufacturing partner for manufacturers of industrial products and components.
At GloTech Corporation, we partner with our customers to expand their product offerings and improve their profitability through our engineering expertise and high-quality, large-scale, China-based manufacturing. We help our customers enhance their manufacturing capabilities and capacity and lower product costs without committing any additional capital or human resources. Unlike other custom manufacturers or outsourcing suppliers, GloTech offers focus and expertise in the industrial manufacturing field, flexibility and scalability to handle virtually any manufacturing process or production size, and highly-experienced, U.S.-based project management that provide quality, turnkey solutions from design to delivery.
We help our customers:
Add new products and enter new markets through our broad range of large-scale, world-class manufacturing facilities
Reduce production costs and improve profitability of existing products seamlessly and without any compromise on quality, by leveraging our China-based suppliers
Enhance manufacturing capabilities and capacity without capital investment or traditional risks associated with off-shoring production
Core competencies of GloTech:
Technology
Advanced engineering capabilities
Deep industry expertise
Products based on industry-leading designs / technologies
Manufacturing
Broad range of large-scale facilities capable of virtually any manufacturing process / product specifications
Highly scalable production
Dependable quality: suppliers are ISO 9000/1 certified and can meet all industrial standards (ANSI, ASTM, API, etc.)
Services
U.S.-based project management teams highly experienced in serving industrial manufacturing customers
Integrated range of services including advanced engineering and design, production management, full-scale testing, quality control, and door-to-door international logistics
Focus on building long-term strategic partnerships
Customers choose GloTech because of its:
Industry focus – GloTech is deeply experienced and focused on serving customers who manufacture industrial machinery and products
Technical expertise – with its roots as an engineering consultancy, GloTech provides valuable technical inputs to its customers
Lower costs – by leveraging its China-based manufacturing, GloTech is able to pass on substantial savings to its customers
Flexibility and scalability – from prototyping to large scale productions, customers can enhance their manufacturing capacity without any capital investment
Integrated, U.S.-based services – experienced U.S.-based project management easily aligns with our customers' business processes to provide full-range services from design to delivery, taking the complexity and guesswork out of outsourcing production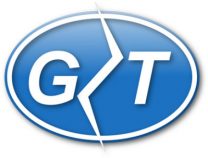 Company name:
GloTech Corporation
Address:
11788 W. Sample Rd
Phone number:
+954 725 8740