KRAL AG leads in the specialized area of pump and flowmeter technology with innovative trends. KRAL solutions in partnership with our customers, help to assure our customers of a competitive edge in their area of business.
Our customers find KRAL likeable. Friendliness and good cooperation reach the highest values in customer satisfaction surveys. These values are important success factors. They are the result of professional and dedicated work in all fields of the company.
KRAL is an owner-led corporation. Many corporate groups operating world-wide are counted among our customers. Such companies need strong, dependable partners. The AG forms the basis of a solid, strong market presence. This family corporation assures that you have KRAL as a committed, cooperative partner for many years.
The human being is the center of our consideration and thought. Success is the result of a good co-operation between the people of KRAL and the people of the KRAL customers and KRAL suppliers.
KRAL is quality, innovation and quick response anytime and anywhere around the world. This was confirmed again in our customer satisfaction survey. This satisfaction not only stands out in the quality of our products, but also in our consultation. Our friendliness and our style based on partnership were highly praised.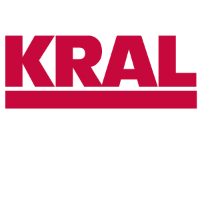 Phone number:
+43 5577 8 66 44 252