Process Sensing Technologies
Process Sensing Technologies (PST) provides an unmatched suite of instruments, analyzers, and sensors for precision measurements and monitoring in highly demanding end markets. These range from pharmaceutical/ life sciences, speciality gases, semiconductors, O&G, petrochemicals, and power to gas detection, food and beverage, and building automation.
The PST Group has a global presence with multiple locations in Europe, Asia, and the Americas and looks for more opportunities to continue its growth through investment into new markets.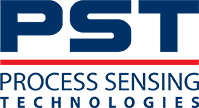 Company name:
Process Sensing Technologies
Address:
48 Lancaster Way Business Park Ely,
Phone number:
+44 1353 658 000