QTI Sensing Solutions
QTI Sensing Solutions, founded in 1977 as Quality Thermistor, Inc., was formed to meet the increasing demand for high quality electronic components for the aerospace industry. Since then, QTI has exceeded the requirements of some of the most stringent high cost of failure applications, changing the landscape of the supply chain for the entire industry.
Today, QTI Sensing Solutions continues to maintain its leadership position for mission-critical applications as well as for medical and industrial applications by supplying the world's top companies with innovative products and services. In fact, QTI developed the highest standard for surface mount thermistors with the introduction of qualified surface mount parts to MIL-PRF-32192; supplying design engineers with fully qualified DSCC options for two PTC and three NTC surface mount package styles. Additionally, QTI has partnered with the NASA Goddard Space Flight Center for surface mount thermistors qualified to S311-P827, an industry first!
In addition to QTI's accomplishments, our ISO:09001:2000 and AS9100 certified manufacturing and testing facilities in Idaho enhances our ability to meet the needs of today's challenging temperature measurement and control applications.
Fabrication site, test laboratory, and headquarters in Boise, Idaho, USA
QTI's Boise, Idaho location manufactures over 15 million NTC and PTC thermistor components each year, supplying sensing elements for applications from spas to the Mars Rover. QTI-Boise also maintains a full thermistor test lab capable of performing a variety of stress and accelerated life testing for thermistors used in military and aerospace applications. The company's headquarters are located at this office.
Assembly facility in Nampa, Idaho, USA
Opened in 2011 to allow QTI to better serve customers and bring manufacturing to the USA from Mexico, this state of the art assembly facility produces 90 percent of QTI's thermistor probes. The implementation of several types of automation has allowed QTI to remain price competitive with non-US manufacturers while far exceeding their quality, delivery, and performance.
Assembly facility in Baja California, Mexico
Utilizing chips from QTI-Boise, this facility annually assembles over 10 million finished thermistors which are used in probe assemblies at our Nampa site. Like our other locations, this site is wholly owned and managed by QTI, allowing us production schedule flexibility and complete control of processes and materials. This site can also provide dual-manufacturing capacity in the event that probe production is interrupted at QTI-Nampa. An expansion at this facility, doubling the manufacturing space available, was recently completed.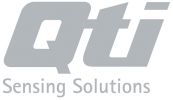 Company name:
QTI Sensing Solutions
Address:
2108 Century Way
Phone number:
+1 208 377 3373