Since the founding of Ultra Electronics, Nuclear Sensors & Process Instrumentation (NSPI) in 1968, the company has been a leading player in defining and growing several unique technology markets.
From custom design, high volume temperature sensors for OEM applications to high performance products for the nuclear power generation and industrial automation markets, NSPI helps keep industry and business around the globe up and running.
NSPI's typical customers and users include technicians, engineers and industrial automation network professionals — people who stake their reputation on the products and technologies we supply.
Guiding all of NSPI's efforts is a simple philosophy rooted in four customer focused priorities: quality, delivery, cost and innovation.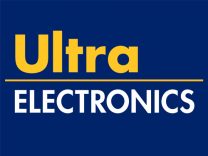 Company name:
Ultra Electronics
Phone number:
+1 512 434 2800