Solution partner for level measurement since 1977 with comprehensive expertise in all industries and process applications.
UWT is a medium-sized German family owned business and has become one of the world's leading experts in the field of level measurement technology offering innovative sensors for continuous and point level measurement in any kind of bulk materials, solids as well as in liquids, pastes and foam.
Our expertise has been achieved through the orchestration of stable management and committed employees, understanding the needs of the market, innovative product solutions, ability to adapt to the changing needs of the customer and investments in research & development.
Since our foundation in 1977 the product portfolio has developed significantly providing solutions for a wide variety of industries, such as plastic industry, food production, cement plants, chemical industry, wood and rubber sector, environmental systems, power plants, etc. Different measuring techniques are used depending on the medium and the type of application. UWT GmbH is certified according to ISO 9001: 2015 and we are constantly expanding our product certifications to comply with the requirements of the international markets.
Names like Rotonivo®, Vibranivo® or NivoBob® have become well-known worldwide and are synonymous for quality, flexibility and reliability. Robust design, easy installation and high-level of durability and accuracy all go to ensure our end customers have a worry free experience. With our knowledge from over a million successfully solved applications in the bulk solids sector, UWT GmbH has in recent years expanded into liquid measurement management with new innovative product lines. With the addition of the new liquid measurement sensors we are now able to offer complete solutions for wet and dry level management. Harnessing all the information collected by our sensors UWT GmbH also offer user-friendly monitoring and visualization systems for easy level management.
The head office with research & development, production and sales is located in Germany, supported by another production site in Malta. With sales offices in the USA, Great Britain, China, India, Russia and Brazil and over 70 distributors worldwide UWT is able to serve and support their customers competently all around the globe.
From the design concept to production and to final installation and comprehensive after-sales service, we provide all turnkey plant services under one roof. Total attention is focused on the highest quality, technical expertise and excellent collaboration with our customers, employees and partners.
In order to be able to pass on the best possible added value to customers in the future, the UWT GmbH strategy is consistently geared towards steady and sustainable growth.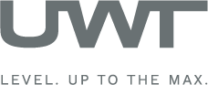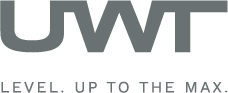 Phone number:
+49 831 57123-0