Blood is thicker than water and wenglor is a lot more than just a family company, because we're united by a common genetic code: the passion to invent. This is what keeps us together, and it's the reason we don't just talk about family, but actually live it as well – every day.
Our Universe: from Tettnang to the Whole World
We're proud of our Southern German roots – without neglecting to fulfill the needs of world markets. Continuous growth in nearly all areas of business – from traineeships right on up to R&D and sales – offers impressive proof of our innovative ability.
Our Mission: Assuming Responsibility
For us, however, accelerating growth is not associated solely with rising sales figures, but rather with ever mounting responsibility as well. And wenglor not only assumes conscientious responsibility for its employees, the company takes a responsible approach to environmental issues as well. For example, alone thanks to the use of thermal insulation and geothermal energy for buildings at the Tettnang location, CO2 emissions are reduced drastically by more than 300 tons per year.
Our Passion: We Yearn for Innovation
30 years ago, we started developing and marketing individual market solutions in the field of sensor technology in the Southern German town of Tettnang. In the meantime, we've established ourselves as a constant with international standing amongst system and standard suppliers. Regardless of whether individualized oneoff production or large volume shipments are involved: today as in the past, our entrepreneurial pursuits are above all exemplified by demanding quality standards. That's what makes our products so unique. 55,000 satisfied customers on nearly every continent in the world make it very clear: wenglor products are more in demand than ever.
Our Claim: We Live by a Family Philosophy
Fabian and Rafael Baur have been running the family business in its second generation since 2010. But the Innovative Family doesn't include just the Baurs. All of the company's employees are part of the clan, and we identify very strongly with wenglor. We will continue our success story, full of change and growth, in the future as well. And it will continue to be decisively shaped by our characteristic brand name values: "innovative", "international" and "family operated".
Innovations for Industries of the Future
We develop intelligent sensor technologies as well as safety and image processing systems with state-of-the-art communication standards for industry around the world. Thanks to innovative, world-class products, we fulfill both extraordinary and standard requirements.
For more than 30 years, we've been offering the right products for small and mid-sized companies, as well as for international industrial conglomerates. In addition to Photoelectronic and Inductive Sensors, our core areas of expertise also include Ultrasonic Sensors, Fluid Sensors, Vision Systems, Barcode and 2D/3D Code Scanners, as well as Safety Technology. Our goal is to supply customers with innovative, high quality solutions – every day and everywhere around the globe.
As a result, renowned automotive and food companies, pharmaceuticals businesses and machine manufacturers consciously place their faith in our attractive product portfolio. Companies in the field of conveyor technology, as well as in the beverages, woodworking, electrical, plastics, textiles and packaging industries, meet complex challenges with our products too.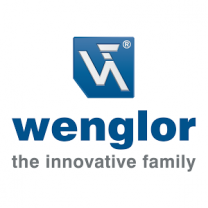 Company name:
wenglor sensoric GmbH
Address:
wenglor Straße 3
Phone number:
+49 0 7542 5399 0