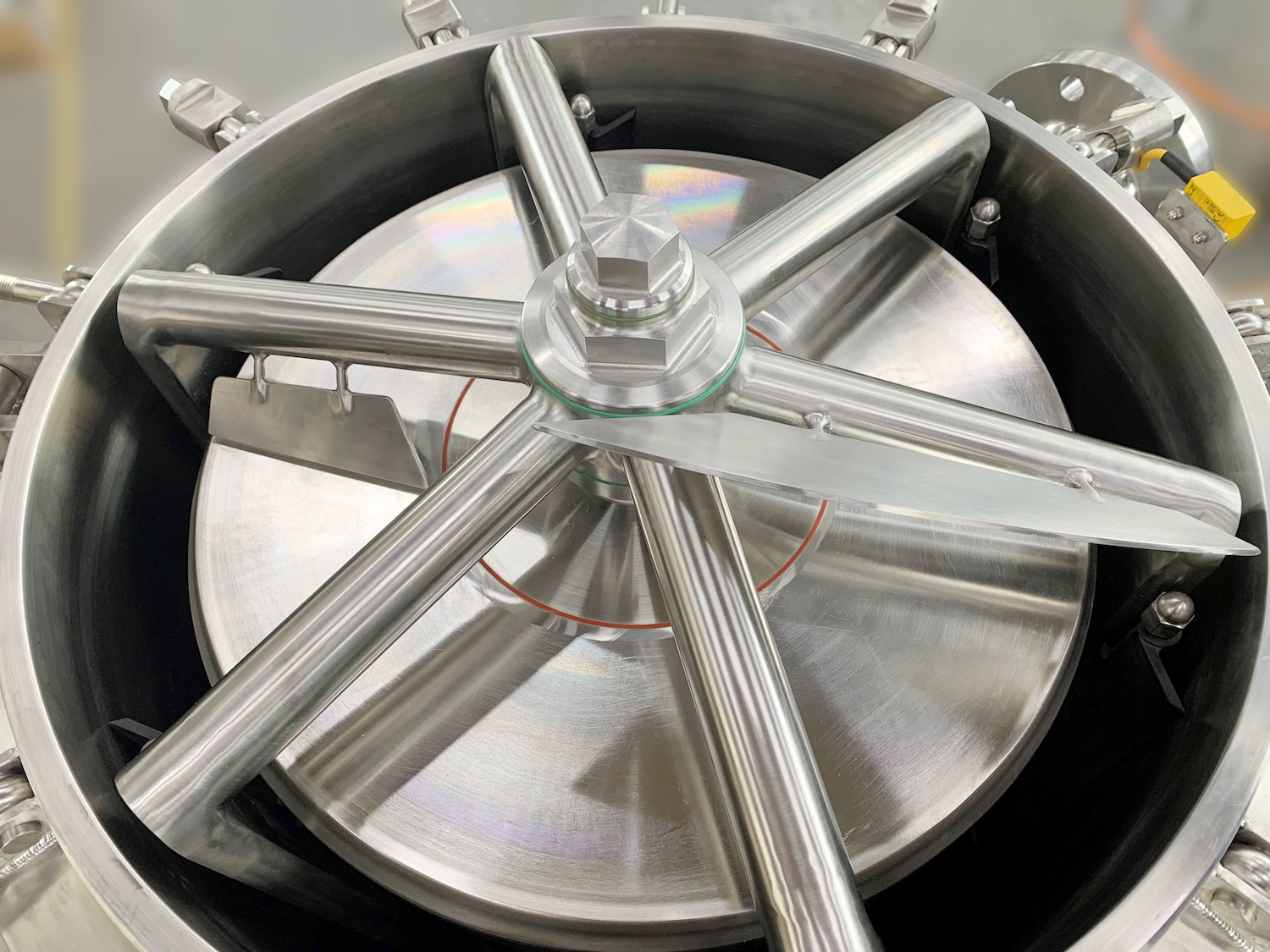 "GPI De Gouwe is not only a highly innovative company to work with, but they also help you select the perfect process equipment."
Protix is a leading insect breeder and producer of quality products such as ProteinX, LipidX, and PureeX. These products are created using the very latest technology and provide animal feed with a unique protein as its key ingredient. The company's by-products can also be put back into the food chain by processing dietary fiber and insect skin and feces into a sustainable fertilizer named Flytilizer.
Chief Operating Officer at Protix Bas Jürgens was closely involved in the purchase of a Kelstream Scraped Surface Heat Exchanger. This hi-tech machine is now a vital part of the production process of Pureex, a fresh and hypoallergenic ingredient used as a basis for wet pet food. "GPI came to our attention during the pilot of a process line at our premises in Dongen. The communication between our two companies was so efficient, effective, and enjoyable that after the pilot, we hired GPI to supply us with a Scraped Surface Heat Exchanger for the Bergen op Zoom premises," he explains.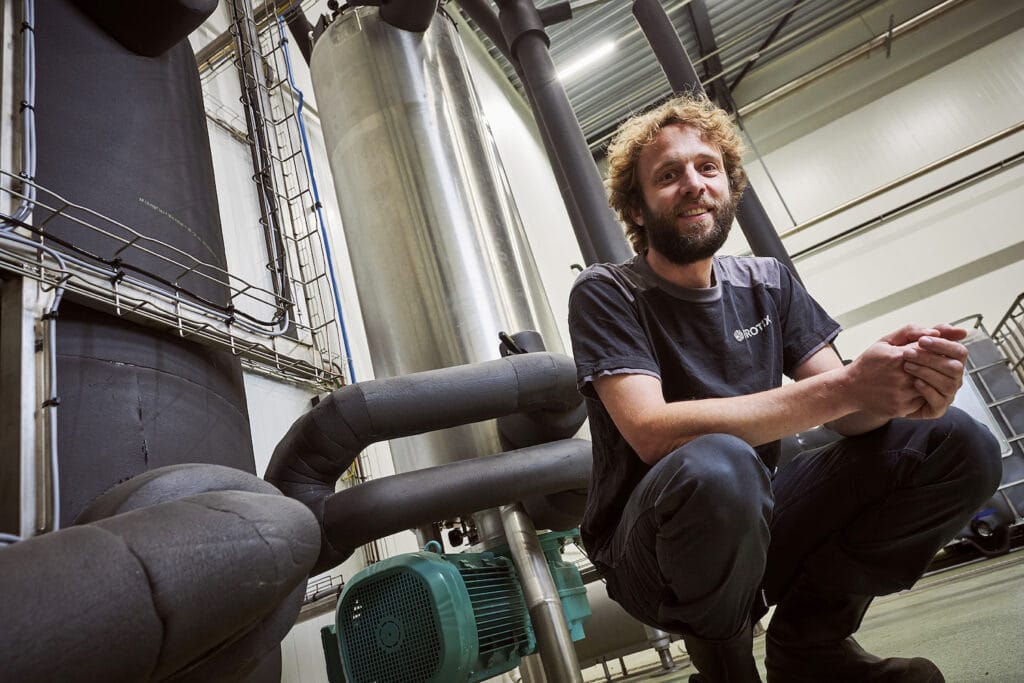 Collaboration
"The communication, feedback, and customer service with GPI De Gouwe was extremely high quality and the Kelstream meets every single expectation," says Bas. The Scraped Surface Heat Exchanger is part of the Pureex production line and is used for the product's second cooling stage. The Kelstream also ensures the uniformity of the product and prevents blockages during the cooling stage. "Upon delivery, it was very simple to put the heat exchanger into operation using the documentation provided. In addition, GPI is always on stand-by in case any problems occur," says Bas.
"During the purchase process of the Kelstream F700 model, GPI De Gouwe's superb knowledge and expertise of the products they make greatly impressed us. Furthermore, the sustainability of this Scraped Surface Heat Exchanger perfectly ties in with Protix's values." Due to current legislation, most Protix insect products are only authorized for use in animal feed, although in the future, Protix hopes to serve the entire food chain -both humans and animals- with their unique products. Protix is also aiming to increase its number of global locations and become the undisputed market leader in the global insect industry.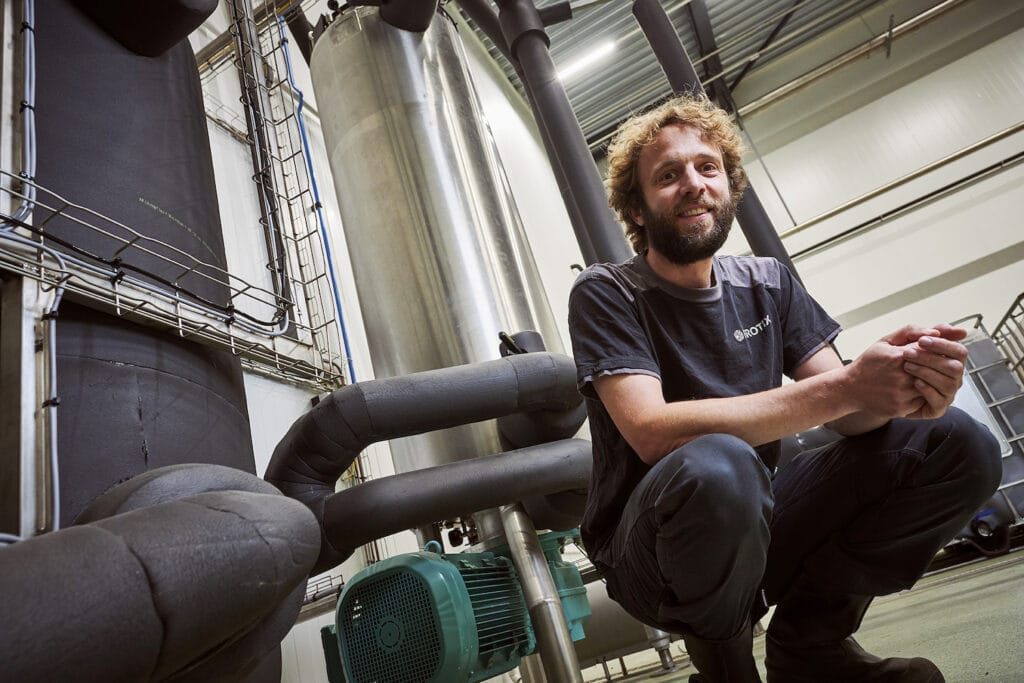 What makes the Kelstream unique
The Kelstream Scraped Surface Heat Exchanger has two heated or cooled surfaces that are constantly scraped. This allows a highly heated surface to be achieved within a small surface area. Furthermore, the Kelstream is equipped with a hygienic lip seal that does not require barrier fluid in order to function. If necessary, the seal can be rinsed from the inside and it is more cost-effective as only the seal's wear parts need to be replaced. Would you like more information? If so, read the leaflet, visit the website or contact us.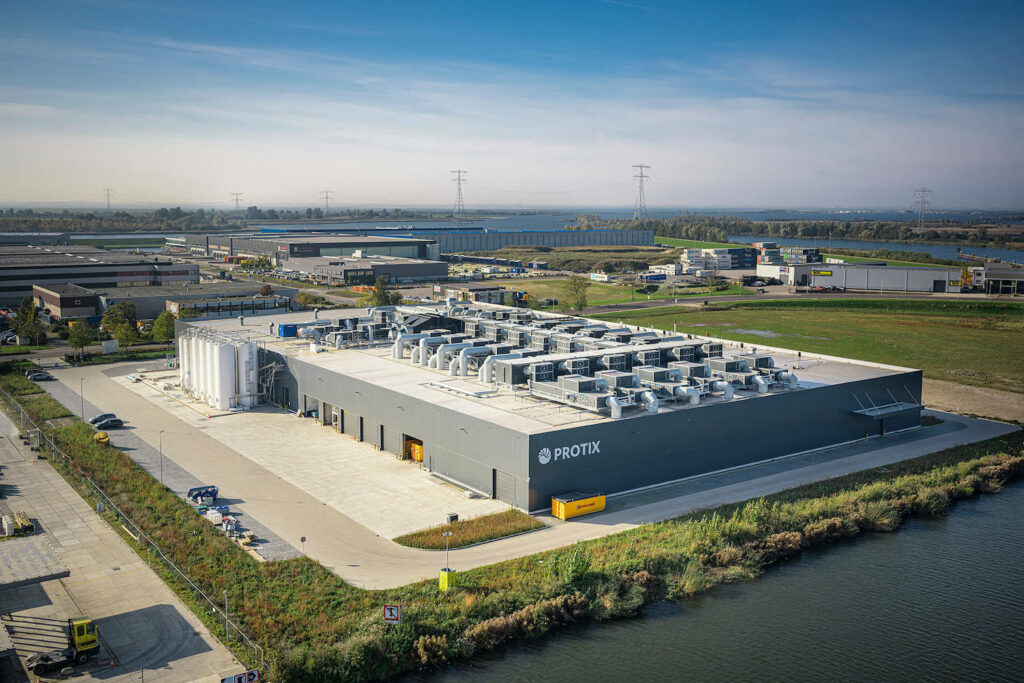 About the client
Protix is a dynamic business with a clear ambition that was born during a diving adventure in Mozambique. Since its founding in 2009 by Kees Aarts and Tarique Arsiwalla, Protix has flourished into one of the leading producers of insect ingredients around today. In 2020, Protix won the Dutch Innovation Award, crowning them as the most innovative business in the Netherlands.
Their main products and cutting-edge concepts such as OERei and Friendly Fish are helping build a system in which all animal-based food is sourced from animals fed with ingredients that restore the balance between people and nature.
This article is published by
Over the last 25 years, Gpi has expanded to become an established name in the Dutch engineering industry and singles itself out through constant innovation in technology, process and collaboration. The Gpi Group is comprised of three tank construction businesses - Gpi Tanks Netherlands, Gpi Tanks Poland and Gpi Tanks XL - in addition to Gpi de Gouwe ...