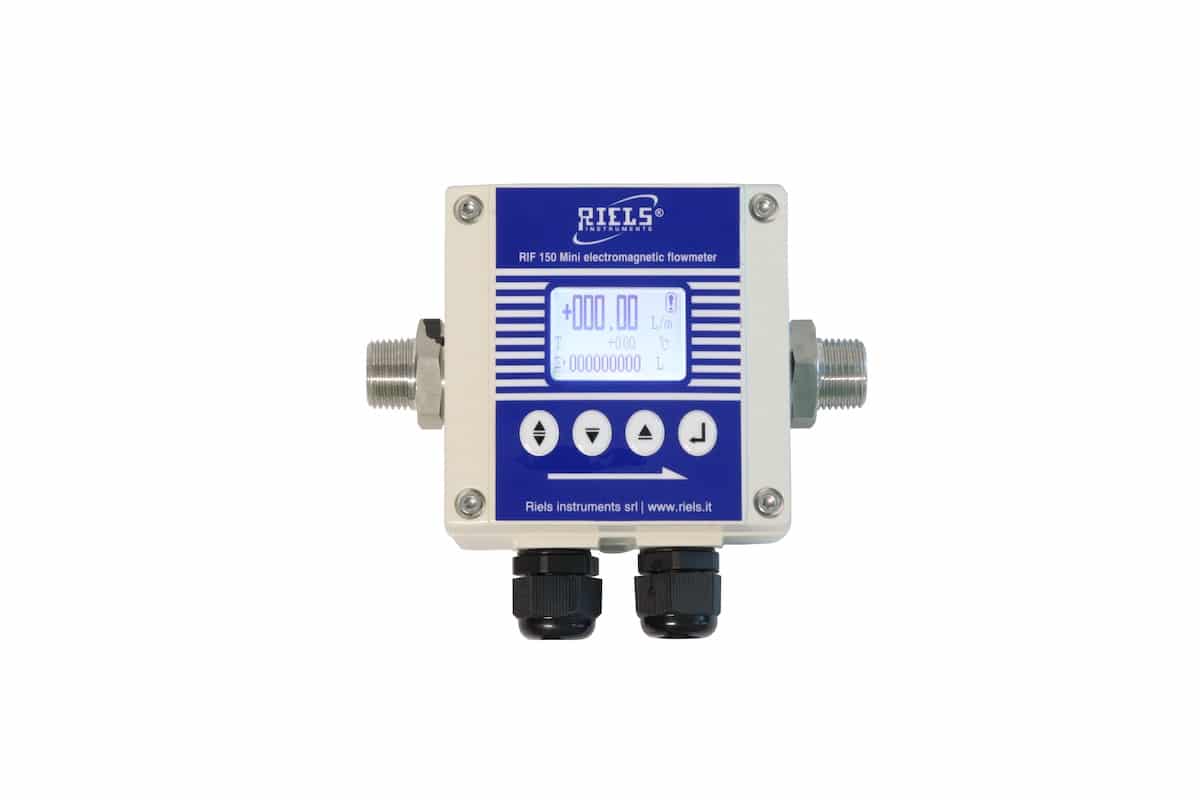 The new RIF150 meters offer low cost flow measurement and high degree of accuracy for a wide range of process conditions.
The RIF150 Electromagnetic Flow Meters offer low cost and high accuracy flow rate measurements for a wide range of process conditions.Bidirectional measurement principle substantially independent of pressure, density, temperature and viscosity.
Ideal for measuring conductive liquids such as cooling water or hot water, beer, wine, milk, water-based soaps, acid solutions compatible with contact materials.
The RIF150 is equipped with a display for immediate monitoring and simultaneous display of flow and temperature.
Compact construction ideal for use in tight spaces, high shock and vibration resistance.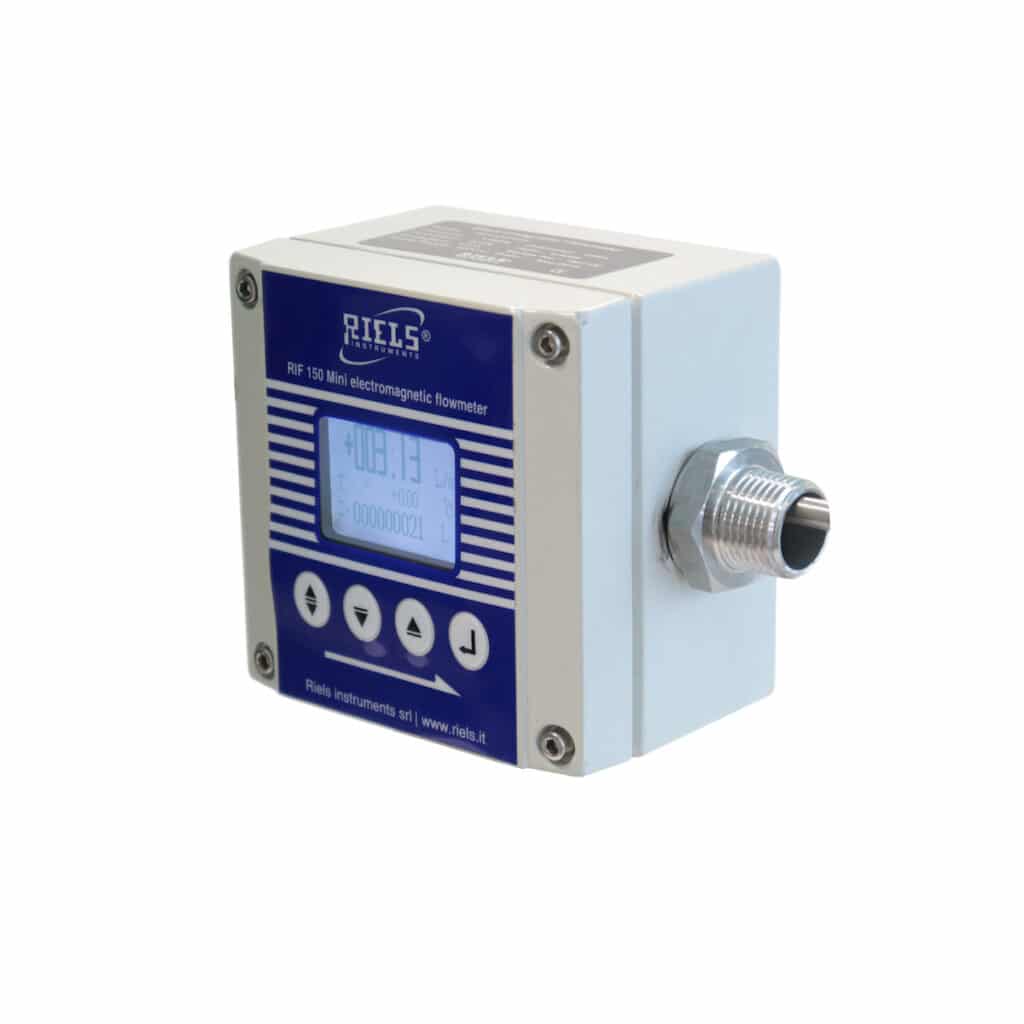 RIF150 Electromagnetic flow meter
Electromagnetic measurement principle
Measuring range 0.2÷100 l/min. depending on the diameter
Process connection 3/8 "NPT or 1/2" NPT
Output signal 4 ÷ 20mA – pulses – RS485 Modbus
Body materials in AISI 316L – Peek internal coating
Temperature up to 60°C – Pressure up to 16 bar
This article is published by
RIELS Instruments for over 40 years has been supplying industrial automation products and services backed by specific skills concerning Flow, Pressure, Level, Temperature and Humidity controllers and Flow meters. RIELS Instruments is a sole supplier, capable of meeting all requirements with regard to the control and monitoring of pressure, temperature, ...