Urban Planning Meets Climate Changes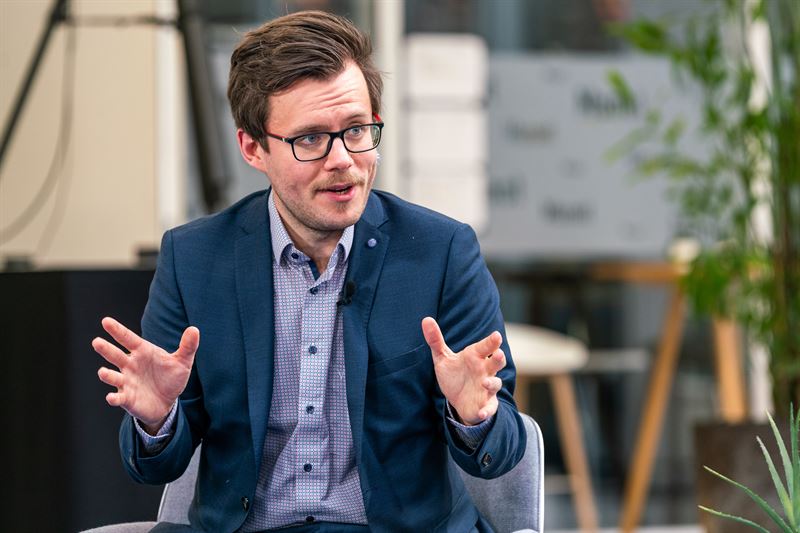 Antoine Walter hosts "Nature-based solutions for hydro-meteorological risk reduction" at Innovate4Cities2021.
How can cities deal with climate changes? How can they protect themselves from natural disasters? GF Piping Systems' awarded podcaster and one of Water & Wastes Digest's Young Pros, Antoine Walter will host a panel session with James Murray from Glasgow City Council, Professor Silvana Di Sabatino from the University of Bologna, and Marc Barra from the Veblen Institute for Wednesday, 13 October 2021 at 15:00 CEST.
Innovate4Cities2021 (11-15 October 2021) is a digital event organized by UN Habitat and the Global Covenant of Mayors for Climate & Energy (GCoM), bringing together science, innovation, policy, and practice. With a common objective to enable cities to take accelerated and more ambitious climate action.
Antoine Walter, Senior Business Development Manager, Waste Water Treatment at GF Piping Systems, but mostly known for his (don't) Waste Water! podcast, will discuss with three guests how hydro-meteorological risks across Europe negatively impact different sectors of society.
"The news have recently been crowded with dramatic flooding cases. It may well be a sign that something has been wrong with our hard-engineered approach in the past decades. If we consider that climate change won't give us a rest, it's about time to look for alternatives. What if the answer is in plain sight from the beginning with nature-based solutions? I'm looking to learn from our panelists how we can "put nature at work" by supporting it with just the right level of nudges, smart tools, and ecological engineering, creating valuable connections for life!" Antoine Walter explains the intent behind this session.
Silvana Di Sabatino from the University of Bologna will discuss the co-designed, co-developed, deployed, tested, and demonstrated innovative green and blue/grey/hybrid NBS work OPERANDUM's open-air laboratories (OALs) located across seven European countries. The case studies address different types of hazard exposure such as flooding, landslides, and coastal erosion and impacts on biodiversity that threaten lives and livelihoods.
James Murray from the Glasgow City Council will discuss surface water management, a major concern for European cities. He will review retrofitted surface water management aspirations and delivery in Glasgow, from surface water management plans to the Avenues project, and the progress and challenges to date.
The third guest, Marc Barra, from the Agency for Biodiversity in Paris Region, is an urban ecologist specializing in nature-based solutions. He leads research and applied projects related to urban planning and architecture and is currently involved in the H2020 project REGREEN on urban nature-based solutions and in the French Capital of Biodiversity award. He will discuss the results of Paris as an Urban Living Lab within REGREEN.
The key learnings from the panel session will be available in the virtual gallery once the panel session concludes. The long-form interviews of the three panelists will feature on the 'don't waste water!' podcast.
This article is published by
GF Piping Systems is the leading flow solutions provider worldwide, enabling the safe and sustainable transport of fluids. The company specializes in plastic piping ...