Beating Peristaltic Pressures with the NEW Cole-Parmer Gear Pump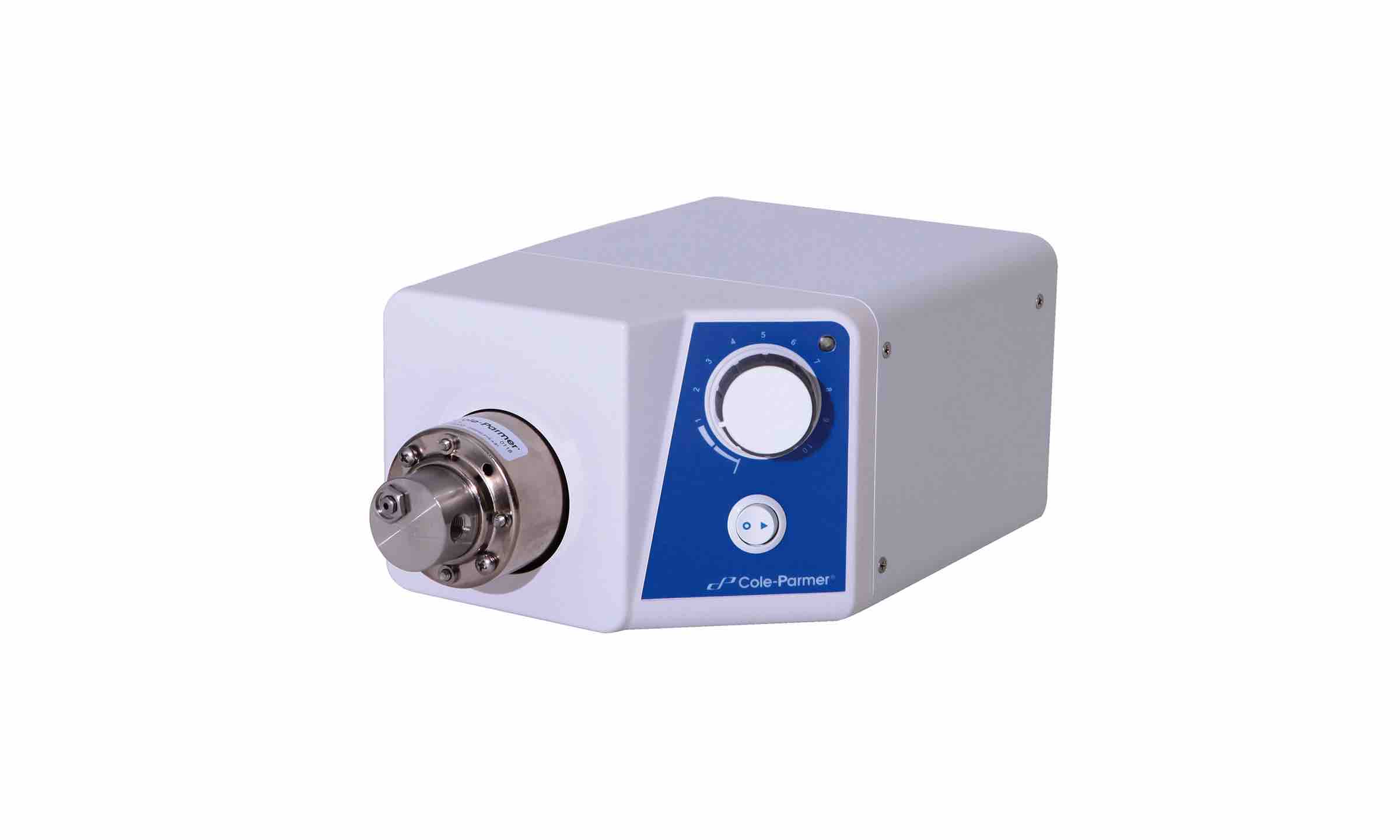 The NEW Cole-Parmer Console Gear Pump Drive is compact and cost-effective, offering simple variable speed control for many fluid handling applications. When coupled with an appropriate gear pump head, this new drive handles system pressures up to 21 bar, differential pressures greater than 5 bar, and flow rates as high as 5850 mL/min—ideal for applications like pressure filtration, but also excellent for many other laboratory- and industrial-scale, continuous-duty flow applications.
These modern, reliable pumps feature 100:1 speed-control to deliver fluid over a wide flow range. A separate power switch enables the pump operator to maintain the speed setting when turning the drive on or off. Convenient remote control of start or stop is available via DB9 connector on the back of the drive. Gear pump heads – purchased separately – are available in cavity or suction-shoe configuration and offer smooth, pulseless, accurate and repeatable fluid delivery.
Benefits of using a gear pump

– Receive the benefit of a wide flow rate range without having to change tubing.
– Transfer fluid with a continuous smooth flow.
– Handle high pressures easily
– Realise safer pump operation via magnetically coupled pump heads
This article is published by