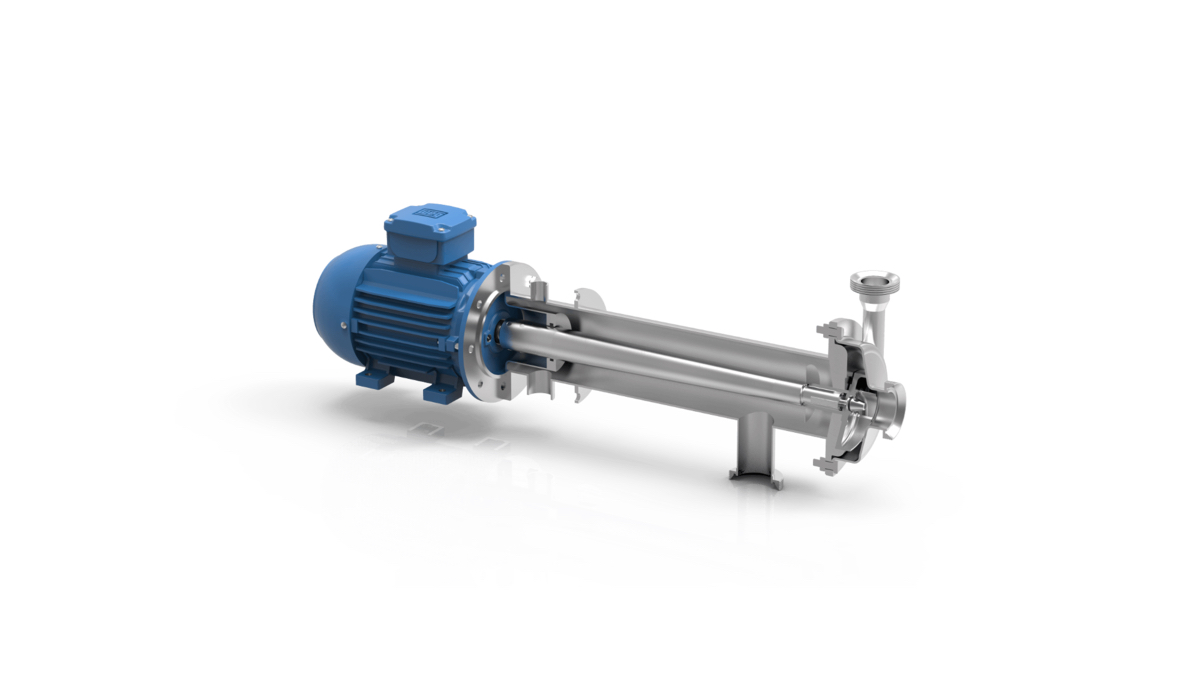 Since the development of our cantilever pumps in the late nineties, we have hundreds of IMO pumps working in the most diverse and difficult applications: circulating frying oil in fryers in the food industry over paint in the bodywork department, varnishes, galvanic coatings and a lot of other thin viscous liquids that are difficult or impossible to seal even with high-tech mechanical seals. Since the pumps are absolutely maintenance free, users often forget about them.
In the original design, the pumps are directly mounted on the motor, without any bearing in the pump. Over the years, we extended the range of our cantilever pumps to 132 kW installed motor power and flows of close to 1.000 m³/h. Certainly for the larger models, the construction without bearings in the pump limits the speed and working length of the pump.
In order to push these limitations, we now introduce the MCP3IMO pump on bearing frame. The stiffness of the bearing frame allows a longer working length and speed up to 1.600 rpm, even for pumps models with a DN250 suction, irrespective of the installed motor power. The shaft of the pump is supported in the bearing frame what allows a motor change without disassembly of the pump. The Packo IMO pump on bearing frame is available with both IEC and Nema frame motor.
This article is published by
Packo, part of the Verder group, has expanded its range with the MSCP, a side channel impeller pump. This is to offer a solution for applications with foaming or viscous liquids, where a traditional centrifugal pump ...