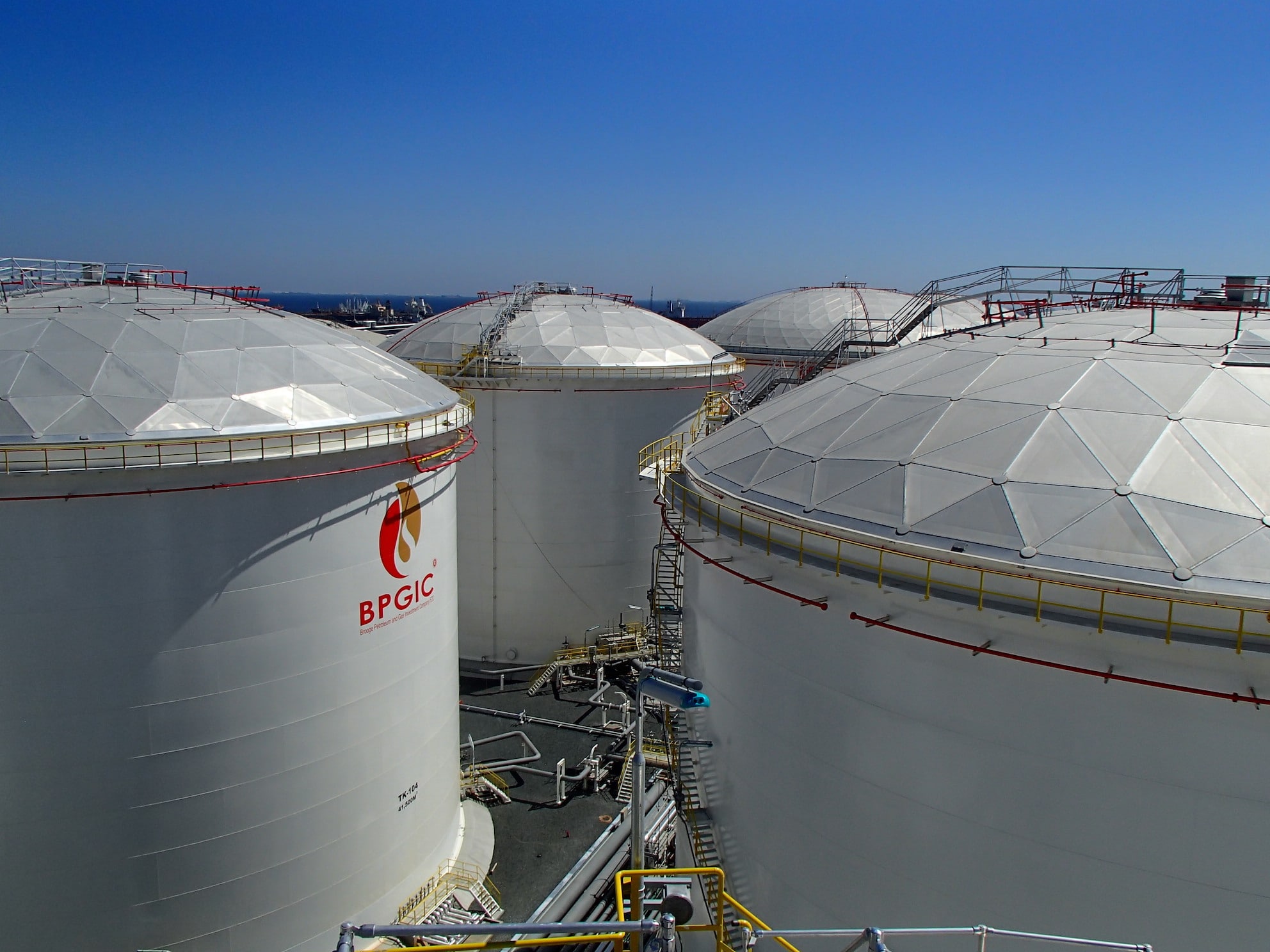 Brooge Petroleum & Gas Investment Company (BPGIC) and Sahara Energy Resources have announced plans to build an oil refinery to produce bunker fuel in Fujairah.
The companies say that the facility, which will be capable of producing bunker fuel with a capacity of up to 250,000 barrels per day, will be one of the first of its kind in the Middle East and North Africa to comply with the new IMO 2020 regulations, which cap the sulphur content in shipping fuels to 0.5%.
The first phase of the planned refinery is expected to be completed by the first quarter of 2020.
During the partnership agreement signing Mohammed Sanusi Barkindo, secretary general of OPEC, says the deal 'evolved through the drive of the UAE's leadership in promoting and supporting such private initiatives and expediting the diversification of their economies.'
BPGIC CEO Nicolaas Paardenkooper says: 'The new facility will contribute to bolstering the growing status of the Emirate of Fujairah in the oil and gas industry and help meet the growing demand for shipping fuels that complies with the new international laws on capping sulphur content in shipping fuels.
'It falls in line with the company's expansion strategy and its growing contribution to the development of the oil and gas industry in the UAE by injecting more investments into this essential sector.'
He adds that the listing process of BPGIC on Nasdaq Stock Exchange, which started in April, was a resounding success for building up investor confidence in the company and its expansion plans.
Wale Ajibade, executive director, Sahara Group, says the refinery unit would make Sahara Energy a major supplier of IMO 2020 complaint products in the UAE as well as in African, Asian and European markets.
He says: 'Sahara Energy is delighted to be part of this landmark leap in the future of clean energy. We are constantly seeking opportunities to expand our operations and develop the sector in line with global best practices.'
This article is published by
After three years of extensive market studies BPGIC was incorporated in 2013 in Fujairah's Free Zone in UAE. BPGIC's activities cover: Liquid bulk product storage (Crude oil, Fuel oil, Refined Oil products, blending components and gas), Building, Managing, Investment in refineries, Extraction and Exploration of Crude oil. BPGIC is governed by ...