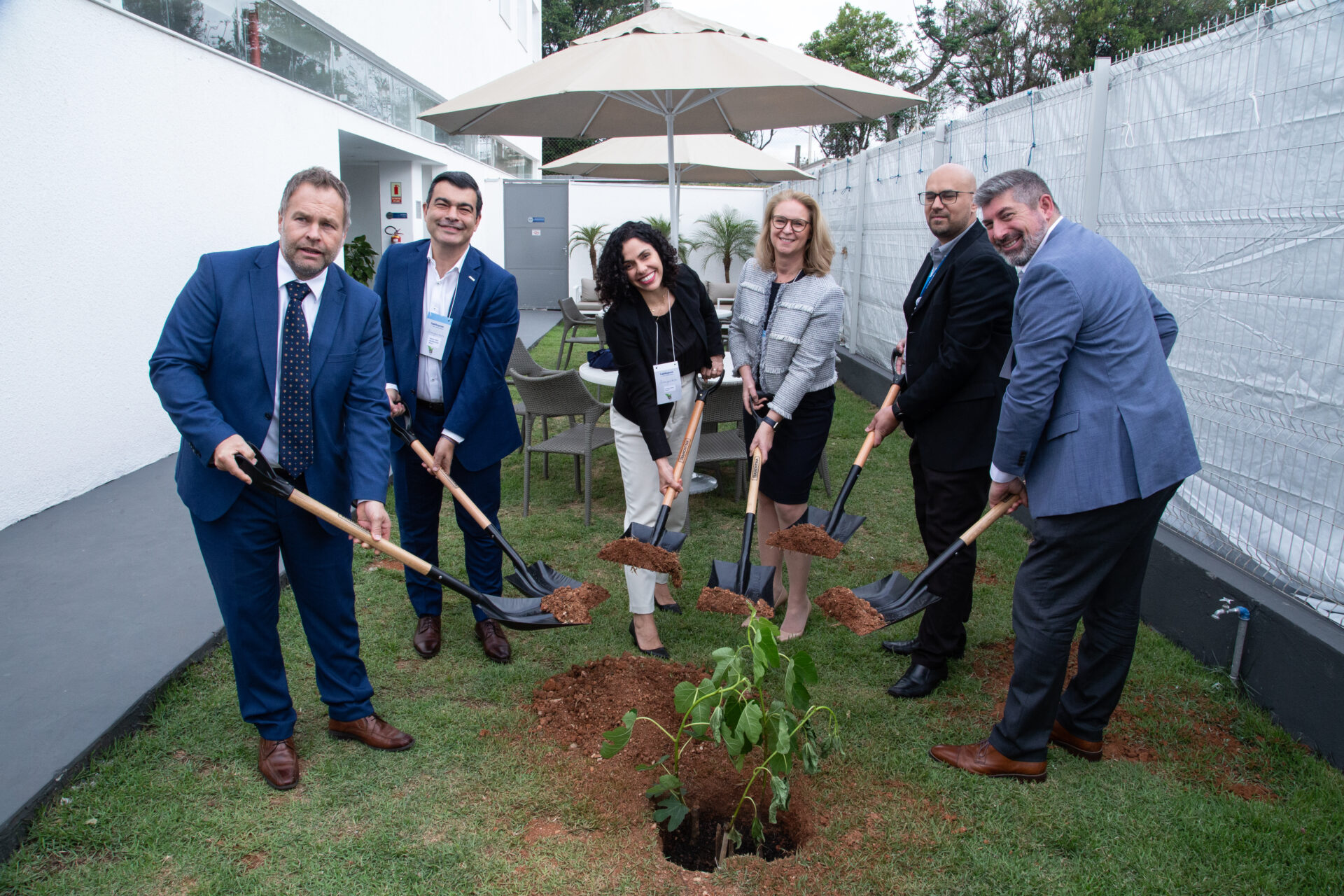 EagleBurgmann has opened a new production site in Valinhos, near Sao Paulo, Brazil. The 12,500 m² site will manufacture mechanical seals, expansion joints, supply systems and other industrial sealing solutions for demanding applications.
EagleBurgmann's customers include the who's who of the oil and gas, paper and coal and steel industries in Brazil. In the future, more than 100 employees will work there on innovative sealing systems that will enable entire industries of industry to work more efficiently and sustainably.
EagleBurgmann is part of the German Freudenberg Group and the Japanese EKK Group and has its global headquarters near Munich, Germany. The opening of the new plant was celebrated by Esther Maria Loidl, CHRO of the Freudenberg Group, and Dr. Andreas Raps, CEO of EagleBurgmann, together with over 200 guests. "The site was designed and built with sustainability in mind," emphasizes Dr. Raps. State-of-the-art machines and energy-efficient systems characterize the new flagship of EagleBurgmann in South America. For example, the site produces its entire electricity consumption via its own solar system.
This article is published by
We are one of the leading providers of industrial sealing technology on the international stage. Our products and comprehensive services are used wherever the key requirements are reliability and safety. Ex­cel­lent quality, close prox­im­ity to our cus­tomers, great capacity for in­no­va­tion and an ex­ten­sive product port­fo­lio for ...