Designed to serve a wide range of industries such as microelectronics, water treatment, chemical process industry, marine, building construction, and data centers, the GF Piping Systems Yangzhou plant is now the company's largest and most efficient in Asia. To this end, it features modern production technology including a 2,000m2 prefabrication workshop and a 500m2 clean room. As a result, GF Piping Systems is capable of complex and customized solutions such as fabricated PVDF units according to customer specifications in the region.
The plant is strategically located near a highway exit and port. Faster and more sustainable shipping via ports for overseas transportation is hence ensured.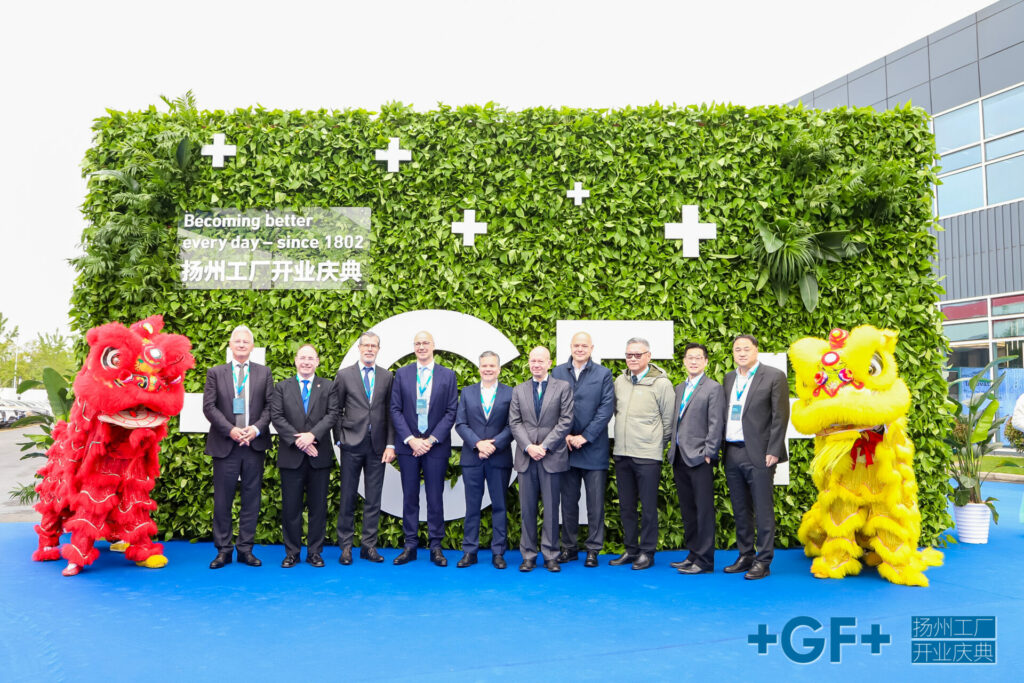 Joost Geginat, President of GF Piping Systems, emphasizes the importance of the latest site for the company's Strategy 2025: "With this state-of-the-art facility, we are excited to offer our customers more of the high-quality solutions that have earned us our reputation as a trusted partner in fluid management. Our dedication to delivering "Connections for life" is stronger than ever, and we look forward to forging new partnerships and creating lasting relationships."
GF Piping Systems' Yangzhou plant was built to maximize energy efficiency and minimize environmental impact, with energy-saving features including heat recovery from compressors for water heating, geothermal energy to heat and cool offices, and LED lighting installations and roof tower cooling, supporting the company's focus on being a sustainability leader.
The facility has been operational since late 2021 and due to COVID restrictions was finally inaugurated in April 2023 by members of the GF Executive Committee, employees, partners, media and customers