The Type 8098 hygienic flowmeter has been tested and approved for use in ATEX Zone 2, a potentially explosive atmosphere where gas, vapour or mist may persist for a short period. This means that the Type 8098 FLOWave flowmeter can now be used to bring safety and reliability to potentially explosive atmospheres in the pharmaceutical, food & beverage, semiconductor, as well as paints & coatings industries.
The benefits of the FLOWave flowmeter will be introduced to ATEX Zone 2 pharmaceutical applications including active pharmaceutical ingredient (API) production involving solvents and alcohols. Flow measurement of purified water for injection (WFI) in potentially explosive atmospheres, as well as flow measurement of alcohols, will also be sectors where FLOWave will be applied. Within the food & beverage sector, the FLOWave flowmeter will be deployed in the production of alcohol and spirits, in particular for use in distilleries.
The Type 8098 FLOWave flowmeter, manufactured in stainless steel, is designed for applications with the highest hygienic demands and is clean in place (CIP) compatible. High accuracy, repeatable measurement of flow rate, flow velocity, temperature and total flow are achieved alongside special functions from process values including density factor and acoustic transmission. FLOWave can also report on metrics including carbonation and solids content. The measuring tube is free of obstacles and gas or steam flow doesn't impact on the device or its operation. The flowmeter is also available with Ethernet-based industrial communication protocols including Modbus TCP, PROFINET, EtherNet I/P and EtherCAT.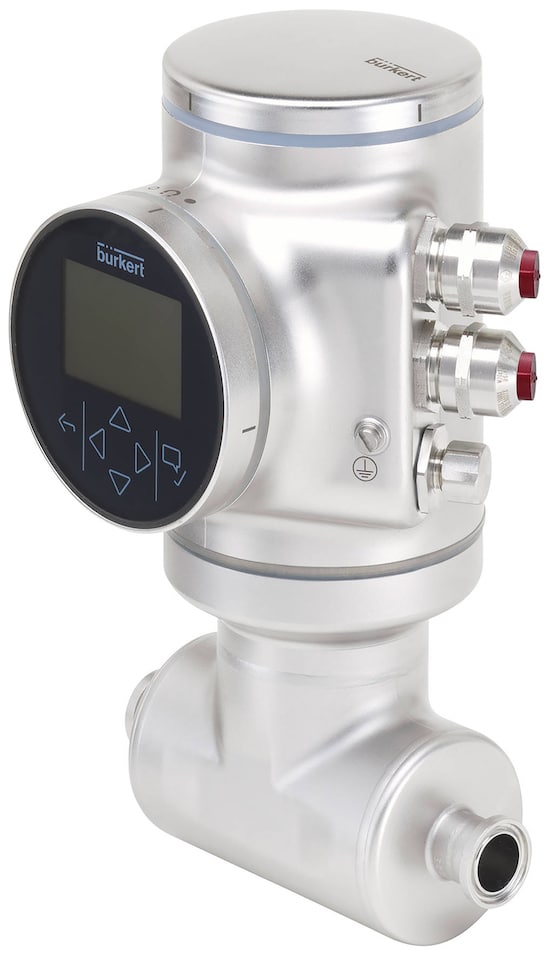 The ATEX Zone 2 approved variant of the Type 8098 flowmeter includes the same functionality and design as the original FLOWave but meets the approval with the inclusion of ATEX approved cable glands, M12 connectors and a pressure balancing element. Commonality of the design across the ATEX Zone 2 and standard FLOWave flowmeters reduces the time required for installation, maintenance and operation.