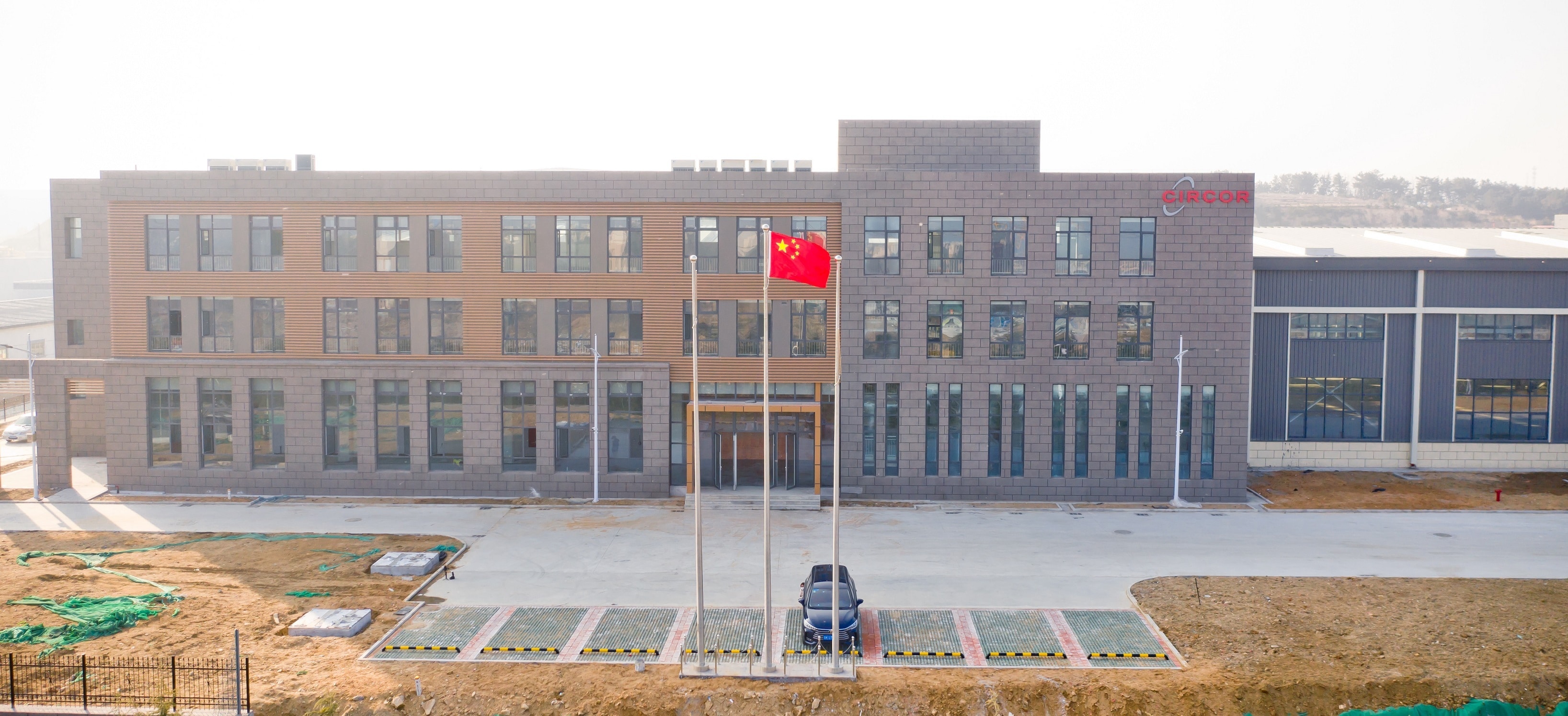 Continuing to drive its strategy of increasing local product availability and support in China and the Asia-Pacific market, CIRCOR has opened for business at its expanded 6,000 sqm plant in the city of Weihai, Shandong province. The fully integrated facility is providing end-to-end manufacturing, sales and service to commercial marine and industrial customers in the region.
CIRCOR's expansion in the Weihai Economic & Technological Development Zone (ETDZ) reinforces the company's capacity to provide strong support and foster proximity to new and longtime flow control customers as well as the regional supplier base. The Weihai facility is readily accessible by highway, air, rail and sea.
"Our customers demand high quality products, systems and support within the region, and we are fortunate to be able to respond with our robust flow control product portfolio and local support teams," said Ashish Dutta, Vice President, CIRCOR China and Industrial APAC. "The team completed the plant move and setup while paying special attention to COVID-19 safety protocols, with no disruption to supply and shipments. Our first shipment went out on April 23."
At the new facility in Weihai, CIRCOR will manufacture commercial marine packages, three-screw positive displacement pumps, control valves, progressing cavity pumps and centrifugal pumps. In addition, the Weihai team will offer engineering expertise and after-sales support to ensure a localized and complete value chain, with an emphasis on faster quotes and shorter lead times.
"Expanding in the region, especially in the commercial marine sector, is important to CIRCOR's continuing growth as a global supplier," said Scott Buckhout, CIRCOR CEO. "Being close to our customers gives us the strong foundation we need to help everyone succeed."
This article is published by
CIRCOR International is a global manufacturer specializing in highly engineered, complex, and severe environment products that serve long-term, high growth infrastructure markets, including oil and gas, power generation, industrial, and aerospace & defense. CIRCOR. Excellence in Flow Control.