Tell us more about the service you will be exhibiting at this year's event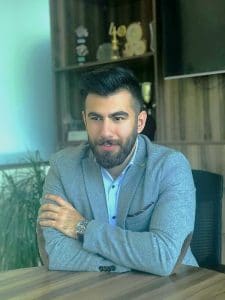 Corrologic® Dispensing system is an automated modular Vapor phase Corrosion Inhibitor (VpCI®) dispensing system designed to mitigate soil-side corrosion on above ground storage tank bottoms. Its unique design ensures a uniform distribution of the VpCIs® into the interstitial space between the tank floor and the construction pad with the objective to condition the environment under the tank. Volatile corrosion inhibitor molecules eliminate biological corrosive species to mitigate soil-side corrosion on storage tank bottoms.
The system is designed to be incorporated during new tank construction or can be added to existing tanks through complete bottom replacement. It is also designed to be installed during installation of double bottoms and is applicable to all types of tank construction pads.
Features
Cost effective and easy onsite installation
Doesn't require any changes to current standard tank foundation construction
Provides an economic online treatment solution for tank bottoms to be used until CP system is energized during construction phase or in case of CP failure or interruptions during operation
Ensures uniform distribution of VpCI® throughout the sand pad
Advantages
Implementation of this system results in extension of service life of tank bottoms, reduction on costs associated with maintenance and repair during the service life of the tank as well as an increase in the span between inspection intervals.
Why have you chosen Tank Storage Asia 2019 as the official platform to launch the Cortec® CorroLogic® Dispensing System to Southeast Asia?
The event's exhibition will enable us to connect with both clients and prospects. Senior-level buyers and decision-makers from leading oil and gas and petrochemical organisations will be walking the show floor. The fact that Tank Storage Asia 2019 will provide an opportunity for us to speak with the focussed, niche market that is interested in our solution – those responsible for protecting storage tanks, such as terminal managers – is something that we couldn't turn down.
Will the exhibition help you to better understand the Southeast Asia marketplace?
Yes. At Cortec®, we believe the key to future expansion lies in building connections. This is particularly important to us as an organisation at the moment as we're growing and developing our markets in Singapore, Malaysia, Thailand, Brunei and Indonesia. We have established Cortec® Southeast Asia which is based in Singapore and represented by our regional manager, Mr. Philip Horsford, to support users and distributors in the region. Tank Storage Asia 2019 will no doubt help us further our understanding of the marketplace.
Does attending Tank Storage Asia allow you to penetrate new markets that wouldn't be so easily accessible if you weren't at the show?
Aside from the oil and gas and petrochemical industries, the event will also allow us to meet with representatives from power stations. Power stations store crude oil and water in ASTs, meaning that our Cortec® corrosion solutions might be of interest. The event is unrivalled in gathering together so many prospects for Cortec® all under one roof.
The event is held in Singapore, one of the world's most important storage hubs. What does this mean to you?
Singapore has been consistently acknowledged as a global trading hub and presents a fertile environment for business. Factors such as strategic location, a competitive workforce, pro-business environment, and forward-looking economic principles have enabled Singapore to be the world's gateway to Asia. Tank Storage Asia 2019 would be a prestigious event wherever it was held, but as it's being hosted in Singapore this year, we are no doubt in store for a great couple of days.
How is Easyfairs working with you to help you achieve your marketing and ROI objectives prior to the event?
Easyfairs has been very supportive and has made it easy for us to market our attendance at Tank Storage Asia. We had expected arranging and managing an overseas event to be much more difficult than it has turned out to be. Easyfairs' constant and clear communication has been very professional and detail-orientated – it has been a great partner in helping us make the most out of our involvement.
How useful is the event's lead capture technology – collecting details about visitors to your stand and allowing you to follow up on sales leads?
This is a priceless tool that will make our time at the event so much easier and that will take the stress out of collecting personal details from prospects. It means we can focus on having meaningful conversations at our stand, while not being preoccupied scribbling down notes regarding who it is we're talking to, what organisation they belong to and their contact details. It is always useful when customers provide real-time feedback on our services at trade shows, so we really can't wait to engage with Tank Storage Asia's informed audience.
Visit us at booth C5