Part of the global EIL Group, HRS Heat Exchangers has more than four decades of experience, helping businesses to reduce energy consumption in all areas of food production such as pasteurization and sterilization. Today, as manufacturers continue to face the dual challenge of high energy costs and the need to reduce carbon, it is essential for every business to examine the equipment it uses and identify where immediate savings and longer-term efficiencies can be made.
Matt Hale, International Sales and Marketing Director, said: "Delivering unparalleled energy efficiency, HRS Heat Exchangers solutions provide the shortest possible payback period and rapid return on investment.
"A difference of 5-10% in thermal efficiency for instance will quickly translate into direct savings in energy and operating costs while rising wholesale energy prices could see the payback period reduced further still. A solution recently installed for an HRS customer in Europe using a wastewater stream from a cooker, had a payback period of less than 90 days, and saved more than 500 kg of CO2e per day.
"HRS equipment includes sanitary corrugated tube and scraped-surface heat exchanger designs which are ideally suited to highly viscous products, improving heat transfer and operational efficiency. At the same time, options such as heat regeneration provide the highest levels of energy efficiency which cuts costs and reduces carbon. In addition, features such as remote monitoring and telemetry are standard."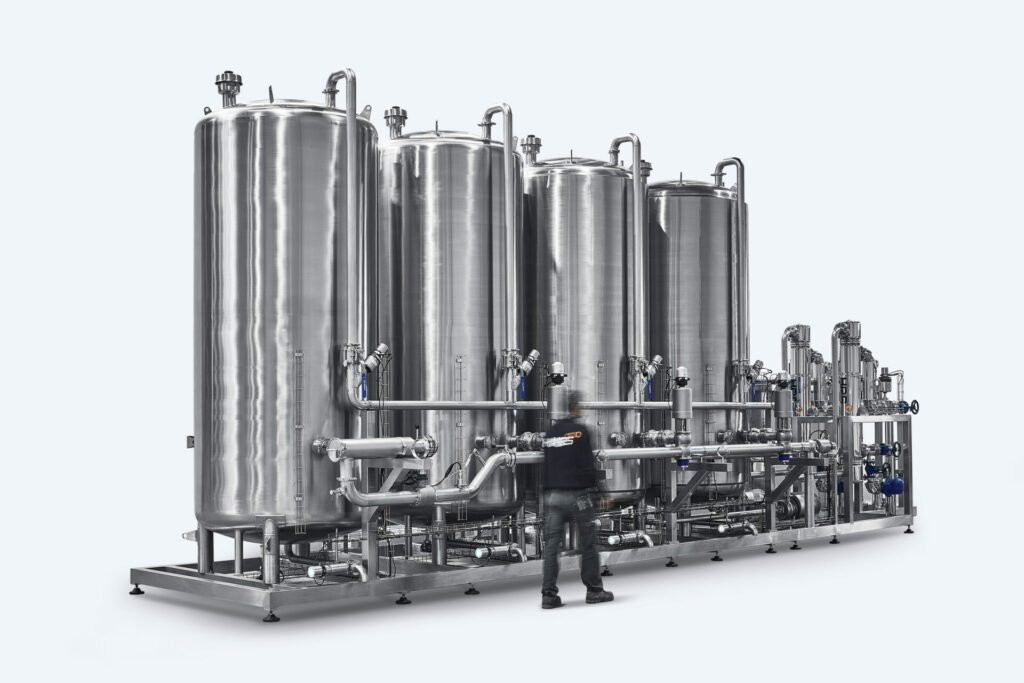 Offering stand-alone solutions or complete packaged systems, HRS produces a wide range of equipment as well as bespoke systems, including:
Corrugated Tube and Scraped Surface Heat Exchangers
Pasteurizers and Sterilizers
In-Place Cleaning Systems (CIP & SIP)
Aseptic Fillers
Direct Steam Injection (DSI) Sterilizers
Concentration & Evaporation Systems
Ice Crushers & MeltersPiston Pumps
Air Removal (deaeration) Systems
To find out more about the HRS range and to discuss your requirements, please visit HRS Heat Exchangers on Stand 10141 at PACK EXPO Las Vegas September 11-13, 2023, or simply look for the people wearing orange shoes!