Extreme Precision in an Undersea World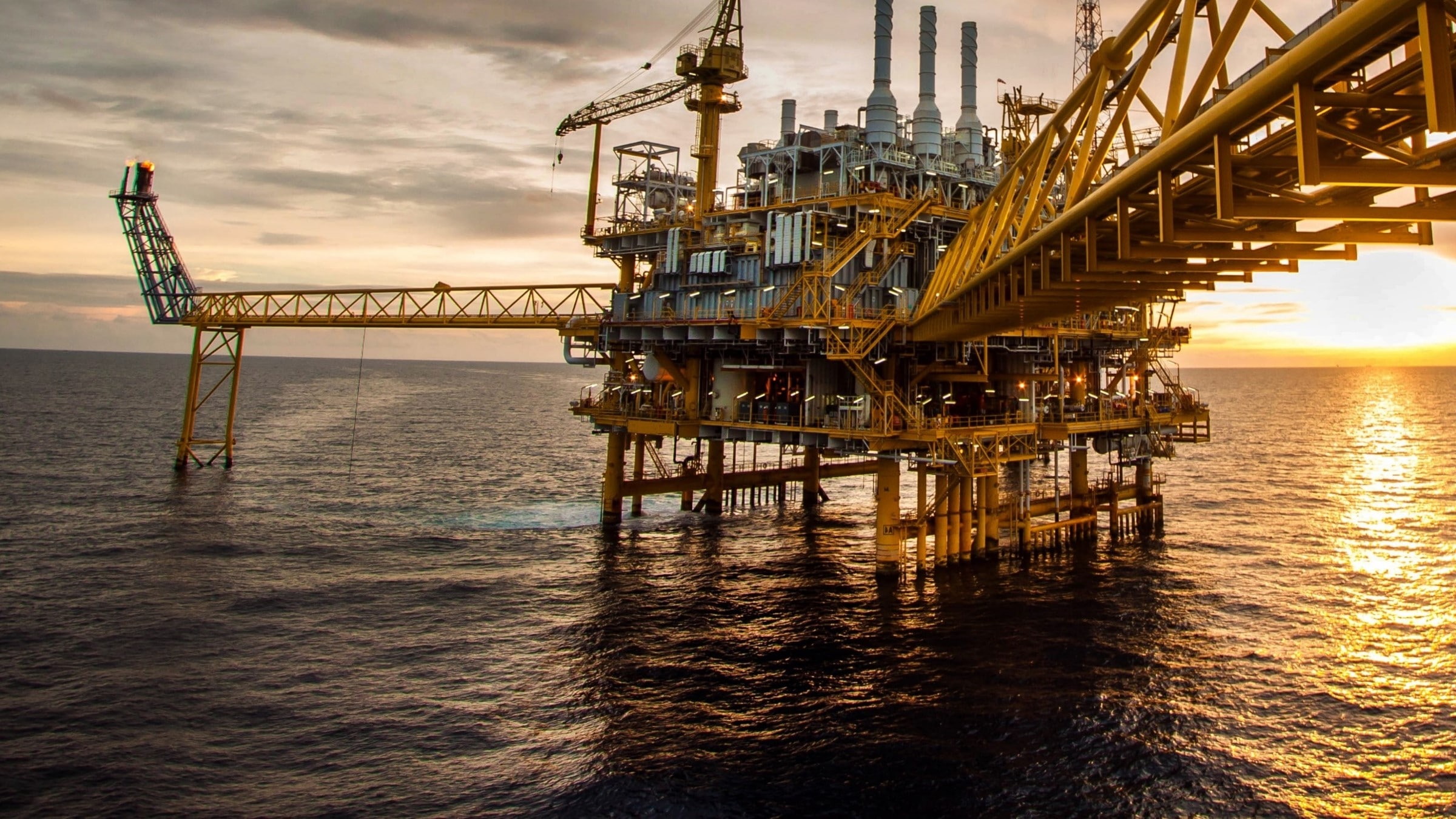 Working in subsea gas exploration and production requires meticulous planning and ensuring all equipment is up to the task.
Producing gas under those conditions is not a mission to be taken lightly. Since the first subsea well was pioneered off California in 1961, we have learned much and worked on creating the type of solutions that make it possible to extract subsea natural gas successfully.
Water is the most significant and hazardous risk involved in exploring subsea gas reservoirs. It is of paramount importance to prevent water breakthroughs and reduce the risk of hydrate plugs forming.
Equipment needs to be robust enough to withstand the pressures and temperatures at those subsea levels as well as changing operating conditions and dynamic fluid composition.
The Details Matter
In subsea production, there are both immediate and long-term risks; both should be considered when sourcing equipment.
The immediate risk with onset of water formation is hydrate formation, with a corresponding need for increased MEG injection, jeopardized production due to water coning in the reservoir, and increased water flow and injected chemicals in lieu of hydrocarbon production.
The long-term risks are categorized as
Pipeline integrity
Pipeline scaling
Pipeline corrosion & erosion
To track hazards in real-time, operators require equipment that has sophisticated measurement tools on board, and at the same time, is robust enough to stand up to the challenges of the environment. Ideally, a device that provides all necessary measurements in one and can be placed underwater.
Roxar Steps Up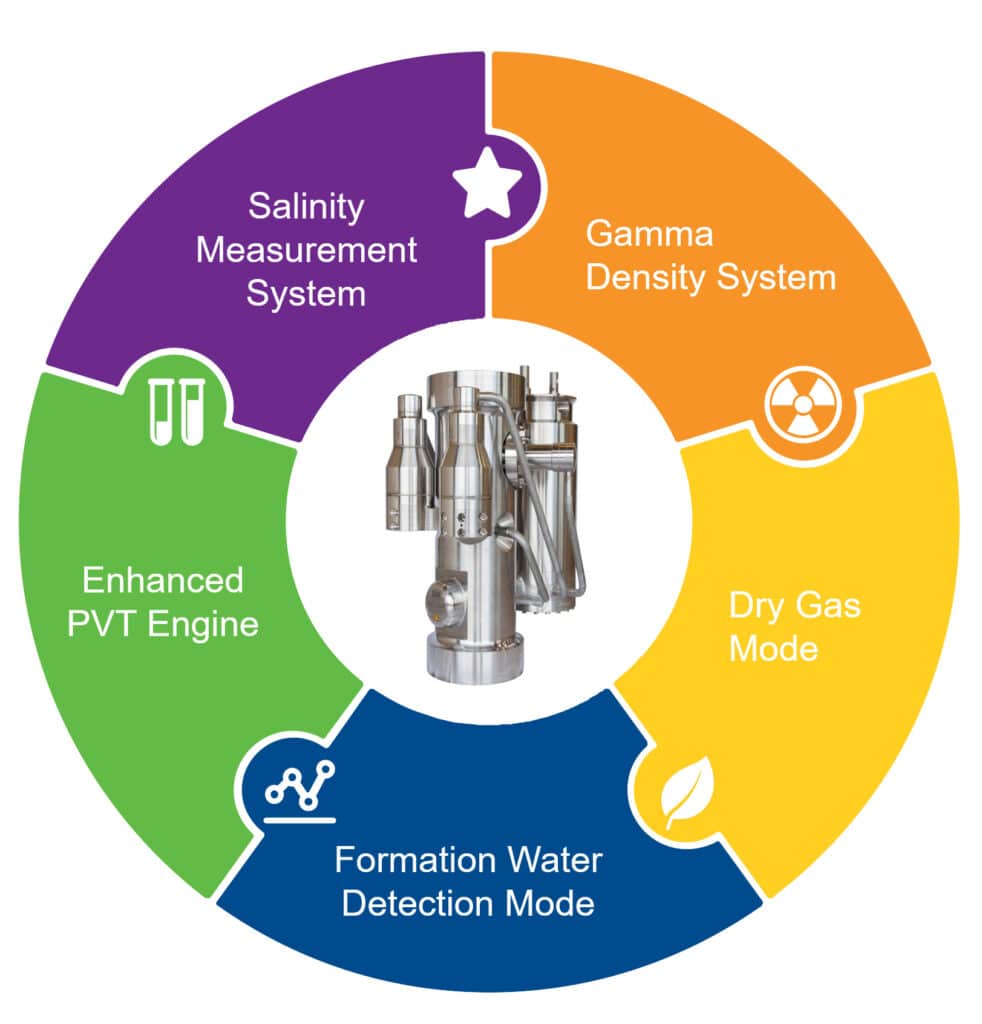 With built-in water detection and salinity measurements to distinguish variations in fluid composition, the Emerson Roxar™ Subsea Wetgas Flow Meter provides operators with the critical information to prevent hydrate formation in the pipeline. The meter's highly accurate water, gas, and condensate flow measurement reduce the risk of water breakthrough by detecting even the smallest molecules of water coming into the gas flow. Operators can rely on a high level of precision and accuracy in all phases for the entire operating range of the meter.
Examples from the field have shown that a hydrate plug (ice that forms in the line) can form in as little as 20 minutes from the time water first enters the flow line. Roxar Subsea Wetgas flow meter's highly sensitive, rapid, real-time measurements alert operators to the issue so they can act during this critical early window.
The Roxar Subsea Wetgas Meter can be tailored to fit each specific need by configuring it with different add-on hardware and software modules (figure 1).
Built for Success
With rapid technological advances, operators now have the opportunity to develop natural gas resources that were previously not realistic to develop. Digitalization and technology are at a level that they make it possible to unlock new reservoirs previously considered too difficult or resource-intense to tackle. Natural gas is a lower-carbon alternative to coal and can be seen as having reduced CO2 emissions, thereby meeting important environmental impact goals. With subsea flow meter solutions providing highly sensitive and accurate real-time flow measurement for wet gas streams, the industry has more options available to reach success.
Operators across global subsea gas applications are aware they need the most advanced solutions available to be as efficient and safe as possible. They require tools that can accommodate changing operating conditions and varying fluid composition and access to real-time and accurate water, gas, and condensate information.
Operators can focus on extracting natural gas instead of troubleshooting when most of the uncertainty is engineered out of the solution.
Learn more about the Roxar Subsea Wetgas Meter, which fields it's used on and how it can solve your subsea challenges, go to: www.emerson.com/roxar
This article is published by
Emerson (NYSE: EMR), headquartered in St. Louis, Missouri (USA), is a global technology and engineering company providing innovative solutions for customers in industrial, commercial and residential markets. Our Emerson Automation Solutions business helps process, hybrid and discrete manufacturers maximise production, protect personnel and the environment ...