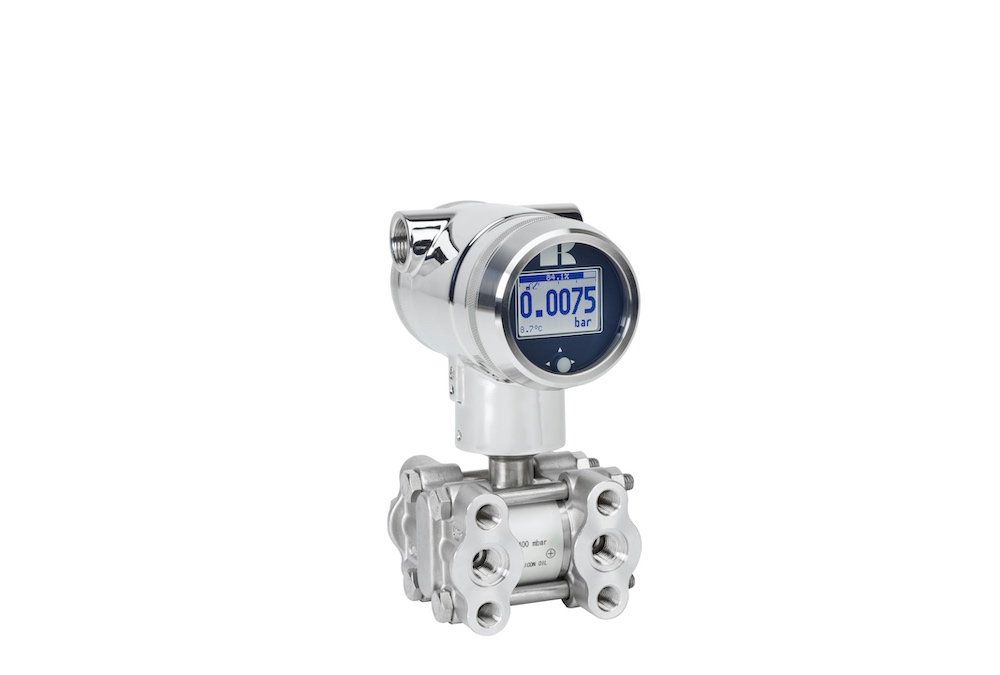 Differential pressure transmitters are often used for flow measurement in combination with primary flow elements like orifice plates and pitot tubes.
The differential pressure generated by the primary element is transformed into an electrical 4-20 mA signal proportional to the flow rate by the differential pressure. The DP-4000 differential pressure transmitter from Klay Instruments has a square root function with adjustable cut off point for flow measurement.
The DP-4000 is standard equipped with a compact and rugged Stainless Steel electronics housing. This unique feature makes it very suitable for the food & dairy-, (petro)chemical and offshore industry. It has a basic accuracy of 0.075% (Option: 0.065%). Ranges are available from 10 mbar to 20 bar with a turn down up to 100:1.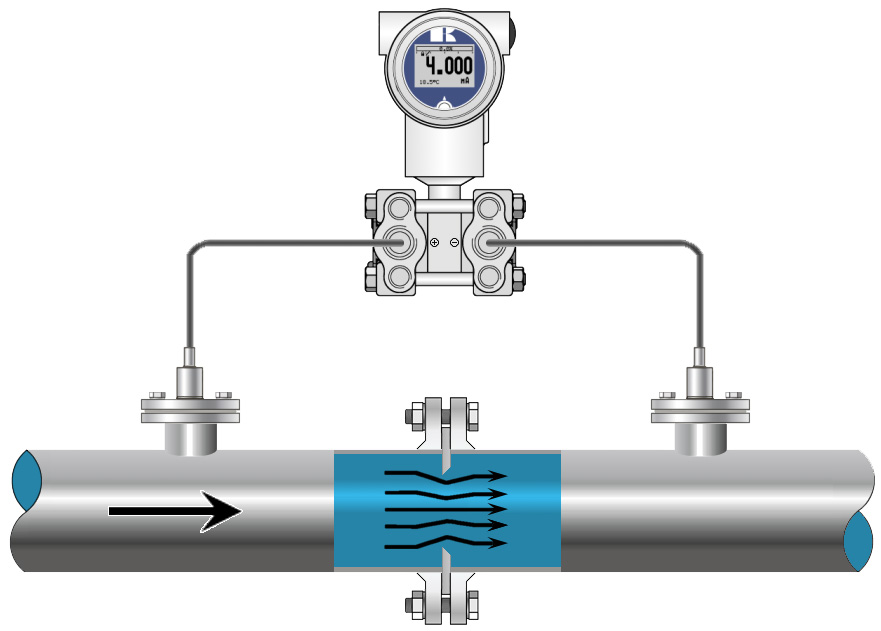 Programming can be done very easy without test pressure by using the unique 'One Touch programming button' together with the graphic display with backlight. The multilingual graphic display can indicate a number of chosen engineering units and the actual value in a bargraph. Damping times can be adjusted and a 4-20 mA current simulation can be performed. Various remote 'chemical' seals are available. The diaphragm material is standard SS316L, as an option Hastelloy C or Tantalum can be supplied. The output is 4-20 mA including HART protocol.
For use in hazardous environments the DP-4000 is certified according to both ATEX II1G (Ex ia IIC T6) and IECEx.
This article is published by
Klay Instruments develops and manufactures complete stainless steel instruments for measuring pressure, level, flow and temperature in the process industry. These instruments are being used for automation of industrial processes. Our flexible organisation can respond quickly to different product demands. With distributors in more than 50 countries ...