When it comes to selecting the correct Coriolis flowmeter, OPTIMASS meets the needs of industrial users worldwide. KROHNE offers superior straight and bent tube design Coriolis flowmeters in sizes 1 to 400 mm (1/25" to 16") covering flow rates from 0.3 to 4,600,000 kg/h (0.011 to 169,021 lb/min) across a temperature range of -200C to +400C (-328F to +752F) at up to 350bar (5076psi).
The use of innovative single, twin and quad tube designs in stainless steels, Hastelloy C-22, titanium and tantalum with cutting-edge electronics means that virtually all applications are covered including custody transfer and problematic processes with highly viscous or aggressive media, non-homogenous mixtures and abrasive media with solid content.
EGM™ (Entrained Gas Management) is a standard feature on all OPTIMASS models with the MFC 400 converter ensuring that the flowmeter maintains operation over a wide range of gas volume fractions and complex flow conditions with up to 100% entrained gas.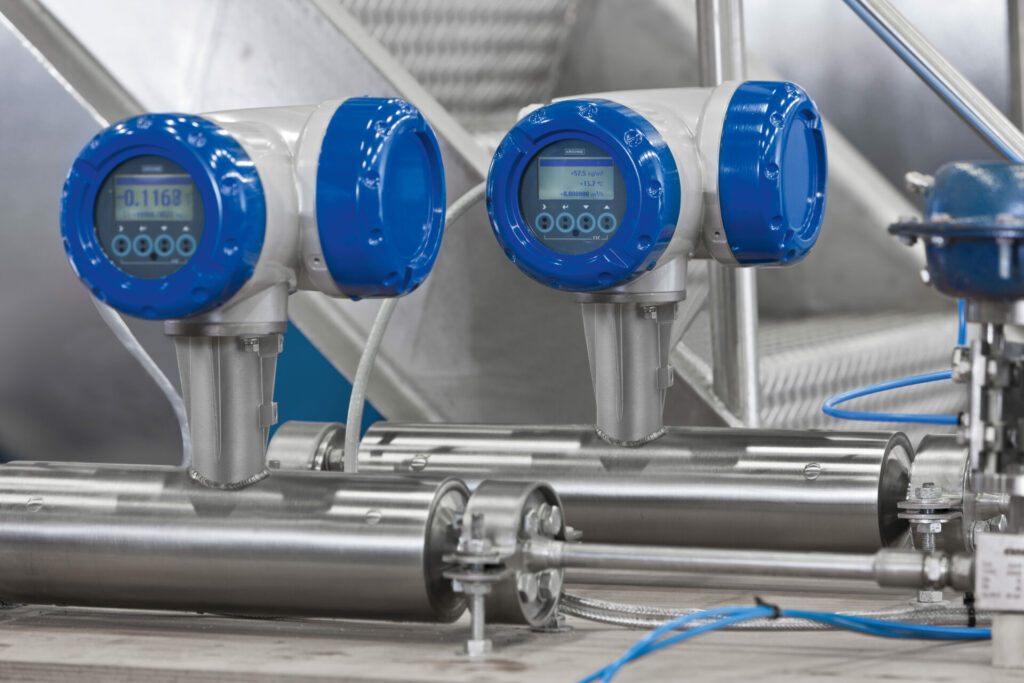 In addition to local display and multiple I/O options, all common communications are available including HART 7, Modbus, Profibus PA and DP and Foundation Fieldbus as well as EtherNet/IP and PROFINET IO for industrial ethernet systems. SIL 2/3 with >96% diagnostic coverage and global hazardous area approvals including ATEX, IEC Ex and cFMus are available, as is secure Bluetooth communication, including for use in Ex Zone 1.
With no straight inlet/outlet requirements and a compact design, OPTIMASS flowmeters place minimum constraints on installation, making it easy for you to select the best meter for your application.
For more information, including videos, application notes and to place an enquiry, visit the NEW microsite dedicated to OPTIMASS at https://krohne.link/coriolis-microsite .