Brooks Instrument, a world leader in advanced flow, pressure and vapor delivery solutions, has released a new series of Quantim® QMC Coriolis mass flow controllers (MFCs) designed to provide high accuracy for very low flows of liquids and gasses.
Ideal for applications such as catalyst research, mass balance calculations in chemical pilot plants, thin film coating and surface treatments, fiber-optic cable production and semiconductor wafer processing, Coriolis flow meters and controllers use direct mass flow technology for more accurate flow measurement compared to other devices.
The new Quantim® QMC Coriolis MFCs feature a proprietary Brooks Instrument stainless steel sensor that measures low flows independent of fluid type or process variables, delivering some of the most accurate, stable, repeatable and reproducible mass flow control available.
Accuracy is specified at 0.2 percent of rate for liquids and 0.5 percent of rate for gasses. It also supports improved zero stability, providing more precise accuracy at the low end of its operating range.
This third-generation Quantim® QMC Coriolis series is engineered to improve process quality, production yield and throughput and reduce scale-up time from lab to pilot plant to production. The devices use a modern IoT-equipped digital architecture that, combined with the next-generation sensor design, enables faster response time with little to no overshoot when adjusting gas or fluid flow.
In addition, the MFCs provide multivariable outputs, including mass flow, volume flow, density and temperature. They also include a suite of advanced alarms and in situ diagnostics that actively monitor the process. This functionality can be used to identify system issues earlier and alert operators when MFC maintenance or calibration is required.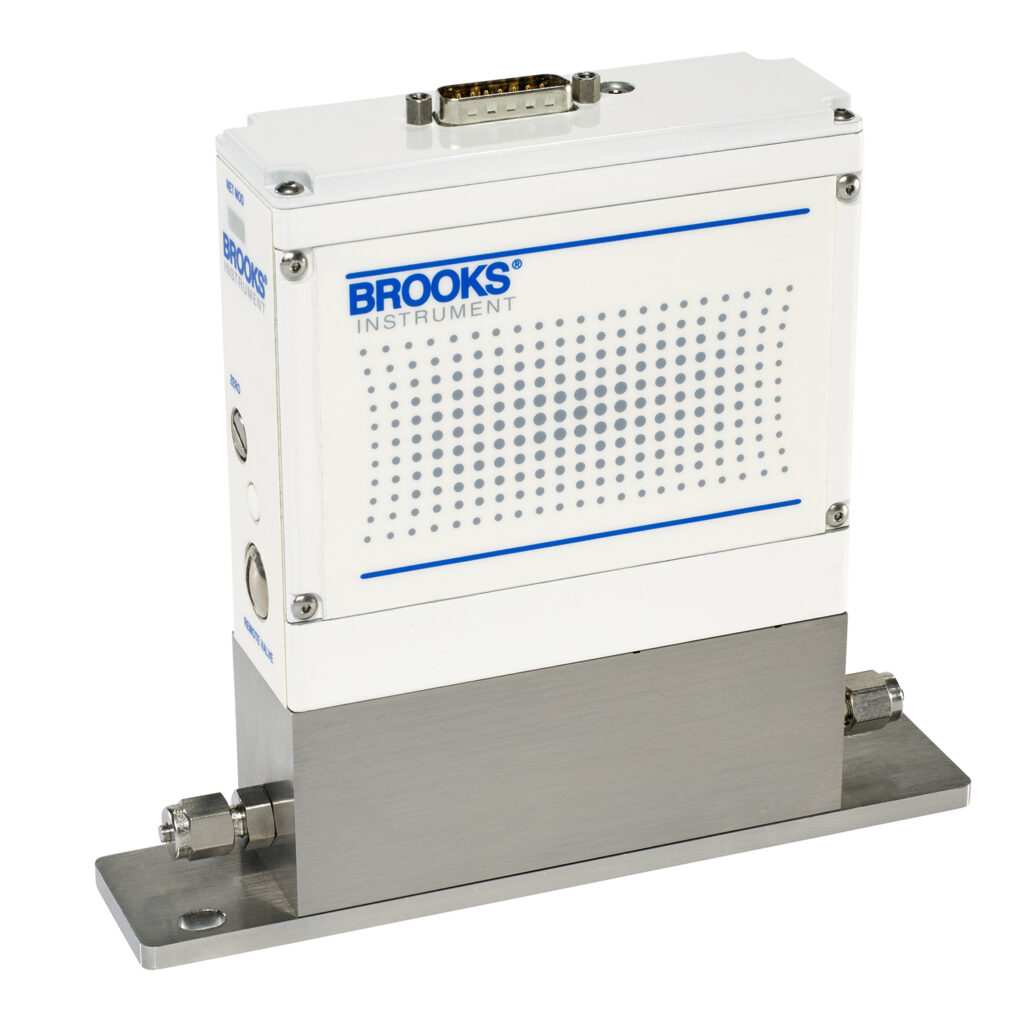 The new Quantim® QMC series is form-, fit- and function-compatible with prior Brooks Instrument Quantim® models but has upgraded I/O communication options. The new series is also supported by the Brooks Instrument BEST software package. This free downloadable software simplifies MFC configuration, diagnostics, troubleshooting and tuning via an external service port without having to remove the device from the installation.
For specifications and information about Quantim® QMC Series Coriolis MFCs, visit www.brooksinstrument.com/en/products/mass-flow-controllers/coriolis/quantim.
For insight on how Coriolis MFCs operate and the unique capabilities of the Brooks Instrument proprietary Coriolis sensor, watch this video: www.youtube.com/watch?v=_BXWlSn3Q_I.
For more information about Brooks Instrument's full range of MFCs, visit www.brooksinstrument.com/en/products/mass-flow-controllers.