In a pilot plant, Coriolis mass flow controllers, thermal mass flow controllers (MFCs), and pressure controllers monitor the gas or liquid flow rate and pressure input to a reactor and the flow output leaving the reactor, calculating the conversion between the input and output. The resulting data generates a mass balance equation for the process, providing critical data and direction on how to proceed.
Application Requirements
Whether you are you working on catalyst research in a micro-reactor or challenged with scaling up from the laboratory to pilot plant to full-scale production, accurate, stable fluid control is essential to process reliability and efficient operation. Consider these requirements when choosing flow measurement and control instrumentation:
Operation and accuracy at higher pressures (up to 300 Bar) and low flow rates (0.06 cc/min)
Engineered to monitor mixed gases
Long-term sensor stability (i.e. accuracy over time)
Industry Compliance – Material Certification (2.1 or 3.1), NACE, calibration traceability, hazardous environment approvals
Brooks Instrument offers a combination of gas and liquid flow measurement and control technologies to address process control for a broad range of chemical and petrochemical applications.
Process Solution
A Coriolis mass flow controller measures a critical liquid feed(s) essential for the reaction. In addition, thermal mass flow controllers measure less critical gas feeds to stabilize the reaction while maintaining long-term sensor stability during the process. Coriolis mass flow controllers may also be used to measure other critical gas feeds.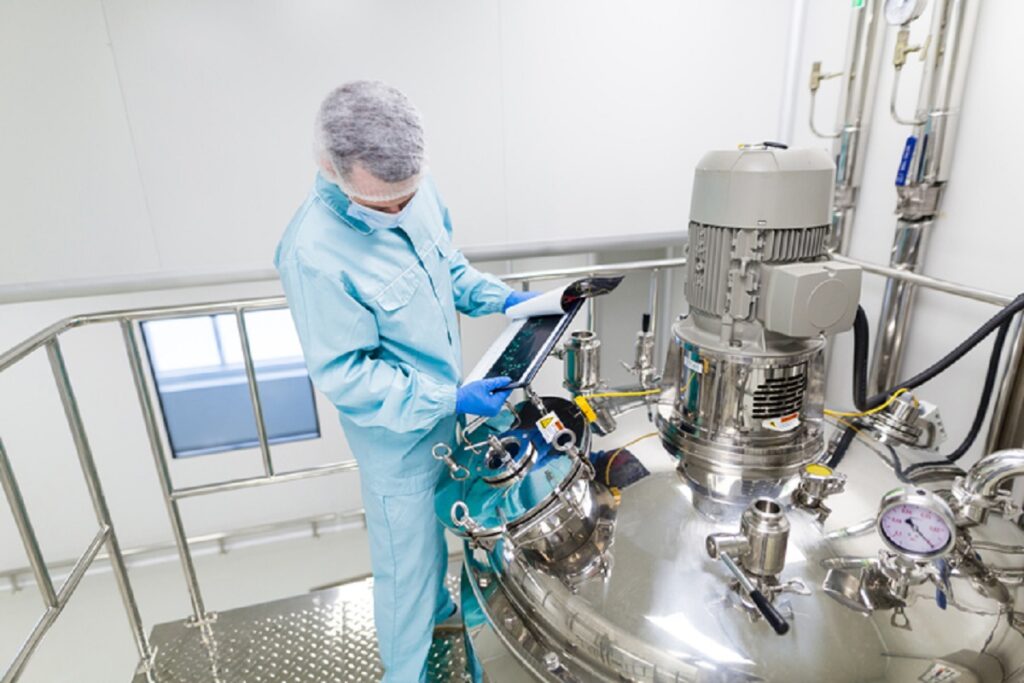 Once the feeds reach the reactor, a reaction occurs. An upstream pressure controller, capable of controlling a range of gas pressures, ensures the pressure in the reactor is stable. Exiting the reactor, a Coriolis mass flow controller measures the exhaust gases or liquids. This mass flow controller provides accurate data for mass-balance calculations used to assess the pilot plant results.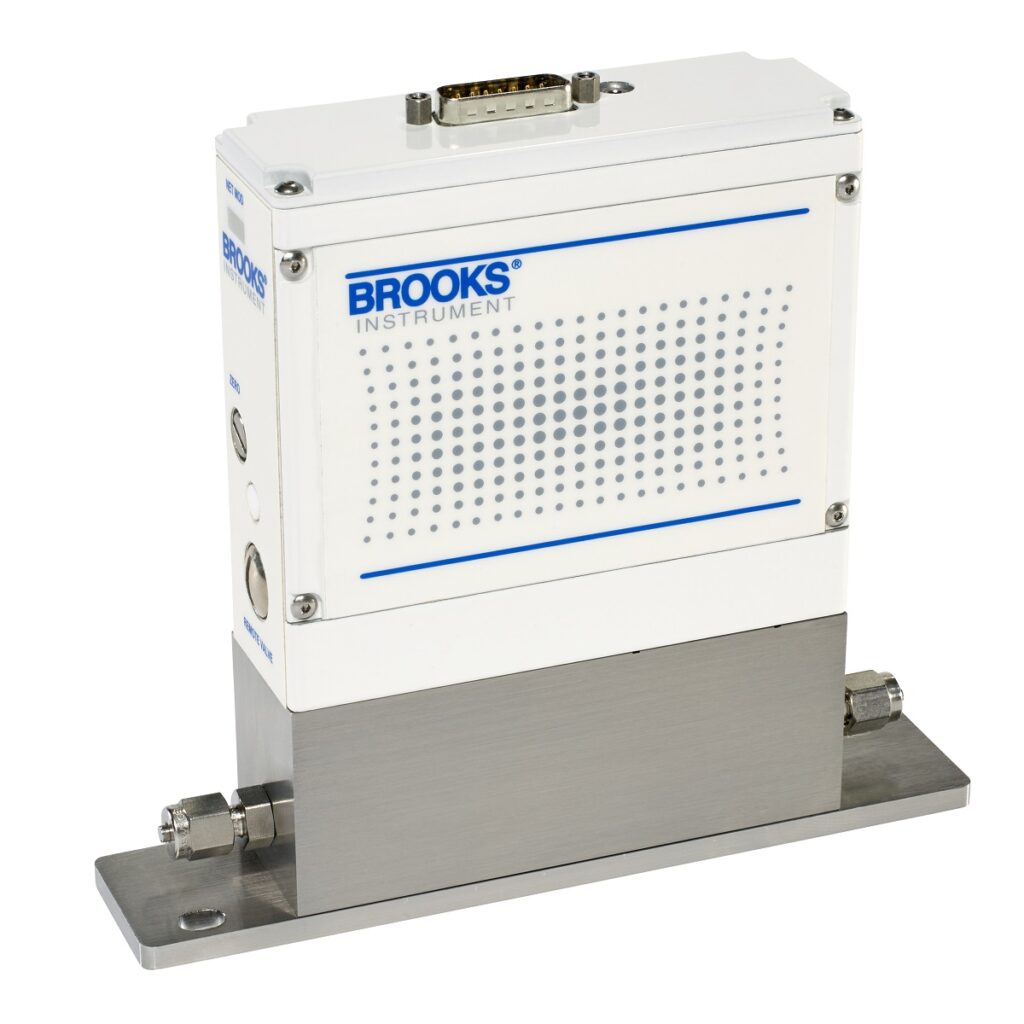 In addition, some pilot plants may be in an area that is considered hazardous. Check with your instrumentation supplier to ensure they offer the appropriate certifications, approvals and options to ensure the equipment used in these critical applications meets applicable safety standards.
In Summary
In a pilot plant, gas and liquid flow, as well as gas pressure, are all measured and controlled throughout the process providing critical data for mass-balance calculations to assess results. Brooks Instrument flow measurement devices have been serving the chemical/petrochemical industry for decades. Talk to one of our application engineers to learn how our Coriolis mass flow controllers, thermal mass flow controllers, and upstream pressure controllers make this preliminary research possible.