Optimum Flow Meter Accuracy Critical to Biofuel Production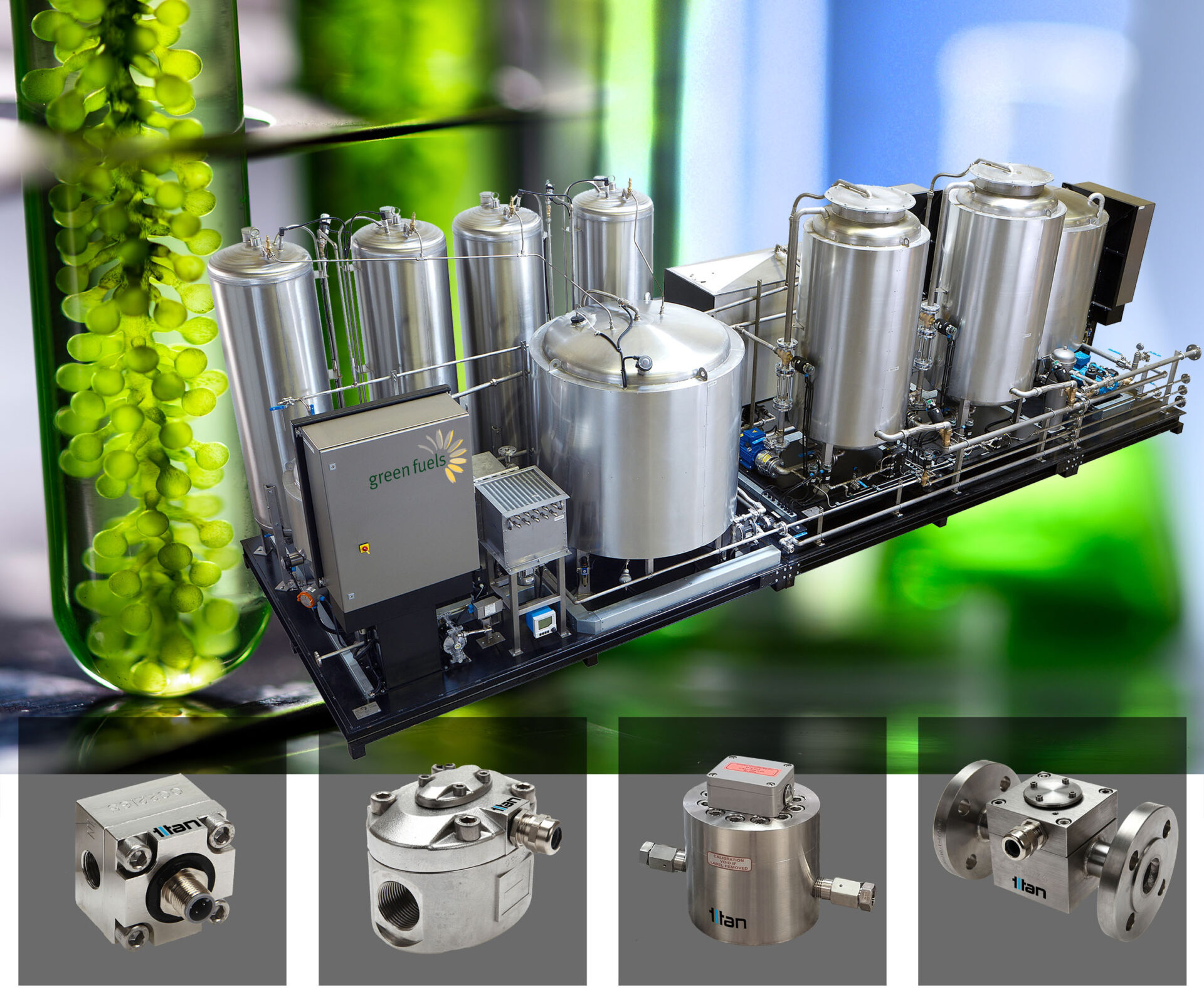 As the UK hosts the UN Conference on Climate Change, Titan Enterprises determines it a fitting time to report on the success of its long-term OEM customer, Green Fuels Limited.
With decarbonization, circular economy, and sustainability hitting the top of the agenda around the world, Green Fuels advances biofuel technologies and joint ventures to achieve its contribution to the global net-zero target.
For over 13 years, Titan's Oval Gear (OG) flow meters have been an intrinsic component within Green Fuels' biodiesel plants converting biowaste into sustainable biofuels. Green Fuels' award-winning research and pioneering process plants have powered buildings with sustainable fuel from used cooking oil, and most recently developed a process to convert fish oil and sewage sludge to biofuel.
Jason Askey-Wood, Green Fuels' UK Managing Director, commented: "Accuracy of measurement in our chemical processes is critical and Titan's range of oval gear flowmeters provide just that. Simple, accurate, and chemically resistant, Titan's OG flow meters, with the addition of the Namur switch, were the ideal solution for precise batch dosing within a potentially hazardous environment."
Titan's OG Series flow meters are designed to give reliable, high performance across a wide range of applications. Almost immune from the effects of varying liquid viscosity, density, and temperature, the measurement performance of oval gear flowmeters improves as liquid viscosity increases.
Titan offers intrinsically safe options for its Oval Gear measurement devices to ensure safe operation in potentially explosive atmospheres, such as those encountered in the chemical, biofuel, and petrochemical industries. As well as being constructed from durable materials including Stainless Steel, Hastelloy, and PEEK, a fully certified NAMUR Proximity Switch can be installed into the Oval Gear flow meters. The NAMUR Proximity Switch is an intrinsically safe sensor specially designed for use in hazardous locations, enabling the OG series flow meters to deliver highly accurate flow measurement in explosive atmospheres.
Jeremy Thorne, Titan Enterprises' Operations Manager said: "Titan is privileged to play a cameo role in the technological advancements that Green Fuels is achieving within the sustainable fuels market. The OG flow measurement devices are ideal for use with aggressive chemicals, combining durable materials, robust design, and proven technology to ensure they will have a long product life with reliable, accurate operation throughout." Jason adds: "It's an exciting time for Green Fuels with carbon reduction and climate change at the top of the world's agenda. We have seen a shift in our business in developing joint ventures with both advanced economies such as Oman and developing countries, working together to find sustainable fuel solutions for the Transport and Energy sectors as they look to decarbonize and reduce harmful emissions."
This article is published by
With over 40-years experience in flow meter innovation - Titan Enterprises Ltd are a leading UK-based manufacturer and suppliers of high-performance liquid flow measuring solutions. Titan's Atrato ultrasonic flow meter, Oval Gear flow meters and the low flow Turbine flow meters and instrument range meet the requirements of broad industrial process applications. ...