Digital gauges are useful instruments for reading pressure values and provide fast results with clear visibility. The DPG Series general purpose digital pressure gauge is equipped with a 2.5" (63mm) ABS case and encapsulated with a protective silicone rubber cover to safeguard the instrument against bumps and knocks. The simple 2-button control for ON / OFF functionality while the MENU button selects any of the 5 different pressure ranges.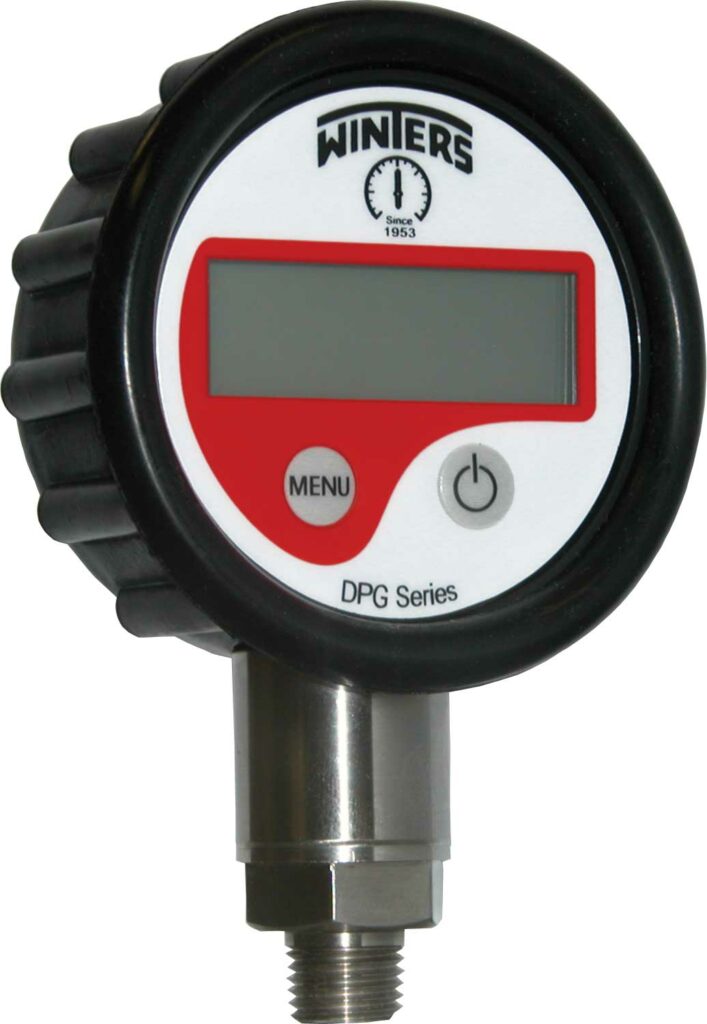 The pressure ranges are far-reaching able to handle vacuum (-15 psi/-1 Bar) up to 15,000 psi/ 1,000 Bar, including compound ranges.
Standard built-in functions include a sizeable back-light display that turns ON automatically as the unit is powered up and stays on for approximately 10 seconds and a memory capacity to retain the peak pressure of each cycle (programmable). 
Higher-level functionality also allows the user to select the back-light as always ON, have the pressure/dynamic pressure as the primary indication, and choose the auto/manual shutoff.
The wetted parts are all stainless steel, and the diaphragm sensor is welded to the socket to ensure a robust connection.
DPG has a standard accuracy of 1.0%. However, a higher accuracy 0.5% option is also available. The higher accuracy allows the DPG series to be used in more critical applications where precision is required.
This product is ideal for commercial and industrial applications in test measurement and general-purpose installations.
As with all our products, Winters warrants the DPG against manufacturing defects for a full five (5) years.