Gain Greater Process Insight by Expanding Temperature Measurement Capabilities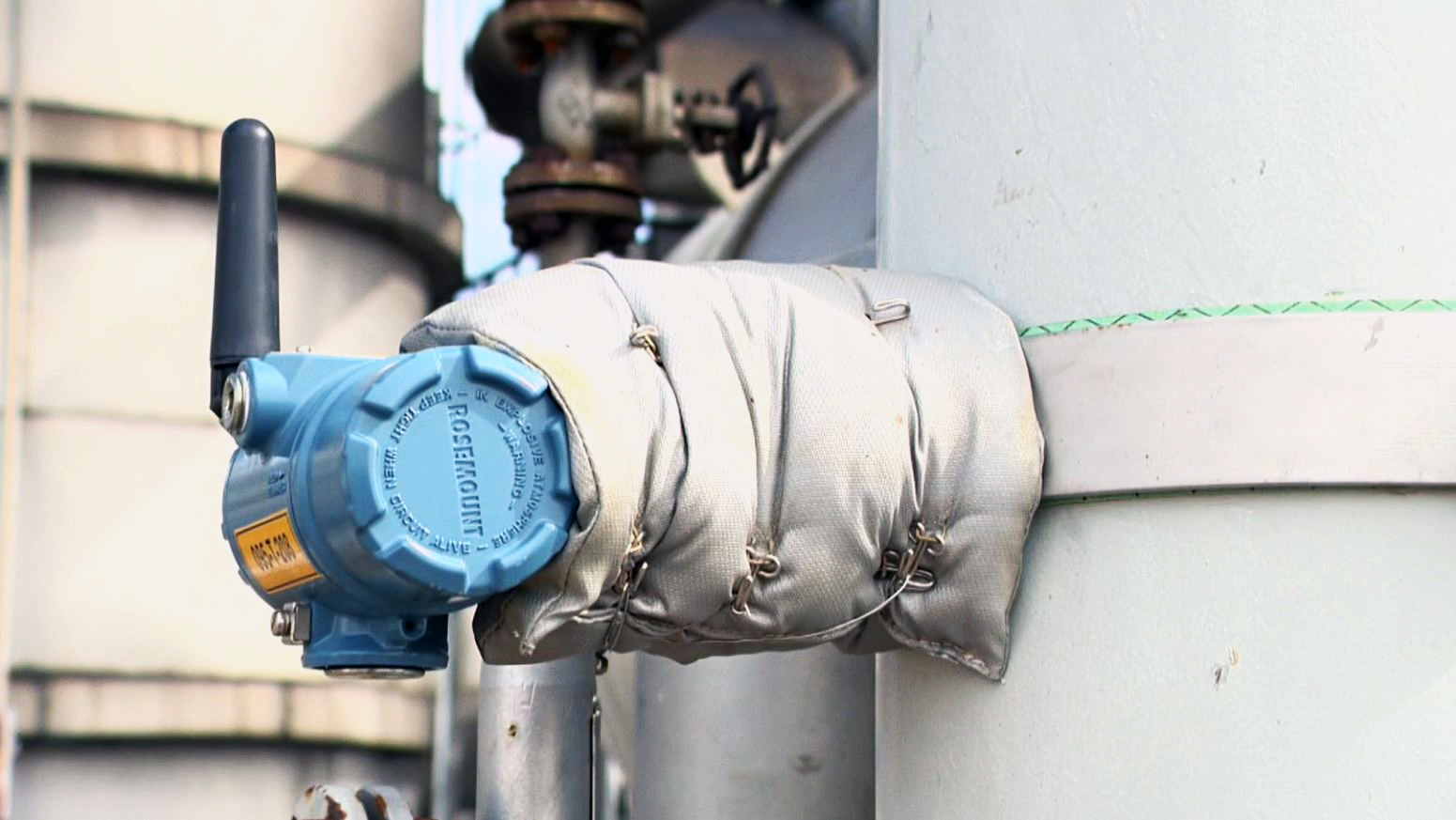 Temperature measurement is essential to process optimization, equipment reliability, environmental compliance, and plant safety.
Processes are often under-instrumented and lack the temperature measurement points necessary to gain needed insight. Many users are often reacting to problems rather than taking proactive actions to prevent problems before they manifest.
A thermowell and temperature sensor assembly is the most frequently used method of measuring temperature in the process industry. Thermowells provide a protective barrier between temperature sensors and the process and require significant engineering effort to ensure a safe design that meets ASME PTC 19.3 guidelines. Thermowells require significant time, effort, and expertise during the installation process, and installation frequently requires process shutdown, piping modification, welding, and other time-consuming and expensive work. Additionally, Thermowells introduce a possible point of failure where improper design or unexpected flow conditions can lead to failure and process release.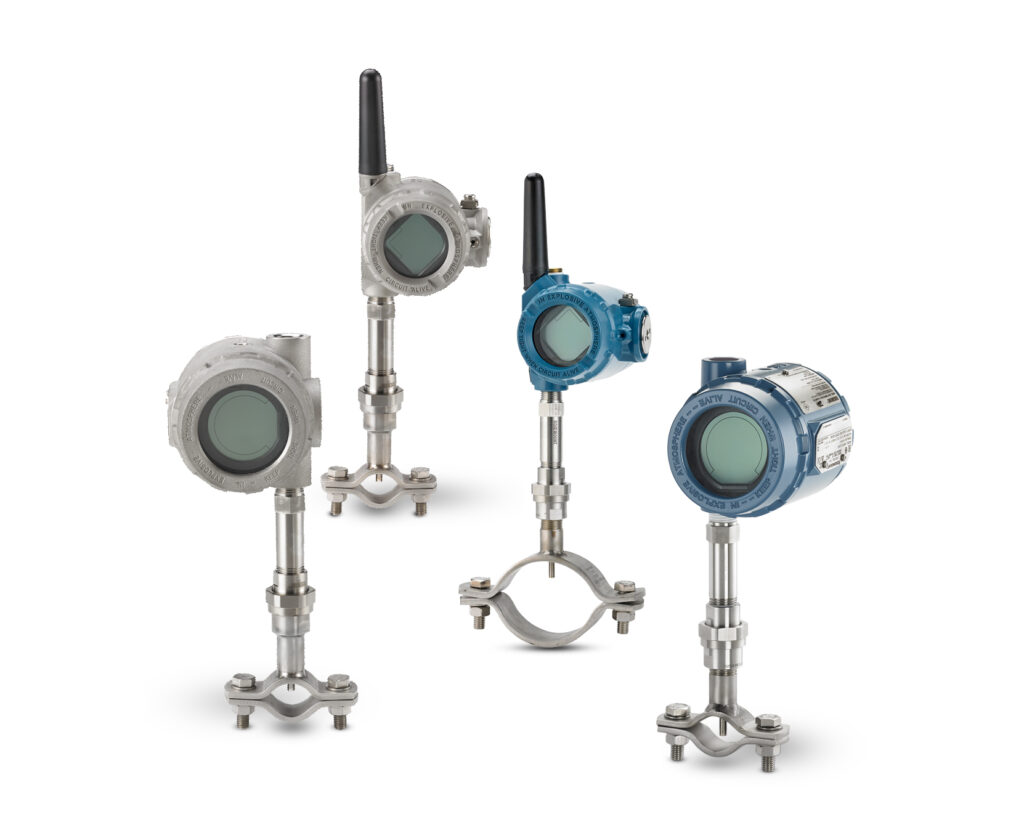 Emerson's Rosemount™ X-well™ technology allows users to install new temperature measurement points without a thermowell, simplifying the design and installation process.
X-well is engineered to utilize the flow of heat through the measurement assembly to determine process temperature without insertion into the process. It uses two external temperature sensors and thermal properties of the installation to determine internal process temperature via a heat flow algorithm. X-well technology removes the thermowell from the equation and makes installation of new temperature points less expensive and less time-consuming, opening opportunities to improve process insight.
One Emerson user was experiencing frequent and unexpected unit shutdowns and lowered efficiencies downstream of a compressor bank due to low temperature fluctuations. The user identified seven new temperature points that could be used to properly monitor and correct settings on air-fed heat exchangers being used to cool compressor discharge. In addition to increased reliability and process efficiency, Rosemount X-well saved days of installation time.
"With Rosemount X-well and wireless technology we were able to install all seven-compressor discharge temperature measurement devices in about three hours without a single compressor shutdown"
Equipment maintenance is another example of where process insight from new temperature points can improve operational efficiency. Heat exchangers are one of the most common pieces of equipment in a plant and are often susceptible to buildup requiring regular cleaning to ensure optimal performance. In many instances heat exchangers can lack the temperature points necessary to monitor equipment health and avoid unneeded maintenance or equipment damage. With Rosemount X-well technology, new temperature monitoring points can be easily installed without process shutdown and give insight into when maintenance is truly necessary. This can increase equipment efficiency and reduce unnecessary maintenance, freeing up resources for other plant needs.
Rosemount X-well technology has also allowed users to replace manual monitoring rounds with new temperature points reporting temperature data directly to a control system. One Emerson user increased their process efficiencies and reduced total annual operational costs by installing X-well technology where they previously had simple temperature gauges. These gauges required operators to manually walk down the plant. Without real-time data it was difficult to adjust their operating conditions to ensure the highest efficiencies and meet the demands of existing customer contracts. One of the biggest challenges to installing traditional temperature measurements for this user was that the operation could not be shut down without disrupting the electricity and hot water supply to the 30,000 residents and eight nearby factories. Because of the non-intrusive nature of Rosemount X-well, the user was able to install the new temperature points without process shutdown or piping modification.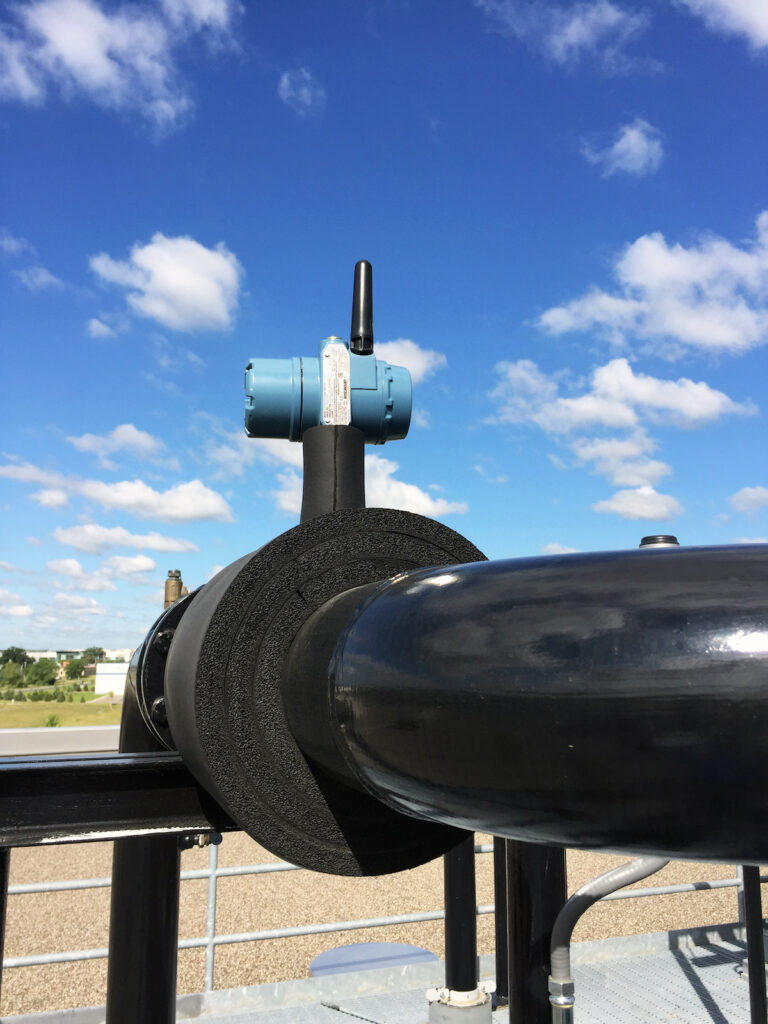 Another great use of the Rosemount X-well technology is for applications that prove too challenging for thermowells. Emerson users have installed Rosemount X-well on high velocity and erosive flows where thermowells would be damaged. One user was struggling with hydrate formation in the process lines leading away from pressure safety valves. Hydrate formation began to restrict process flow and ultimately led to a line rupture and process release. Monitoring the temperatures in these lines allowed the user to be proactive about conditions that were conducive of hydrate formation. Due to the high gas flow rates and high cost of modification, it was not feasible to install traditional thermowells. Using Rosemount X-well technology, the user was able to identify 65 temperature monitoring points that allowed them to understand when there was a risk of hydrate formation and adopt proactive maintenance practices.
Rosemount X-well technology is one of the latest innovations in temperature measurement. It simplifies the design and installation of new temperature points and reduces the overall costs of adding new temperature monitoring points. These new monitoring points help expand process insight and allow users to optimize their processes increasing efficiency, reliability, and safety.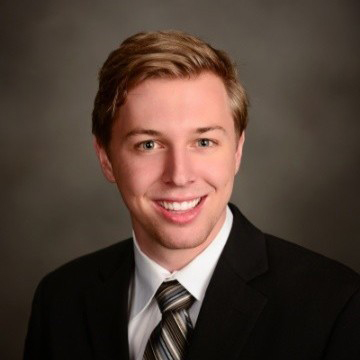 Zach Massa is a Global Product Manager with Emerson.
He's an expert in process temperature measurement, including Rosemount X-well Technology and WirelessHART®.
This article is published by
Emerson (NYSE: EMR), headquartered in St. Louis, Missouri (USA), is a global technology and engineering company providing innovative solutions for customers in industrial, commercial and residential markets. Our Emerson Automation Solutions business helps process, hybrid and discrete manufacturers maximise production, protect personnel and the environment ...