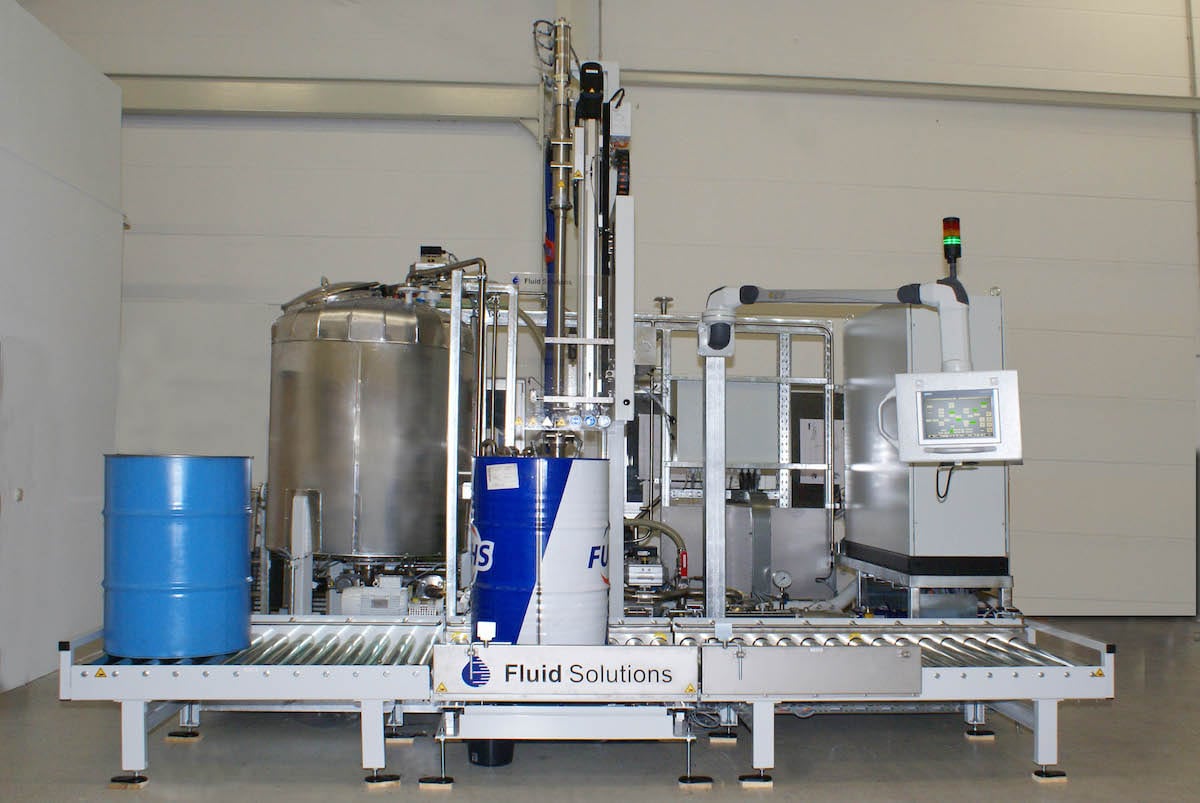 Fluid Solutions GmbH proudly announces the recent shipping of a brand new Lube Oil Blending Plant (LOBP) and Grease Production Unit built for the Algerian market.
The fully automatic, high performance Blending Plant is designed to produce a wide variety of state-of-the-art lube oils; from multi grade engine oil (Diesel and Gasoline), Semi- and Synthetic Motor Oil via Off-Road Mechanical Transmission Oil, Drive Line Transmission Oil (Gear Box) and Hydraulic Oil and many more.
The Grease Plant impresses with a fully automatic Grease Production Unit, starting from automatic controlled raw material do-sing to Grease treatment which leads to highest possible Grease grades. Special design of the plant leads to lowest possible batch times.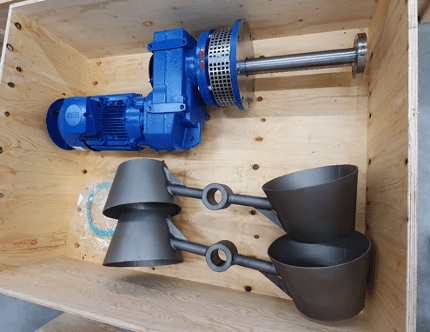 Fluid Solutions has designed the complete Lube Oil Blending Plant as well as the Grease Production Unit from the selection and the design of the equipment up to the execution of the automation system.
To ensure highest quality standards, the equipment is manufactured in Germany under the complete supervision of Fluid Solutions. The entire automation system is from Siemens, programmed by Fluid Solutions software engineers.
The design of the Fluid Solutions Lube Oil and Grease Production plant is outstanding by its:
Excellent and robust production facilities
Highest level of finished product quality
Maximum possible automation grade
Minimum waste generation
Full flexibility for the production of highest quality grades for Lube Oils and Grease formulations
Fluid Solutions has considered in the plan­ning of this new grass root LOBP and Grease Unit the highest possible flexibility in the production process. The scope of supply from Fluid Solutions consists of Automatic Batch Blenders with load cell dosing control, DDU, Grease vessel, cooling vessel, Homogenization, Dearation and Filtration unit, control system with MCC, drum oven, hot oil unit and equipment for the storage tanks.
After goods receive the customer's site, Fluid Solutions will be ready to supervise the installation as well as the start-up of the complete plant.
The complete grass-root production unit was planned and delivered by Fluid Solutions, your preferred technology partner.
This new LOBP and Grease Plant was shipped end of May and will be successfully commissioned in 2020, only one year after starting the Basic Engineering.
Fluid Solutions GmbH is your partner to design and develop engineering solutions for your next projects. We offer a complete range of project services, including
conceptual design,
feasibility studies,
basic and detailed engineering,
project management,
procurement and equipment supply,
installation-/supervision,
training
commissioning
after-sales services

This article is published by
Looking for the best solution to optimize the production and the material flow for our customers by using a good dose of innovation is our main strategy. We have notice, that many companies are showing an increasing interest in one-stop solutions. Therefore, we will give you a view to our company structure: Our core business for all batch processes ...