In order to avoid crystal accumulations, there is the possibility of heating the gas – until now a technically complex procedure. A development by AS-Schneider simplifies the procedure: The heatable sampling probe generates the necessary heat, prevents hydrate formation and enables accurate and process-safe measurements.
Depending on the composition of the gases, the threshold for the formation of hydrates is around 24 degrees Celsius. Above this temperature, such a process is unlikely. That is why the measuring points are heated. However, since gas pipes are thick-walled and often flanged, it is technically very complex to transfer heat from the outside to the gas inside. Especially at low outdoor temperatures, this method is very inefficient and consumes considerable energy.
In search of a more suitable method, operators of natural gas storage facilities turned to AS-Schneider. After intensive cooperation,
AS-Schneider engineers finally developed a heatable sampling probe. This consists of a copper block with an integrated shut-off ball valve. The copper tube extends into the inner wall of the transport piping. An electrical heating block, screwed to the body, generates heat radiation and thus prevents the formation of hydrates and blockages. The energy-efficient block regulates the temperature precisely and safely. The length of the probe can be shortened according to the wall thickness. This allows the heat to be transferred in a dosed manner across the wall or flange.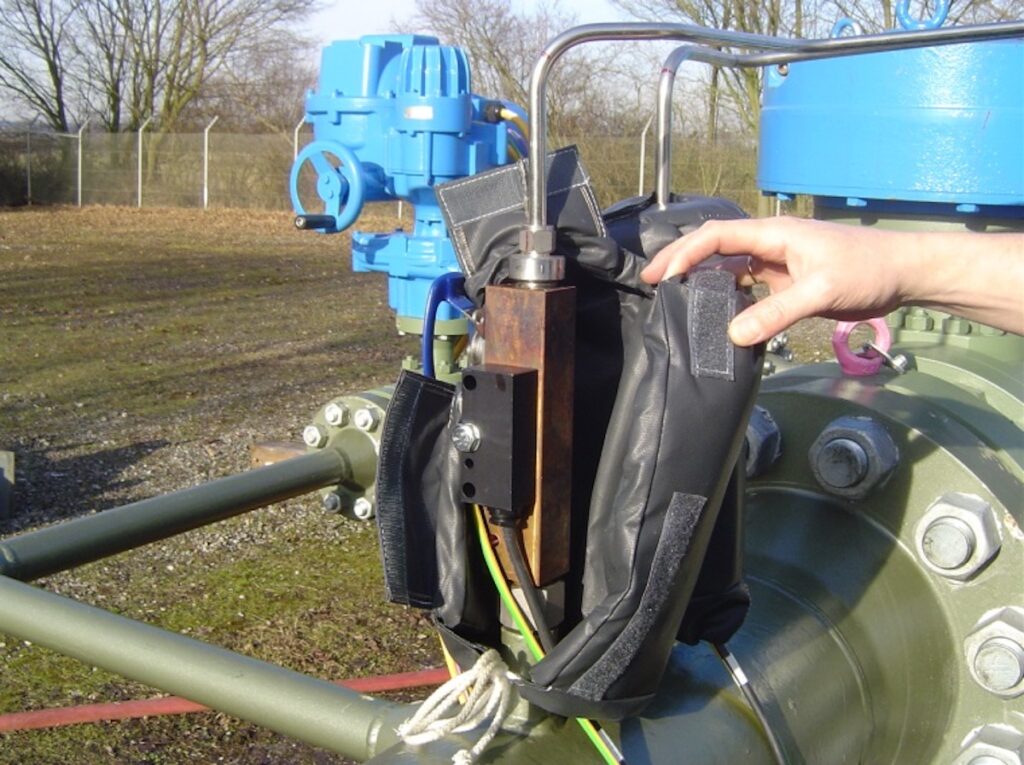 The static gas pressure is measured precisely. The ball valve, integrated with the probe, acts as an initial shut-off between the transport and impulse lines, preventing gas from escaping. Additional safety is provided by two independent sealing systems with ball seats made of the resistant thermoplastic PTFE and special O-rings on the spindle.
The ball valve withstands a pressure of up to 250 bar and is temperature resistant up to 120 degrees Celsius. The component has special seals that prevent the ingress of dirt. The soft-seated valve is easy to operate even under high pressure. The antistatic design of the valve ensures explosion protection. To prevent unauthorized access, the valve handle can be locked.
The space-saving extraction probe has already passed its baptism of fire: Numerous operators of natural gas storage facilities use it successfully – it works safely and efficiently. The integrated ball valve and the compact design by AS-Schneider allow for easy installation.