These sealing products are fully customized and designed specifically for the product and process conditions for which they are intended. Only in this way is it possible for users of the tanks and process equipment to get the best seal for their complex production processes.
As part of this partnership, a special hygienic seal has been developed for the Kelstream Scraped Surface Heat Exchanger. The seal and its method of assembly are so unique that the two companies decided to have the seal patented. The patent has since been assessed and approved.
"By using a hygienic seal in the Kelstream Scraped Surface Heat Exchanger we are able to offer customers a solution that is easy to assemble and highly cost-efficient in its use.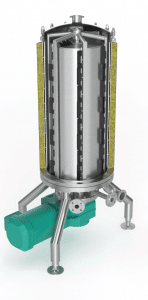 For many of the applications in which the Kelstream is deployed, use can be made of a lipseal solution. This seal is designed in such a way that only those parts vulnerable to wear and tear need to be replaced. This can be done by the customer themselves, leading to big savings in maintenance and replacement costs. In addition, the lipseal-designed series can dry out without breaking," explains Alexander Kraaijkamp, Sales Manager at Gpi De Gouwe.
Alexander Kraaijkamp: "The Kelstream has been designed in such a way that it is also suitable for both single and double mechanical seals. By using the patented pattern of construction, it's possible to find the right seal for all applications, so guaranteeing the very best solution. Because our mechanical seals use the same assembly method, they are easy to service or replace. It's even possible to change between different sealing technologies at a later stage so that the Kelstream also remains deployable for future applications."
"From our very first meeting, it has been a joy to work with Gpi's expert team of staff," says Dennis Nahuijsen, Advanced Sealing Expert at Tedima GmbH.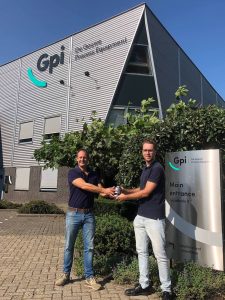 "It was apparent from an early stage that there was a good match between the working methods and corporate culture of Gpi and Tedima, which has certainly helped in "sealing" our relationship. During the development of the new seal, our operations have been very much out-of-the-box, having called up our innovation and creativity. We had a plug & play, easy-to-maintain seal in mind from the very outset." The patent only confirms the success of this innovative sealing technique.
The Kelstream Scraped Surface Heat Exchanger is now being used to the complete satisfaction of a large number of leading producers in the food-processing and cosmetic industries worldwide.