Our turnover has tripled since 2019, so the investment in additional cooking kettles is clearly bearing fruit – or in our case, sauces'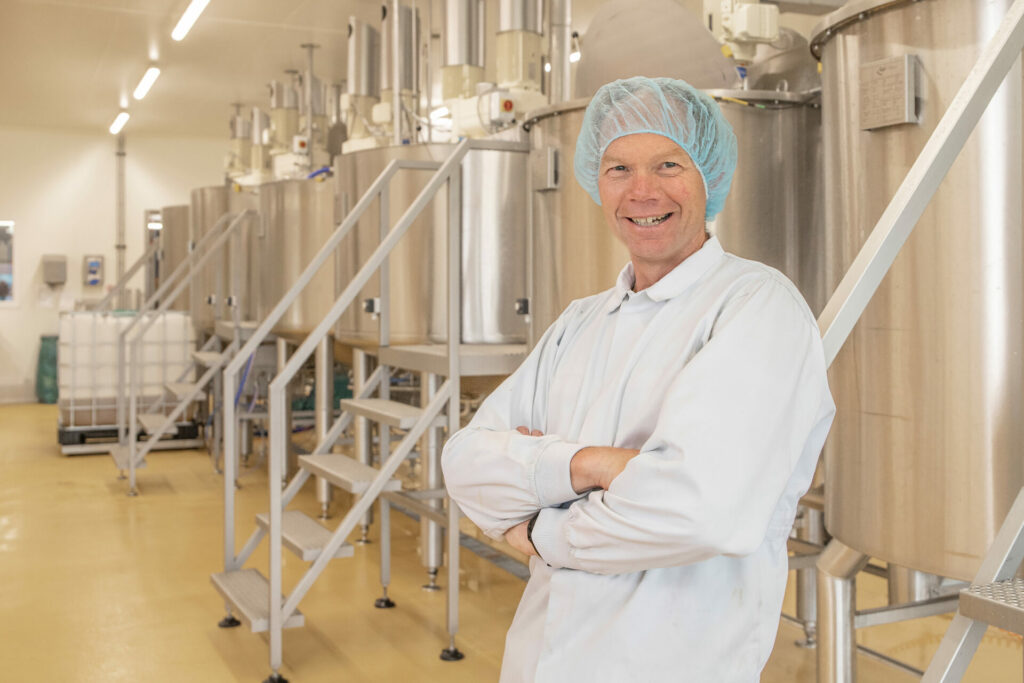 This expansion of the stainless steel process tank equipment is enabling Rimboe to produce even more varieties of sauce in a single day. The extent to which this was possible with the first set of three cooking kettles was limited. 'The fact that the sauce production area is now fully occupied doesn't mean there are no longer any opportunities for growth. We've got plenty of wishes and plans, but we're implementing them step by step', Wim explains with a secretive smile.
A range of varieties and sizes
The filling and packing area used to encompass just one filling line, but this department too has undergone a transformation. The purchase of an automated 6-head bottle line means that 3,000 bottles an hour are rolling off the conveyor rather than 700.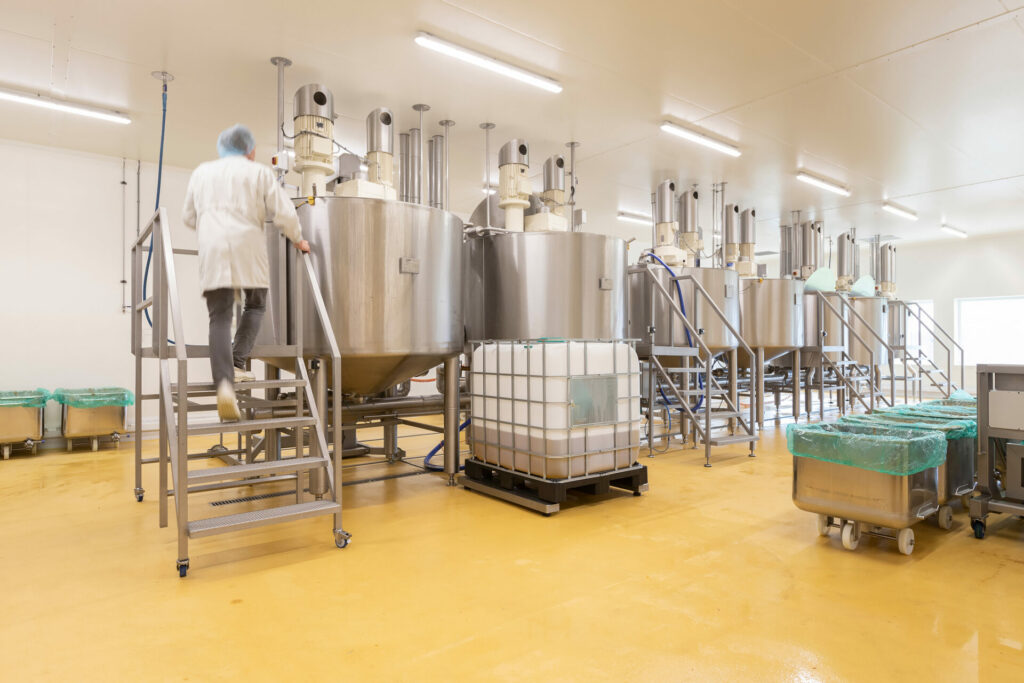 Besides bottle packaging, Rimboe also produces sauces in sachets and in bulk packs such as buckets and jerrycans. There is a dedicated automated filling line for all these varieties. Rimboe even fills IBC containers intended for the industrial market.
Rimboe Sauzen conquering the market: from wholesale to supermarket shelf
Rimboe's sauces have found their way into wholesalers, corporate catering firms, restaurants, speciality stores and cafeterias. But there is good news for consumers: these days Rimboe's sauces are also available at two Dutch supermarket chains.
Rimboe also produces delicious ketjap, marinades and dressings. However, Rimboe's showpiece remains its satay sauces alongside the nearly 30 other different flavours of sauce. And there are more exciting plans afoot to ensure the continued growth of this favourite.
'We're currently making a total of around 150 recipes of sauce, dressings and marinade'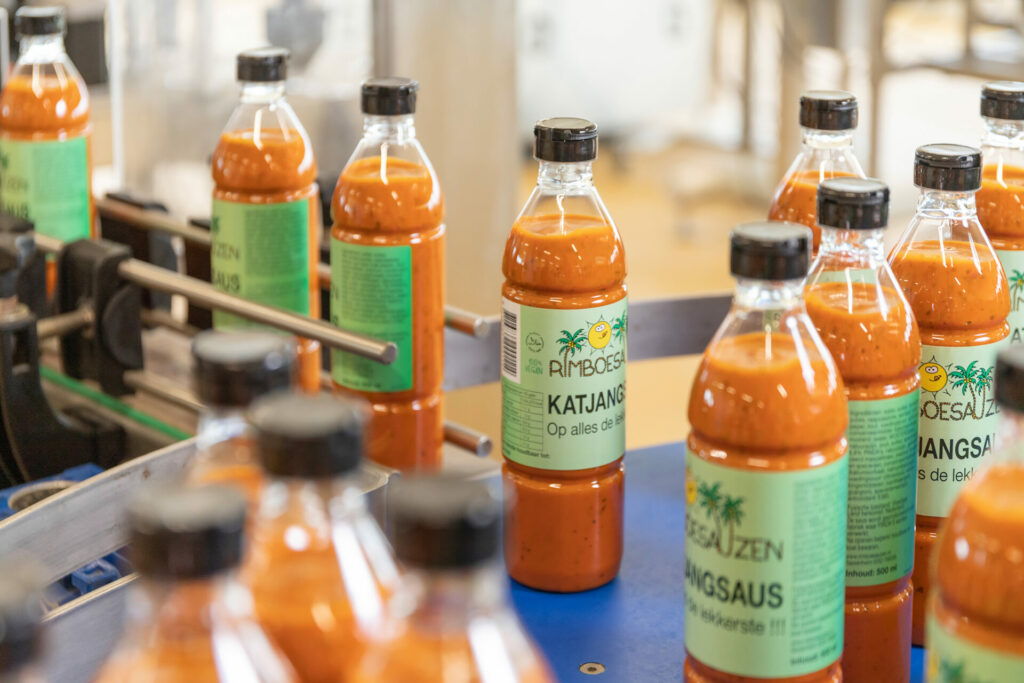 Perfect combination of technology & teamwork
On our tour we notice that Rimboe's team is working in perfect harmony, with Wim as the linchpin in that regard. Wim: 'We deliberately keep our production system straightforward to enable us to think and act on our feet. In the unlikely event that a fault or malfunction occurs in the production line, then we don't have to shut the whole line down. Technology is a fine thing and we definitely make the most of it, but we're doing so in such a way that we're not completely reliant on it'.
Moreover, the efficient production system enables Rimboe to produce private-label sauces in addition to its own-brand sauces. 'We're currently making a total of around 150 recipes of sauce, dressing and marinade. Of which roughly two thirds are private-label, including some well-known brand names', says Wim.
Till we meet again
After an exhilarating morning we say farewell. We have learned that Rimboe Sauzen & Marinades, the Dutch sauce brand with Asian roots, is sticking with its drive and continuing to innovate without making any concessions in terms of quality and commitment. These are core values that are also close to our heart as a supplier of stainless steel process equipment and which are elevating our partnership with Rimboe to a higher level. As we shake hands, we say with a wink: 'See you in a couple of years!' To which Wim replies: 'I'll hold you to that!'