English brings extensive experience in the process control instrumentation market to his new role at KROHNE.
English has worked for several of the top companies in the process control instrumentation market over his 27 years in the industry and has experience with process control and automation in nearly all sectors of the market: oil and gas, pulp and paper, metals and mining, water and wastewater, food and beverage, and more. In his new role at KROHNE, he holds responsibility for both sales and marketing for the NAFTA region, including managing the company's regional sales force.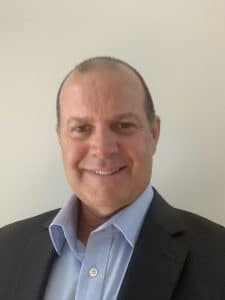 "Chris' experience working in sales and management for process control instrumentation market leaders is a huge asset to the KROHNE team, one that we are confident will benefit our customers throughout the region," said Richard Hendgen, Chief Executive Officer, KROHNE. "His expertise in managing sales forces and defining market strategies at a national scale, as well as his extensive industry knowledge across numerous market sectors, make him an excellent fit at KROHNE."
In a prior role as Vice President of Sales, English was responsible for leading Direct Sales, Representatives, Sales Managers and Area Vice Presidents. He developed a regional, focused Vertical Market Strategy and created and developed a strategy for a Project Acquisition Team. He also developed an on-line training platform for training remote employees and sales representatives, provided coaching to direct reports, and facilitated mergers and acquisitions of sales channels.
A graduate of Clarkson University in New York, English studied interdisciplinary engineering and management to earn a degree in Industrial Distribution. He attributes his early leadership skills to attaining the rank of Eagle Scout in the Boy Scouts of America; he has honed those skills throughout his time managing direct and representative salesforces. He resides in Charlotte, North Carolina.