Armaturenwerk Hötensleben GmbH
Made in Germany. Used Worldwide.
"We are a reliable partner for our customers and suppliers."
For decades we have been manufacturing high-quality stainless steel components for the food, cosmetics, chemical and pharmaceutical industry. We have continuously further developed and extended our product range since the foundation of the company to date. Thanks to this continuous growth our workforce has experienced considerable increase with 450 employees today, enabling us to make substantial investments in manufacturing technologies and production workshops.
In 2016 the company generated a turnover of 78 million Euro. We consider ourselves as partner offering more than stainless steel components to our customers. Technical advice and service on all aspects of our products form the foundation for long-term customer relationships, based on mutual trust and reliability.
Our standard products are supplemented by customized components, which are planned and implemented in close cooperation with the customers. State-of-the-art manufacturing technologies, core competences in the areas of cleaning technology, valve technology, pigging technology and a consequent quality management system in accordance with ISO 9001 : 2008 guarantee high-quality and reliable products and service.
As a member of the NEUMO-Ehrenberg-Group we offer components for a wide variety of applications all from one source.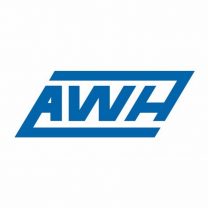 Company name:
Armaturenwerk Hötensleben GmbH
Phone number:
+49 394 05 92 0