BEX Engineering Limited
BEX has more than 50 years of spray nozzle and tank mixing experience. Our in-house design and manufacturing expertise meets the needs of industry applications for customers around the world. The BEX team stands proudly behind our products and services.
In 1963, Norm Bowen was operating a small machine shop when a customer approached him with a problem. The customer needed a particular spray nozzle and was unable to find one. Being a recent Engineering graduate, Bowen was intrigued with the complexity and detail required in the small part. He took on the assignment with zeal, and produced his first spray nozzle. The customer was thrilled not only with the finished product, but the speed with which Norm produced the piece. Now, over 50 years later, Norm's son, Derek Bowen, continues the family business and tradition of designing and manufacturing quality products in the state of the art facility.
BEX has expanded into the United States and Europe, with sales offices in Ann Arbor, MI and Willich, Germany. Products are manufactured in Ontario and shipped to customers around the globe.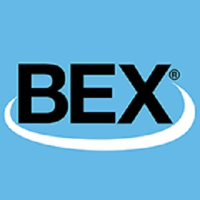 Company name:
BEX Engineering Limited
Address:
5115 Timberlea Boulevard
Phone number:
+905 238 8920