Carlon Meter, Inc. specializes in the development and manufacturing of meters and controls for industrial and residential/commercial applications. Our equipment is designed for long, continuous service under these types of conditions…and you'll find it accurate and reliable.
We have been located in Grand Haven, MI for over fifty years providing our Industrial/Commercial/Residential customers with the personalized service that can only come from a company with the culture to give hands on attention and large enough to meet all their needs.
We offer you-
A complete line of water meters – Both electric contacting and standard totalizing meters in a full range of sizes from 5/8" – 20", in both cold and hot water models.
An extensive line of water treatment controls – To provide just the type of control you need for your cooling tower, boiler, processing / blending applications.
New, improved control cabinets – Meet NEMA 12 requirements and provide much better environmental protection.
Easy ordering & fast delivery – Call, Fax, or Order online. Orders are processed and shipped daily on most standard models. Ph: (616)842-0420 Fax: (616)842-1265
Meters built to AWWA requirements – All Carlon bronze body meters conform to AWWA Standard Specifications for accuracy and capacity.
Application assistance – Our friendly Customer Service Associates will be glad to discuss your needs and offer suggestions. It may be that another size or type might better meet your needs, extend the life of your meter, or be less costly.
Suitable replacements for other meter makes – Comparable Carlon sizes and types are available for most leading makes, and can be cross referenced by Carlon technical personnel.
In stock replacement parts – For Carlon meters and controls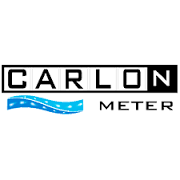 Company name:
Carlon Meter, Inc.
Phone number:
+616 842 0420