LINUO is a manufacturer of high quality, exceptional value industrial valves with manufacturing facilities around the world. Dedicated to research, development, production and high-quality engineered valves, LINUO differentiates itself through advanced design and unique features. LINUO is world-renowned as a supplier of specialized control valves and standard manual valves with 38 valve series. LINUO valves are widely used in the petroleum, chemical, pulp & paper, petrochemical, chemical fiber, metallurgy, electric power, environmental protection and pharmaceutical industries.
Capabilities
LINUO designs and manufactures industrial valves from a 180,000 square foot factory featuring large-scale, state-of-the-art equipment and high output capability. ISO 9001-2008 and Six Sigma Management Systems are implemented throughout each department and manufacturing process. LINUO's craftsmanship, rigorous quality control systems, and scientific management techniques ensure that each LINUO valve meets or exceeds the customer's requirements.
Innovation
LINUO's Team of expert design and manufacturing engineers strive to develop new features and continually improve design into all LINUO products. Innovation is key to LINUO's success in the fiercely competitive valve market and LINUO engineers are required to constantly study new manufacturing processes and procedures and expand their base of knowledge. The continual push for newer and superior manufacturing techniques assures LINUO's long term leadership position.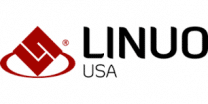 Company name:
LINUO Valves USA
Address:
21 Sullivan Parkway Ft.
Phone number:
518-747-2748